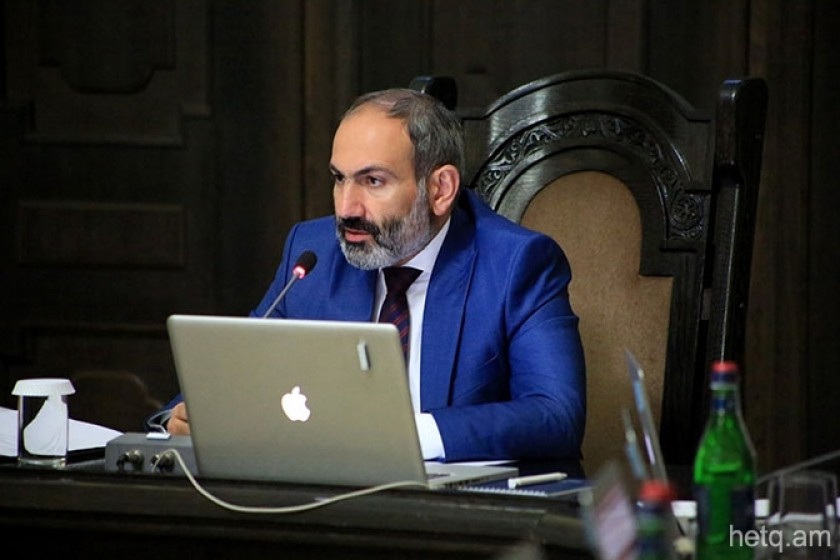 Pashinyan Says Russia Is Capable of Halting Any Military Escalation in the Region
In response to a Hetq inquiry during today's press conference in Yerevan, Armenian Prime Minister Nikol Pashinyan said that he raised the issue of Belarus selling its Polonaise multiple launch rocket system to Azerbaijan during a recent meeting he had with Belarus President Alexander Lukashenko.
News of the sale was reported in the Armenian press in June of this year.
Belarus and Armenia are members of the Collective Security Treaty Organization (CSTO). Azerbaijan pulled out of CSTO in 1999.
Pashinyan stressed that CSTO member states must clearly carry out their mutual obligations.
"As a member of CSTO, we have certain obligations vis-a-vis the other members, and they have obligations towards us. Let us delineate that framework and preserve it. Our aim is to increase the effectiveness of our participation in CSTO, and consequently, increase the effectiveness of that organization. We will do everything to achieve this," Pashinyan said.
In terms of regional developments, Pashinyan said that Russia, another CSTO member, is capable of suppressing all forms of escalation.
"I am convinced that Russia has all the levers to prohibit escalation in the region. I cannot believe that Russia, Armenia's strategic partner and centuries-old friend, will allow the resumption of war in the region. I cannot even believe that Azerbaijan would dare carry out any instigation or activity without the existence of geopolitical conditions. We must all be more sincere and zealous regarding our treaty obligations," Pashinyan told reporters.
The Armenian prime minister noted that after his recent trip to Moscow, he underlined the need for Armenian-Russian relations to be more transparent and not to have any moot areas.
"We are conducting totally open and sincere politics with Russia, the European Union, and NATO. There will be no conspiratorial activities with any of our partners," Pashinyan said.
Pashinyan was also asked about the recent shipment of Slovak weapons to Azerbaijan via Israel.
In response to this reporter's question as to whether Armenia's ambassador to Israel should raise the issue to the Israeli government, Pashinyan replied that he talked to the ambassador before he left for Israel and gave him specific instructions on the matter.
If you found a typo you can notify us by selecting the text area and pressing CTRL+Enter