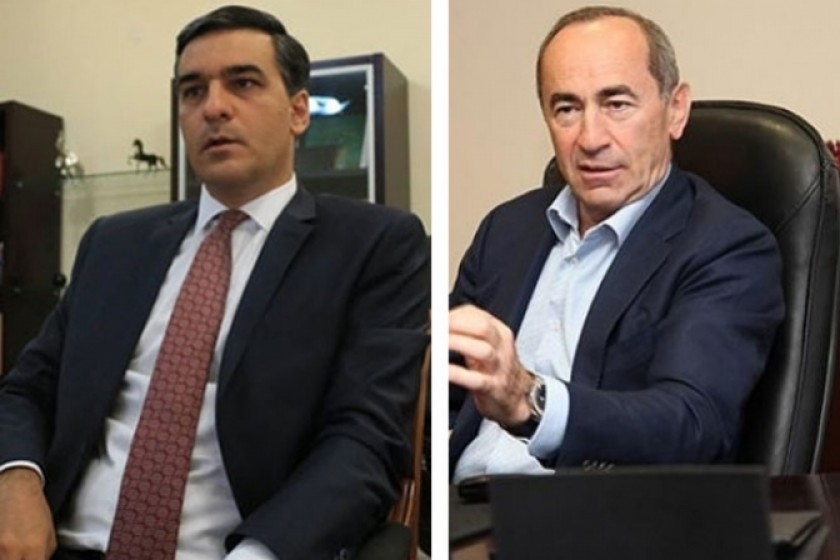 Armenia's Human Rights Defender Visits Kocharyan in Detention
Armenia's Human Rights Defender (HRD) Arman Tatoyan today visited Robert Kocharyan, the country's second president, who is being held in pre-trial detention on the charge of "usurping state power" during the March 1-2, 2008 public protests in Yerevan.
The HRD's office, in a press release, says that Kocharyan voiced no complaints regarding how he's being treated by the staff at the Yerevan-Kentron Correctional Facility.
After conversing with Kocharyan, Tatoyan did raise one or two issues with facility staff regarding the conditions in which the ex-president is being detained.
Photo (from left): Arman Tatoyan, Robert Kocharyan