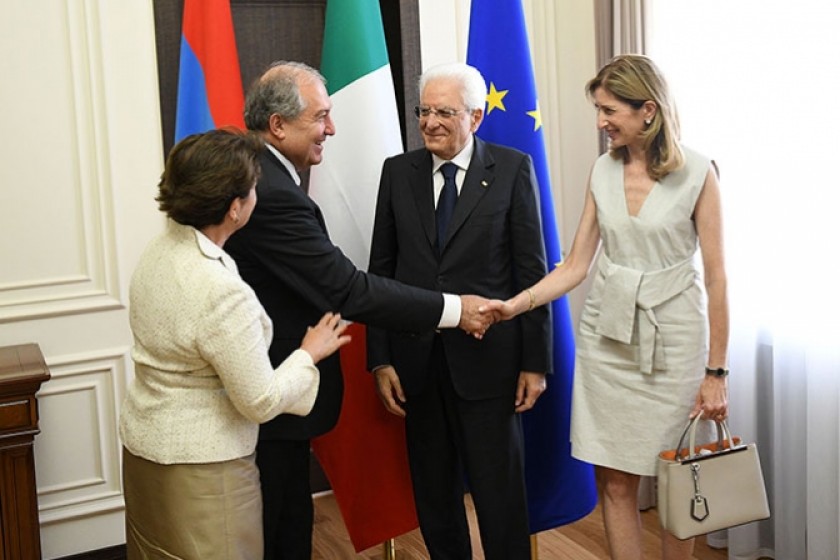 Sarkissian Bestows "Order of Glory" Award to Italian President Mattarella
Armenian President Armen Sarkissian today hosted Italian President Sergio Mattarella, who is visiting Armenia for the first time, at the presidential palace in Yerevan.
Sarkissian, according to a government press release, described the meeting as "historic", and stressed that relations between the two ancient peoples are based on a shared value system.
The two are said to have discussed crafting an expanded cooperation agenda.
Sarkissian awarded Mattarella with the Order of Glory, a state award honor those who have made a significant contribution to the strengthening and development of inter-state relations, peace and international security, the protection of human rights and fundamental freedoms, and to the promotion of spiritual and cultural values ​​promoting the development of economic ties.