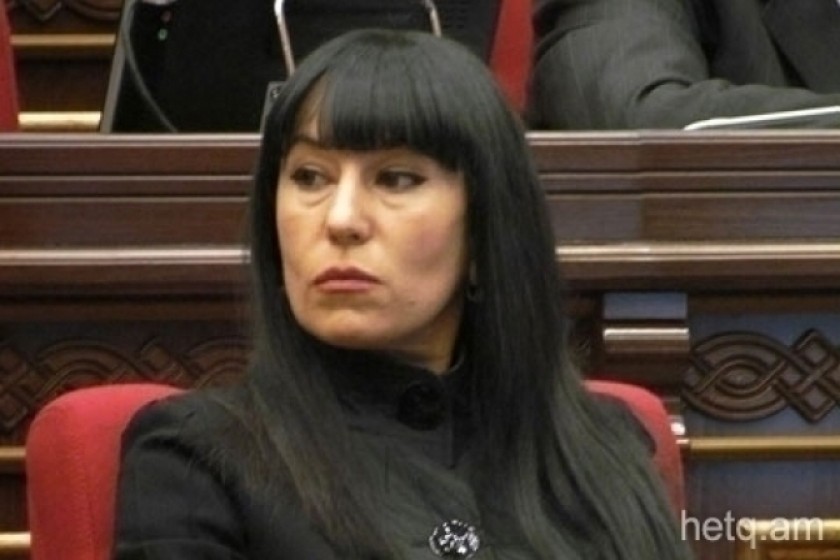 Prosperous Armenia Party's Naira Zohrabyan to Run for Yerevan Mayoralty
MP Naira Zohrabyan will run as the Prosperous Armenia party's candidate for the post of Yerevan mayor.
Zohrabyan will top the party's ballot in the upcoming Yerevan Municipal Council Election.
Residents of Yerevan, the capital of Armenia, do not directly elect the city's mayor.
Zohrabyan, a graduate of the Yerevan Fine Arts and Theatre Institute, then worked as a journalist before entering politics.
Taron Margaryan resigned as Yerevan mayor on July 9.