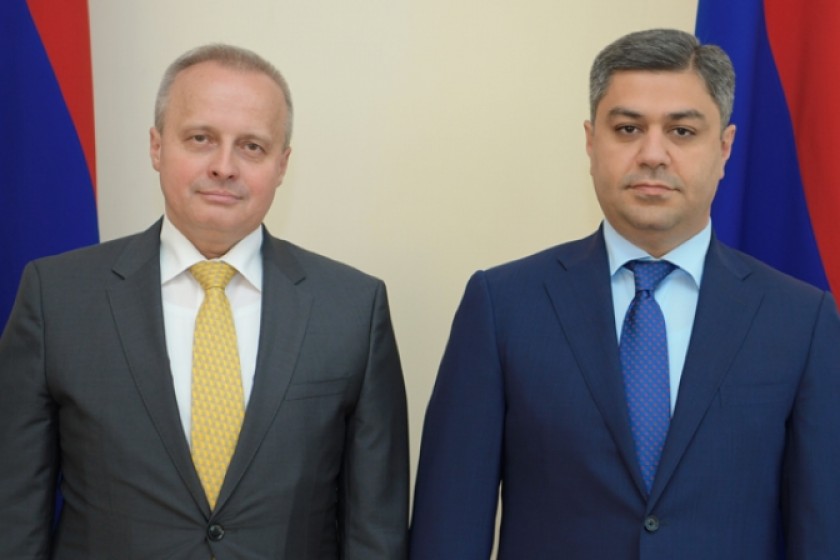 Ambassador Kopirkin: 'Armenia is an Important Strategic Partner for Russia'
At a meeting today in Yerevan, Russian Ambassador to Armenia Sergey Kopirkin told Artur Vanetsyan, head of Armenia's National Security Service, that Armenia is one of the most important strategic partners for Russia in a number of fields.
These reassuring words come against a backdrop of tension between Moscow and Yerevan due to recent comments made by Russian Minister of Foreign Affairs Sergey Lavrov regarding the arrests of former Armenian President Robert Kocharyan and others.
"Recent developments are a cause for concern, including from the point of view of normal operations of the CIS [Commonwealth of Independent States] organizations Armenia is a member of", said Lavrov, adding that they had brought their concerns to the Armenian leadership several times.
The two officials said they are ready to continue and strengthen professional partnership between the national security agencies of the two countries.
Photo (from left): Ambassador Kopirkin, Artur Vanetsyan