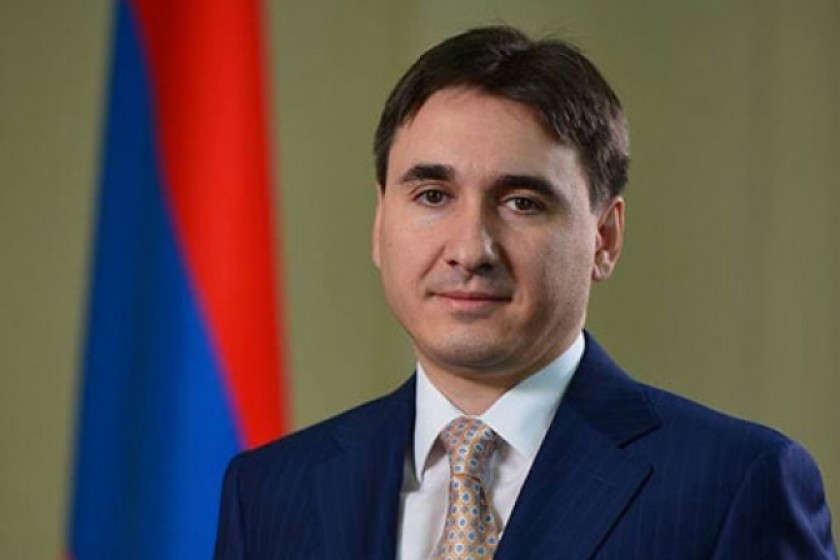 Former Armenian Deputy Prime Minister Charged with Pressuring Constitutional Court Judge to Validate Serzh Sargsyan's 2008 Presidential Election Win
Armen Gevorgyan, a former Armenian deputy prime minister, has been charged with illegally pressuring Constitutional Court Judge Valery Poghosyan in 2008 to validate the presidential election win of Serzh Sargsyan.
The news was conveyed today by Special Investigative Service Chief Sasun Khachatryan during a broadcast of the Oragarg TV show.
The official charge is that Gevorgyan hindered the course of justice.
Serzh Sargsyan won the contested February 2008 presidential election. Supporters of Levon Ter-Petrosyan, who came in second according to the official vote count, staged mass public demonstrations in Yerevan protesting the result.
Gevorgyan served as Robert Kocharyan's chief of staff from February 2006 until April 2008. From June 2007 until April 2008, Gevorgyan also served as secretary of the National Security Council. (Kocharyan was Armenia's president from 1998 to 2008.)
Years ago, Wikileaks wrote that Poghosyan had contacted the U.S. Embassy in Yerevan, alleging that people from President Kocharyan's staff had pressured him to find in favor of Serzh Sargsyan.