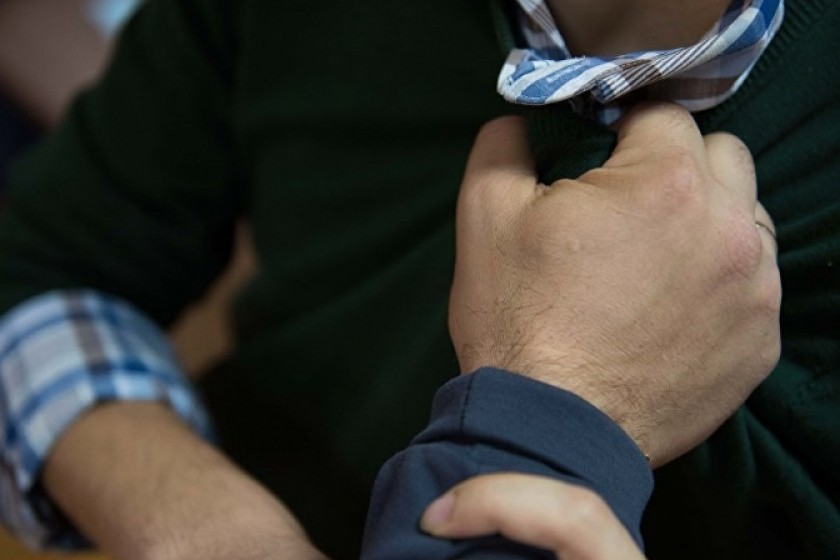 LGBT Activists Attacked in Shurnoukh Village: Police Detain Several Suspects
Pink Armenia has released a statement regarding an incident that occurred yesterday evening in the Syunik village of Shurnoukh, describing it as an attack against nine individuals, including several LGBT activists.
According to Pink Armenia, those attacked said that two LGBT activists were confronted on April 21 in the town of Goris. Their attackers recognized one of the activists, who was hit in the nose. The other activist was told to stay away from those with a similar sexual preference.
Pink Armenia writes that the activists reported the incident to Goris police. No developments in the case have been reported since. On August 2, one of the activists invited seven friends to his home in Shurnoukh, near Goris. The activists claim that village residents threw rocks and tires at the house.
The following day, on August 3, two individuals approached the house and, in an aggressive tone of voice, demanded that the activist come outside for a talk.
Those inside the house finally went outside and an argument ensued. By this time, some thirty people were waiting outside.
The crowd then attacked the activists, hitting and kicking them while shouting "gays get lost" and "you are Turks".
The activists called the police and escaped towards the main road, where they tried to flag down passing cars for assistance. The crowd told the drivers not to stop, telling them "these are gays".
Police arrived on the scene and stopped a passing bus, telling the driver to take those attacked to Goris.
Six injured individuals were taken to hospital with minor injuries. Two individuals with more serious injuries were given first aid, which they had to pay for.
The office of Armenia's Human Rights Defender was informed about the incident and has contacted the police on the matter.
Pink Armenia writes that the injured have been taken to a safe location, adding that two of its staff and one of its board members were among those attacked.
The police today issued a statement that an investigation has been launched and that a number of individuals have been detained for questioning.