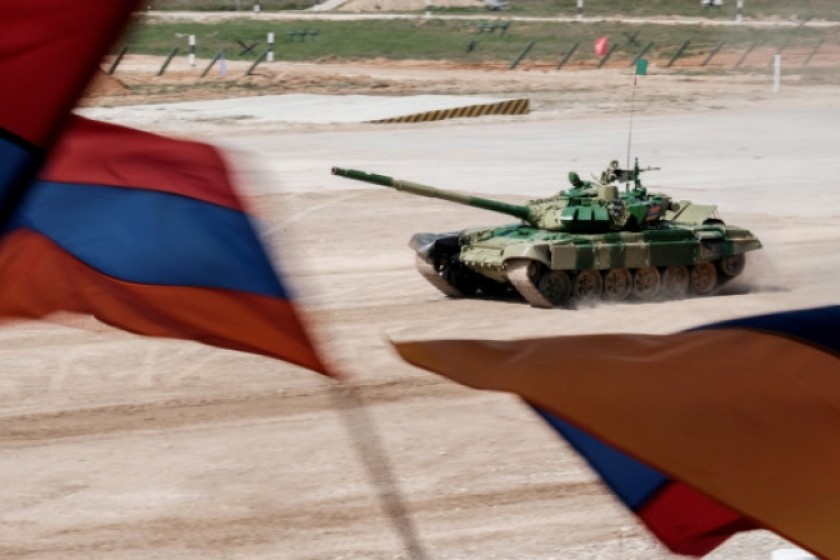 Armenian Defense Minister to View Tank Biathlon Finals in Russia
Armenian Minister of Defense Davit Tonoyan is heading a delegation to the Alabino region of Moscow to view the finals of Tank Biathlon 2018, a mechanized military sports event promoted by the Russian military, in which Armenia is competing.
The teams which qualified for the finals are Russia, Kazakhstan, Belarus and China.
Tank Biathlon-2018 is part of the "International Army Games-2018" competitions is still underway.