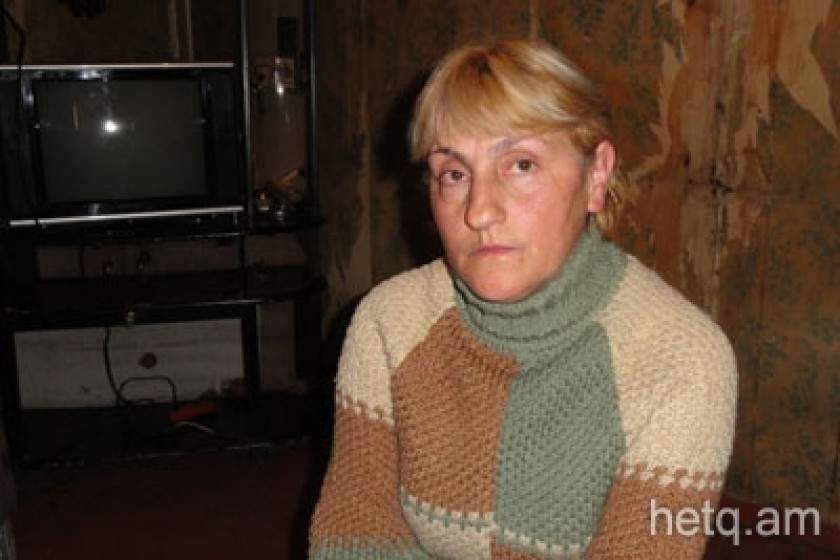 Gohar Fears for Her Two Sons Kept as Indentured Servants in Russia's Far East
Distraught mother says they'll kill her son if she talks
I was at the appointed place at the right time when Gohar appeared. She was out of breath.
We were going to Gohar's home – she lives in a tomik, or metal trailer.
"They threatened me, you know, saying they'd kill my eldest son if I complained. But what else can I do," Gohar muttered. "They work my two children like slaves."
The woman wore no coat despite the cold. Tears swelled in her eyes.
On the way, Gohar kept uttering the name Aragatz; the name of the man who had threatened to send her son to see a man called Armen.
I asked her who this Armen was.
"He's my sister's husband. Aragatz is the guy who called us to work abroad. They beat Armen to death. So the threat is that my son will also be killed if I don't keep silent," Gohar explained.
43 year-old Gohar has five children. She claims that two of her boys, Misak and Samvel, are essentially slave labourers in the Russian town of Lipovtsi, near the city of Vladivostok. There, they work for Aragatz Harutyunyan, a businessman who hails from Etchmiadzin.
Gohar lives alone in the rented tomik. Her daughter has married and the two other boys reside at the Fridtjof Nansen Childcare Center in Gyumri.
Her husband is in Russia as well. Gohar would rather not talk about him.
Gohar says that in the autumn of 2010 Aragatz Harutyunyan called her and requested that she locate bread makers for his factory.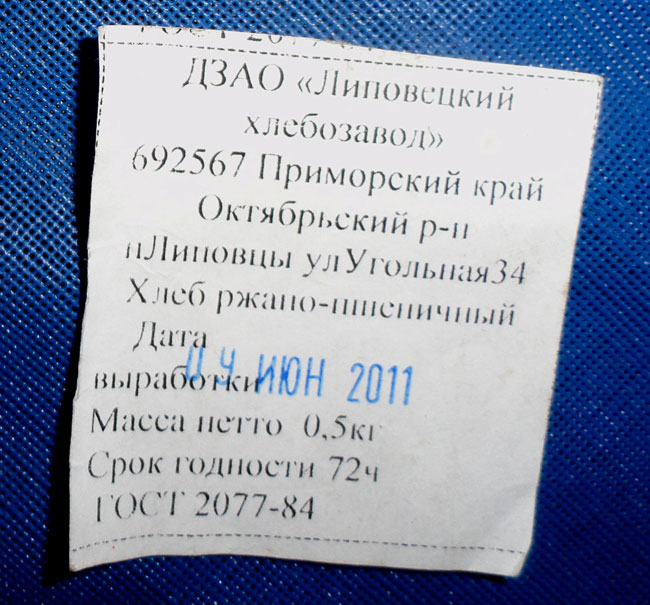 The woman told Aragatz that she would travel to Russia and bring her sister's husband as well. The factory produces the flat Armenian bread lavash.
Gohar says that a few months later they agreed on the wages to be paid. She says that Harutyunyan also told her that he had obtained a three room apartment for the family and that all the residency papers were in order.
The family members, Gohar, her two sons, Misak and Samvel, and Armen left for Russia on November 16, 2010. Gohar returned to Armenia the following August.
She says that the things were quite normal in the beginning. The boys had permanent work as labourers.
Gohar says she returned because Aragatz deceived them. There was no home awaiting them and no work papers.
"We worked but didn't see a penny in wages for three months. I went and asked him for some money so I could go and buy some things at the market. He had the nerve to say that we owed him money after the rent and food had been paid."
Gohar says they worked seven days a week with no days off. The demand for the lavash they baked was non-stop.
She says that Aragatz Harutyunyan is a successful businessman in the Russian town and owns a restaurant, a few cafes and bakeries.
Even though she had her passport on her at all times, Gohar says they rarely left the factory out of fear since they didn't have Russian residency papers.
She was finally able to get the 7,000 roubles for a train back to Armenia. Gohar's two boys are still working in Russia.
| | |
| --- | --- |
| | |
| Misak | Samvel |
"Aragatz didn't let them leave. He says they have to stay and work off the debt we owe him."
The distraught mother says she doesn't know where to turn to get her two sons back.
Gohar also tells me that Aragatz is on good terms with the local police and that she suspects he'll never be brought to justice.
"Look, they beat and killed Armen. Nothing happened," Gohar argued. "Aragatz sent the corpse back to Armenia with $3,000. He told us 'go and complain to whomever'."
It would seem that Gohar has every right to be concerned about her two boys working as literal indentured servants for Aragatz Harutyunyan in faraway Lipovtsi.