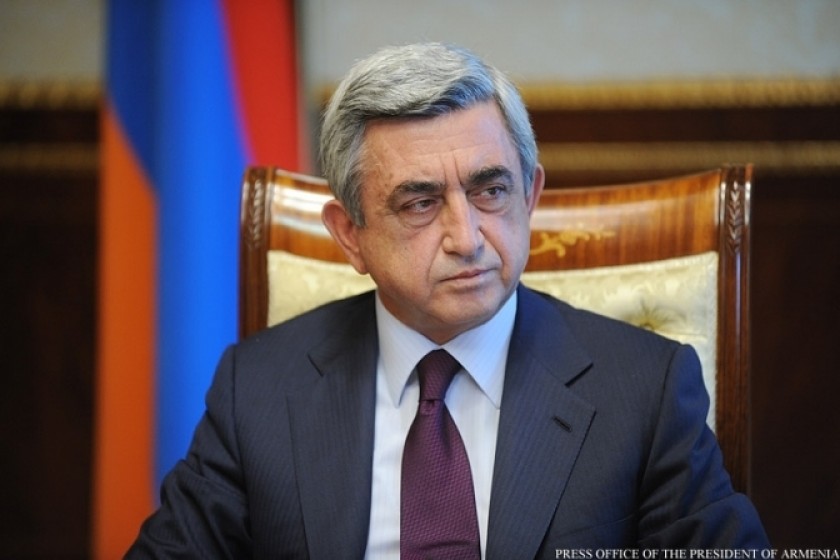 Serzh Sargsyan to be Questioned in March 1, 2008 Investigation
Special Investigative Service (SIS) Chief Sasun Khachatryan today reaffirmed his pledge that all those linked to the post-election protests of March 1, 2008 will be questioned, including former Armenian President Serzh Sargsyan.
Khachatyryan told reporters, after a government cabinet session, that the lead investigator looking into the case would determine who will be called in for questioning.
Commenting on the Court of Appeals release of former Armenian President Robert Kocharyan, who was facing charges of usurping state power, Khachatryan said he hoped that the Prosecutor General would file an appeal with the Court of Cassation.
Khachatryan said the Court of Appeals overstepped its bounds of authority when it ruled that Kocharyan cannot be prosecuted for the 2008 post-election violence in Yerevan.
The SIS head said that Aleksandr Azaryan, one of the three Court of Appeal's senior judges, should have recused himself since he had handed down sentences pertaining to the March 1 events in which he described the peaceful demonstrators as a "mob, participants in mass disorder, who burned and destroyed".