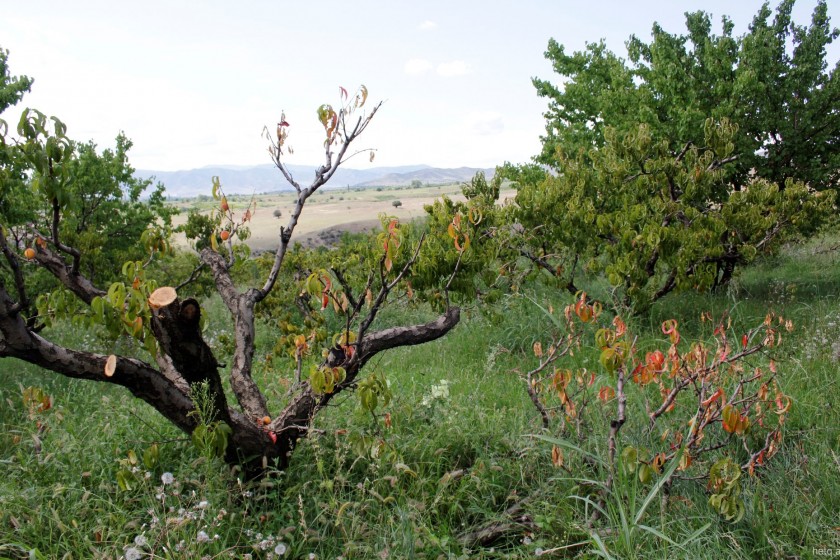 Blight Devastates Peach Tree Orchards in Northern Armenia
Hundreds of hectares of peach trees in Armenia's northern Noyemberyan region are dying.
A blight has infected the trees. They turn yellow and dry up.
The fruit doesn't ripen and isn't suitable for sale or eating. The trees are eventually cut down.
Haghtanak village resident Mnatsakan Badasyan has an orchard of one hectare. This year's autumn harvest was half than last year due to the disease. Mnatsakan says it's only the strong trees and species that are resisting the blight.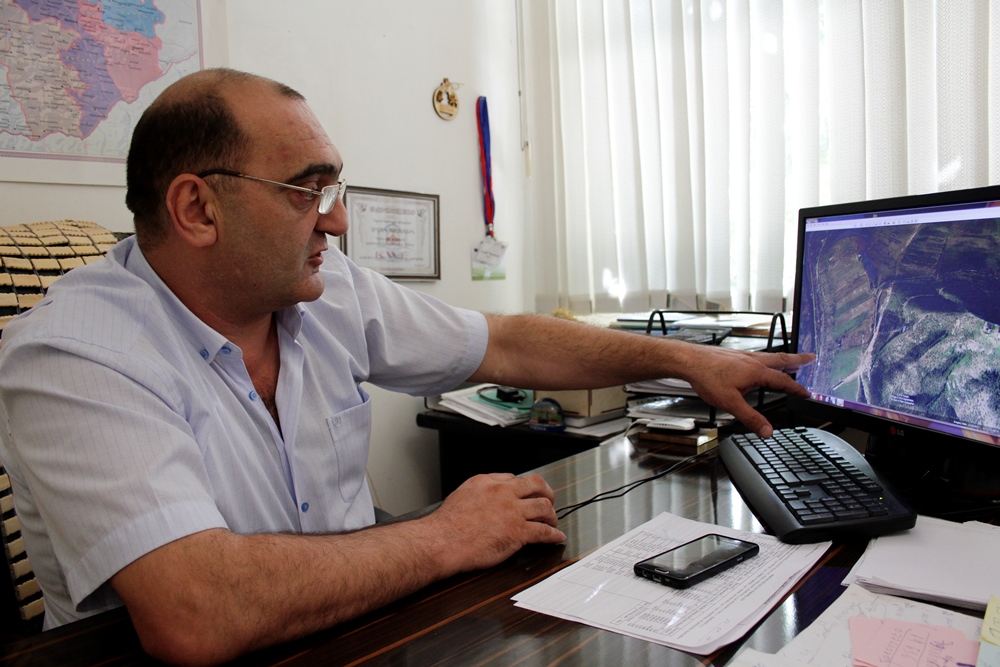 Arayik Paranyan
Ayrum Mayor Arayik Paranyan told Hetq they've raised the issue with the provincial administration. Specialists from the Ministry of Agriculture have visited the region, taking samples from roots and bark of the trees, soil and water to identify the reason.
"Some believe that heavy metals from the Teghut mine have mixed with the water and have reached the orchards, causing the damage. This is just a theory. What's important is a laboratory analysis," Paranyan says.
Lchkadzor's administrative representative Suren Martirosyan says that the problem started four years ago. There used to be 100 hectares of peach orchards, but most of them have dried up. Suren says that the villagers saw a minimal harvest this year.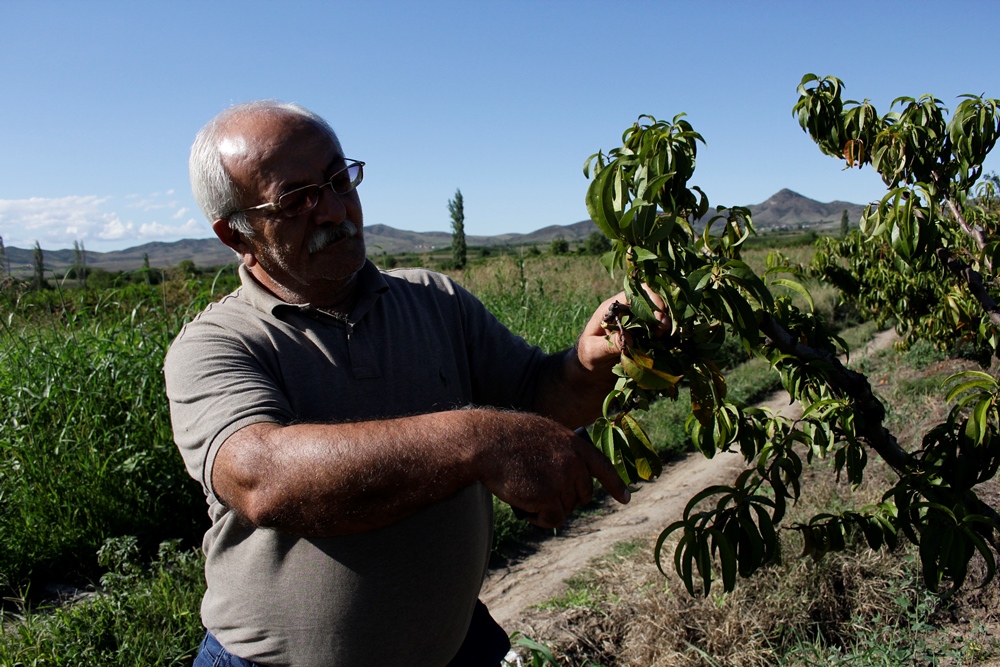 Suren Martirosyan
An insect has been identified as the cause
The Republican Veterinary and Phytosanitary Laboratory Services Center has completed the study of samples and reached the conclusion that it's California red scale, an insect pest, damaging the fruit trees.
Deputy Minister of Agriculture Garnik Petrosyan says villagers need to fight the pest at the right time and in a correct manner, which is mostly not the case.
The red scale insect is affected by cold weather, which makes them die out. However, last year's mild winter was favorable for the pest.
Petrosyan advises farmers to consult with specialists to conduct appropriate countermeasures. He says it's a manageable disease; a known one. It's just that the villagers have to take appropriate measures at the right time.
Ayrum community Mayor Paranyan thinks that there is a strong demand for a laboratory in the Noyemberyan region.
"There are great prospects for the development of horticulture in our region. But people come up with homemade treatments on the spot, asking one another for advice. A laboratory would help make everything professionally organized. Otherwise, horticulture will not develop," said Paranyan.
If you found a typo you can notify us by selecting the text area and pressing CTRL+Enter