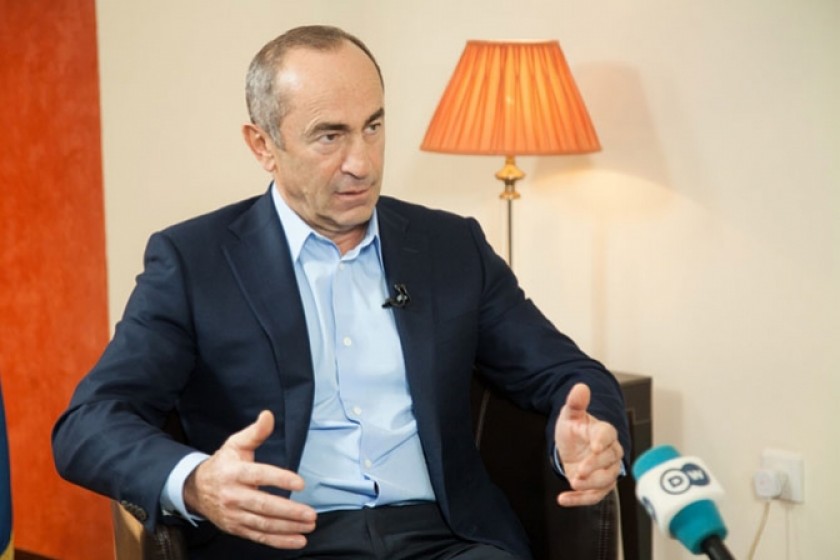 Join Us: Hetq to Investigate Assets of Robert Kocharyan and Family
Hetq wants to investigate the assets owned by Robert Kocharyan, Armenia's second president, and his family members.
To accomplish this, we need the assistance of you, our readers. We need to hear from those who have ties to the Kocharyan family and to businesses linked to the former president.
While Hetq has compiled, and verified, a certain amount of information in the past regarding Kocharyan family assets, conditions in Armenia today allow us to do much more. True, we still cannot get the names of shareholders of closed joint stock companies. It's against the law. Perhaps, if the new government is able and willing to introduce a set of legislative changes making such information accessible, we could confirm much.
State investigative agencies might also be able to receive information from various banks regarding a host of murky transactions.
We're also calling on our compatriots overseas to provide us with any information they might have regarding the assets of the Kocharyan family. Please write to us at hetq@hetq.am. We ensure the confidentiality of all submissions.
There is much talk today about the assets of former Armenian President Robert Kocharyan. The first list purporting to show his assets was published by the Russian website versia.ru. The list below of Kocharyan family assets is a compilation of information culled from a number of sources.
Artsakh Bank
MAP (50%)
UniBank (co-owner)
ABB Bank (co-owner)
Renko Construction
Zangezur Copper-Molybdenum Kombinat (more than 90%)
ArdShinBank (more than 50%)
Converse Bank (30-50%)
Kaputak Sevan Complex
Nairi Medical Center
Emporio Armani, Stefano Ricci, etc.
H2 Television (co-owner)
SAS supermarket chain (50%)
Noy Cognac-Wine Plant (50%; is co-owner with Gagik Tsarukyan)
Large commercial mall in Moscow
Moscow casino
Kocharyan family said to օwn 80% of all cell phones imported to Armenia
Karabakh Telecom, MTS-Armenia
Ararat Cement – 33%. Gagik Tsarukyan is a co-owner.
Toyota representatives in Armenia
Zvartnots International Airport
HayPost
Golden Palace Hotel
Several diamond mines in Nigeria
Erebuni Plaza Hotel
Agarak Copper-Molybdenum Kombinat
Roberto chain of shoe stores
Buildings along Northern Boulevard in Yerevan