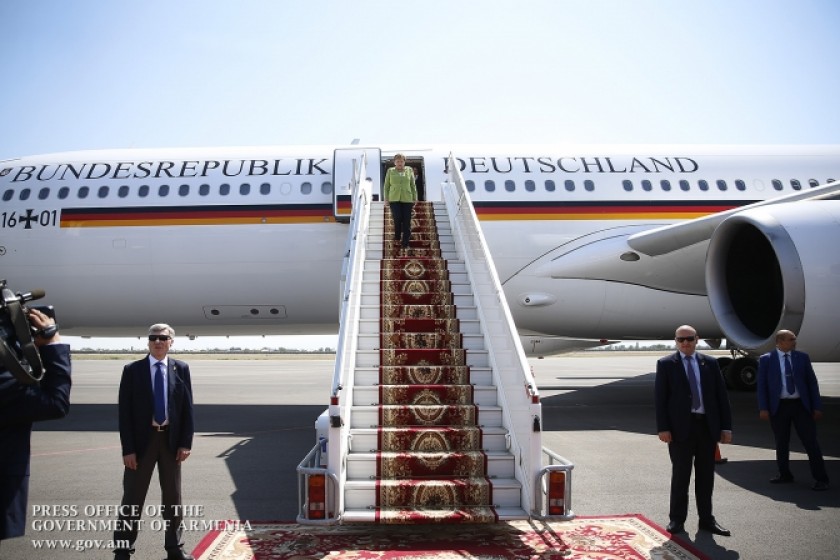 Merkel Arrives in Armenia for Talks
German Chancellor Angela Merkel arrived in Yerevan today on an official visit and was greeted by Armenian Prime Minister Nikol Pashinyan after her plane touched down at Zvartnots Airport.
It's the first time a German chancellor has visited Armenia since the country proclaimed its independence in 1991.
Merkel's first point of call was the Tzitzernakaberd Genocide Memorial, where she paid her respects to the victims of the Armenian Genocide.
Pashinyan and Merkel are scheduled to hold high-level talks.