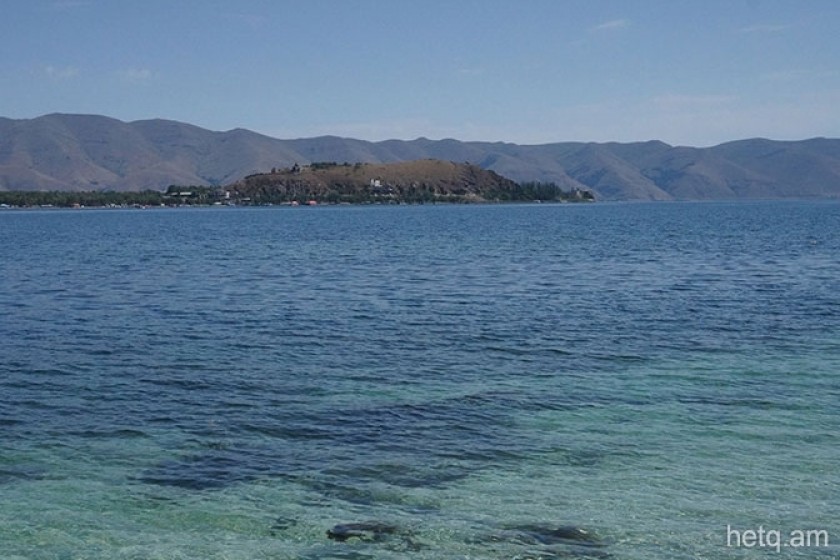 Armenian Parliament Approves Greater Water Release from Lake Sevan
The Armenian parliament, by a vote of 68 to 1, today approved a government bill to release 210 million cubic meters of water from Lake Sevan this year for irrigation purposes.
Environmental activists opposed to greater releases from Sevan protested outside the parliament, urging MPs to vote against the bill.
The government had originally planned to release 170 million cubic meters.
Last week, Prime Minister Nikol Pashinyan announced that his advisers told him a larger release was necessary.