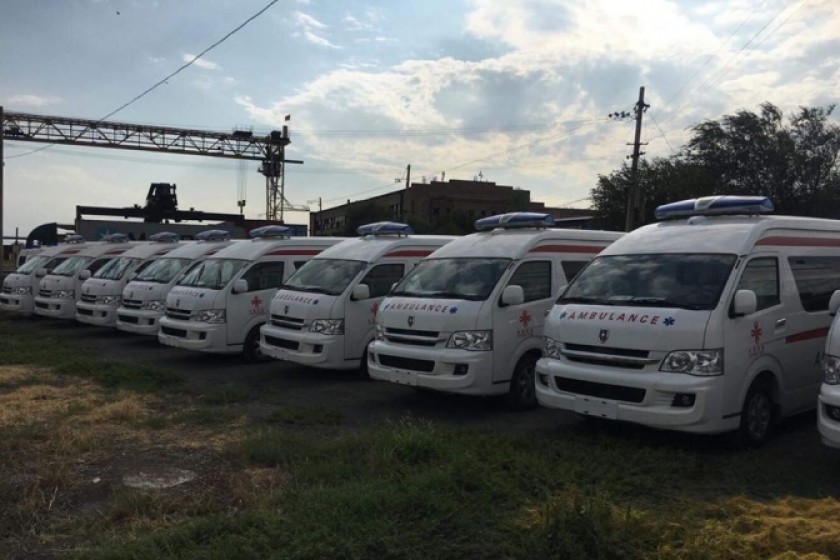 China Donates Emergency Resuscitation Vehicles to Armenia
The Armenian government today approved the receipt of 65 emergency resuscitation vehicles and related equipment provided by China at no charge.
Prime Minister Nikol Pashinyan thanked China for the assistance, noting that it underlines the high level of relations between the two countries.
"We will no longer face the problem of rejecting emergency calls due to a lack of ambulances," said Minister of Health Arsen Torosyan.
55 of the vehicles will be allocated to medical organization in Yerevan and the provinces. The rest will be held in reserve.
Some ambulances currently in use will be transferred to Armenia's Department of Corrections.
The above photo shows some of the 200 medical ambulances that China has already sent to Armenia free of charge as a result of an agreement signed this March.
In 2011, China gifted twenty emergency resuscitation vehicles and 68 ambulances to Armenia.