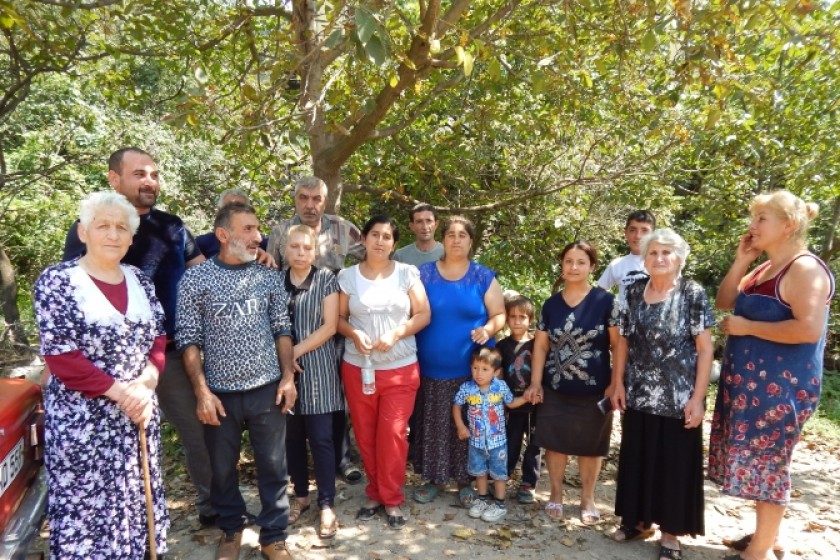 Noise, Sewage and Housing: Tumanyan Residents Complain Mayor Needs to Do More
Complaining that the noise keeps them awake at night, residents of the Lori Province town of Tumanyan are demanding that a nearby hydro-power plant and natural gas automobile filling station be closed.
The irate residents have lately gathered near the River Marts-2 plant owned by Argishti-1 LLC, of which former Vanadzor mayor Samvel Darbinyan is the sole shareholder, to voice their anger.
Tumanyan residents I spoke to had other complaints beside the noise issue.
Levon Ghalayan wasn't happy with the services provided by the Alaverdi Medical Center.
"I'm supposed to get free medicine. But Dr. Styopa Varosyan doesn't give me the medicine, saying he's never supplied with it to give to me," said a gruffy Ghalayan.
Sona Rasoyan, of Yezidi extraction, complains that government officials never keep their promises about improving living conditions in Tumanyan.
Rasoyan and eleven family members live in one room in a building that once served as a dormitory for workers at a factory manufacturing fireproof bricks in Tumanyan. She claims that during his visit to the town last year, then Armenian Prime Minister Karen Karapetyan promised to transfer state money to the mayor in order to purchase a house for the family. Rasoyan says Mayor Levon Zavaryan has yet to buy any house for them.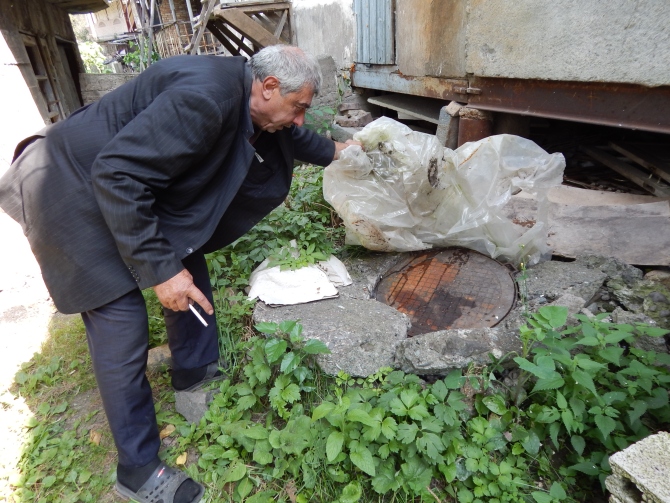 Rasoyan also complains that Seyran Shahverdyan, who drives a minivan on the Vanadzor-Alaverdi route, never stops to pick her up. "He says our neighborhood is too far away, and that it's his vehicle. Go complain to whomever you want, he says," Rasoyan exclaims.
Hayk Hovhannisyan, a resident of Building 16 in the town's 3# district, says the sewer system in his building hasn't been cleaned in years and that the stench is unbearable.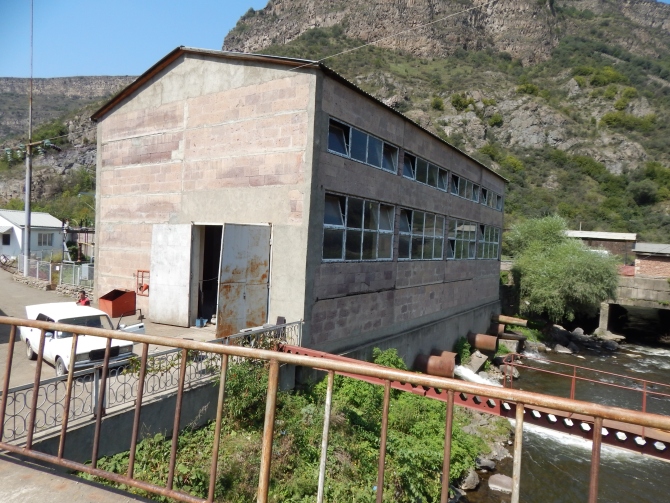 "That's the responsibility of the utility, Veolia Jur. I can't do anything about it," says Mayor Zavaryan.
On August 23 residents presented a list of their complaints to the mayor. In response, hydro plant director Seyran Darbinyan told them he would install a noise filter to muffle the noise.
Zavaryan told residents that if the plant was closed, which they are demanding, twelve Tumanyan residents and four from the nearby village of Marts would be jobless.
The mayor said he would speak with Shahverdyan, the minivan driver, and have him start his route in Rasoyan's neighborhood.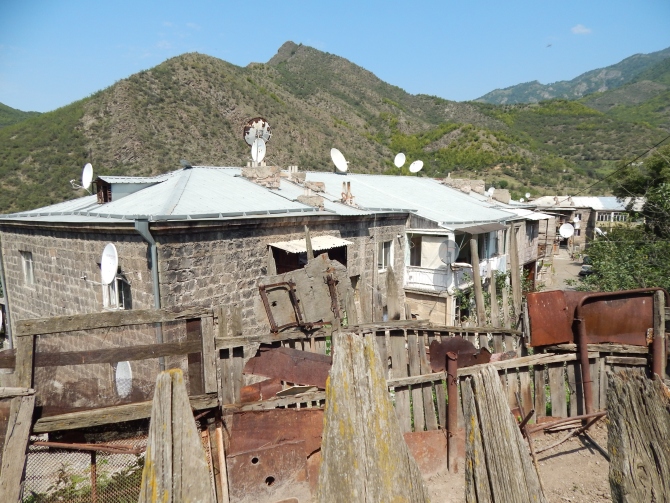 "Sometimes, when I go there, there aren't any passengers. I have to needlessly use gasoline. Everyone has my phone number. I tell them to call me ahead of time. They don't," says Shahverdyan.
Levon Ghalayan, who has Parkinson's, told the mayor that the only medicine that helps him is Mardopar, but that he's given another drug, for free, that doesn't help.
Stepan Movsisyan, director of the Alaverdi Medical Center, called the mayor and told him that the center treats five patients with Parkinson's and they all need Mardopar.
"At the beginning of the year, the cost of the free medicine was 670,000 drams and has now dropped to 500,000. One pack of Mardopar, that can last a patient for one month, costs 35,000 drams. With our resources, I can't provide Mardopar to each patient every month. Now, we are giving them Pronoral instead," says Movsisyan.
Vruyr Stepanyan, the chief neurologist in Lori Province, believes patients should be give Mardopar for free since it's more effective than Pronoral.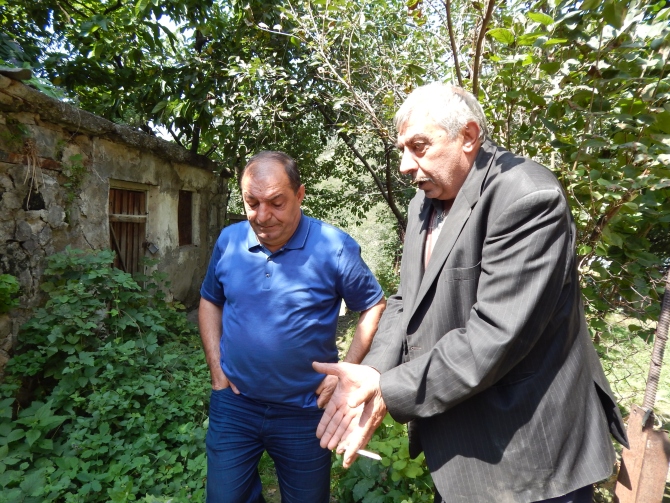 Yesterday, Mayor Zavaryan told Hetq that rain gutters have been installed on Building 16 and that Veolia Jur trucks would be sent there to clean the sewers.
Today, Veolia Jur Tumanyan branch manager Artur Koloyan said the sewage clogs had been removed.
Residents have also demanded that the municipality repair the town roads.
"That's an expensive luxury which our budget can't handle," says Mayor Zavaryan