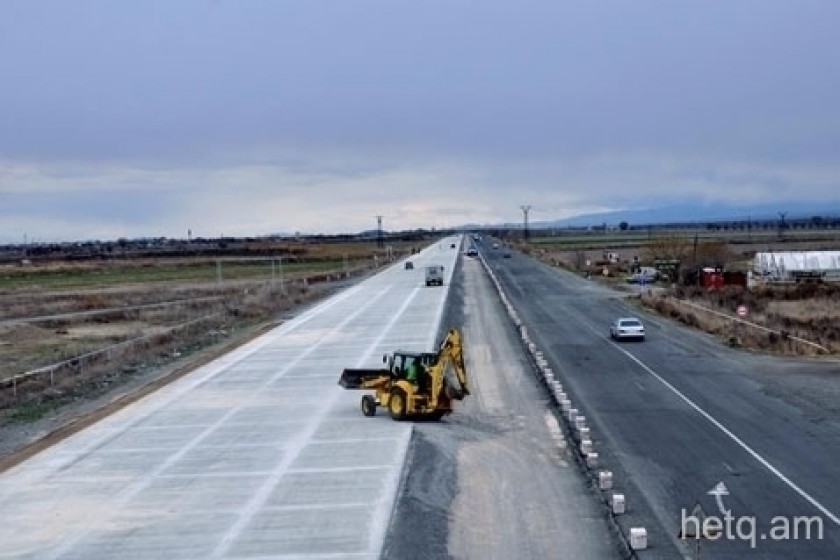 Armenia's North-South Highway; Mismanagement/Official Abuse Amounts to $48.7 Million in Losses
Armenia's Prosecutor General's Office has launched a criminal investigation of abuses and mismanagement related to the North-South Road Corridor construction project that amount to AMD 23.553 billion ($48.7 million) in losses between 2009 and 2018.
Revelations of widespread mismanagement, poor construction practices, and unjustified changes to the original project blueprints were contained in a report published by the Ministry of Transport, Communications and IT.
The report also charges government officials participating in drafting and conducting the project with agreeing to postponing construction deadlines and lengthening the contracts to those offering consultative services. These companies wound up being paid much more than originally planned for.
In addition to the financial losses accrued, the roadway was never finished on time, and failed to meet its original goals of facilitating interstate commerce and offering safe and convenient travel to citizens.
The report says that there was little quality control regarding the cement used on the Yerevan-Artashat and Yerevan-Ashtarak portions of the highway, leading to poor road quality.
According to a statement released by the Prosecutor General's Office, charges of "Abuse of Official Authority" (Criminal Code, Article 308) have been filed.
If you found a typo you can notify us by selecting the text area and pressing CTRL+Enter