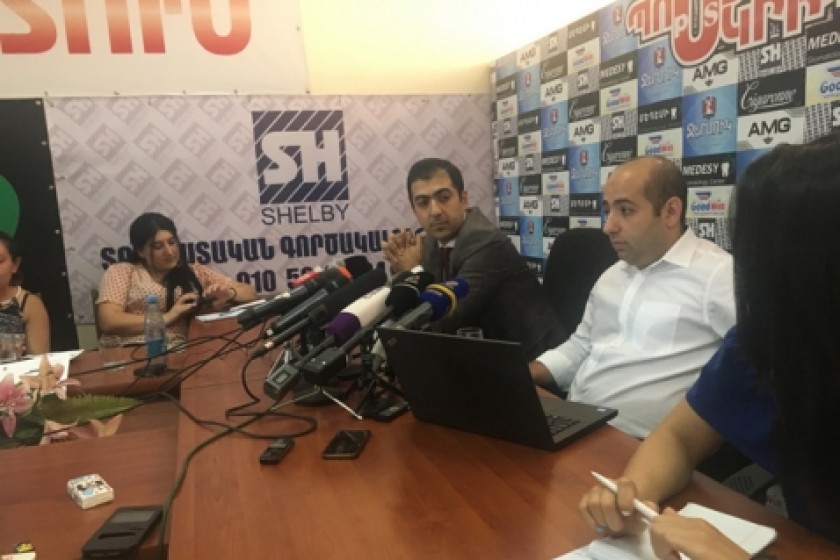 Kocharyan's Lawyers Say Any Move to Restrict Their Client from Leaving Armenia is Illegal
Lawyers for former Armenian President Robert Kocharyan say that yesterday's decision by the Special Investigative Service (SIS) to prevent their client from leaving the country, by having him sign an affidavit to that effect, is illegal given an August 13 Court of Appeals ruling that Kocharyan has immunity and cannot be prosecuted for the March 1, 2008 post- election violence in Yerevan that killed ten.
Kocharyan, the outgoing president in 2008, was charged on July 26 of usurping state power to quell the mass protests that followed the contested February 2008 presidential election that ushered in the ten-year reign of Serzh Sargsyan as present.
The lawyers, Aram Orbelyan and Hovhannes Khudoyan, told reporters today in Yerevan that they have written to the Border Forces of the SIS to find out the details regarding the restrictions placed on Kocharyan's freedom of movement.
As to rumors that the SIS has seized Sargsyan's passport, Orbelyan said that a law on the books allowing an investigative body to hold a defendant's passport during a case was found unconstitutional in 2017 and cannot be applied in this case.
"This clause cannot be applied and the body conducting the case has no right to hold the passport if there is no corresponding detainment measure," said Orbelyan.
The lawyer said that the decision by the Court of Appeals must be executed and that the SIS must cease its prosecution of Kocharyan.
"There's the decision of the Court of Appeals that Kocharyan has immunity from prosecution. This doesn't mean that he enjoys total immunity. It means that the charge cannot be investigated since the actions were those of the president, one can say, of the state," Orbelyan said.