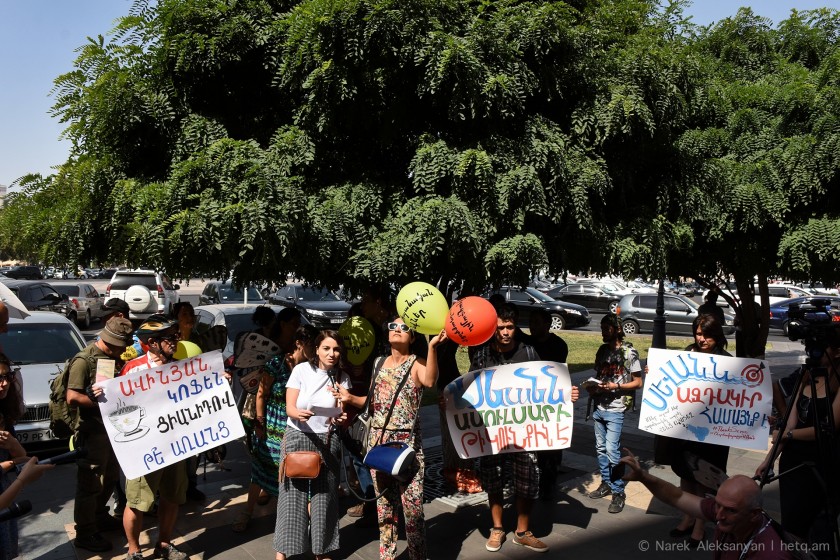 "Amulsar Comes to Yerevan" - Mine Opponents Protest Outside Government Building
Activists opposed to the Amulsar mine project gathered in front of the Government Building in Yerevan this morning, some dressed as endangered butterflies found on lands on the mine site.
The twenty or so activists also carried balloons, symbolizing the fears and myths about Amulsar.
Some of the activists travelled to Yerevan from Jermouk, Sevan and Gndevaz to stage today's protest entitled "Amulsar Comes to Yerevan".
The activists then burst the balloons and called on the government to stop wavering and put a halt to construction of the Amulsar mine.
One protester held a sign that read, "Avinyan, do you want your coffee with or without cyanide?" (Tigran Avinyan is a deputy prime minister. At a June 5 meeting with those opposed to the mine he said the matter was a balancing act - the environment must not be subject to illegal and disproportionate damage, while at the same time the economy must not be thrown into crisis.
The Amulsar gold mine is located 170km south of Yerevan on the border between Vayots Dzor and Syunik provinces.