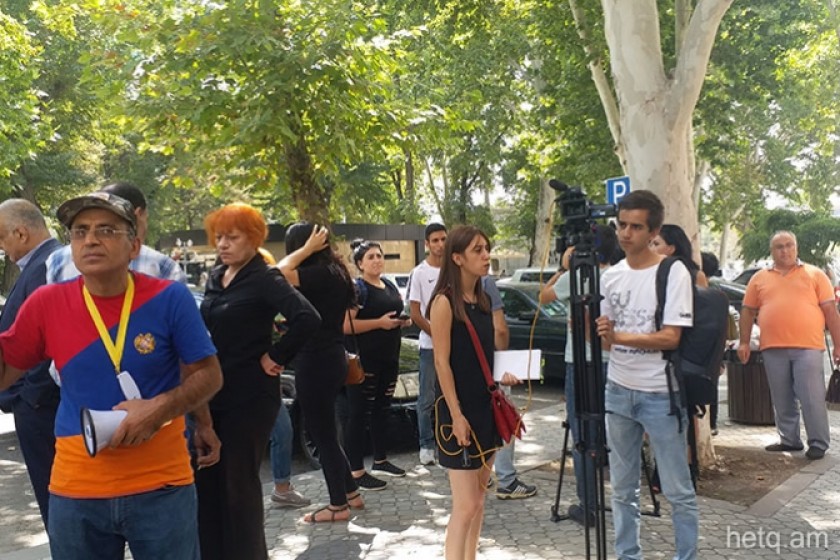 Supporters of Shant Harutyunyan Urge Government to Release Him as a "Political Prisoner"
Supporters of Shant Harutyunyan, the leader of the Tseghakron political party arrested on November 5, 2013 for organizing a march in Yerevan entitled "The Revolution of Values" and sentenced to six years imprisonment, demonstrated outside the Prosecutor General's Office today and called for his release.
In all, 38 protesters were arrested on that day when they set off fireworks as they made their way from Liberty Square to the Presidential Palace. Fourteen of the 38 were formally arrested on charges of hooliganism, and twelve were found guilty.
All but Harutyunyan have since been released.
Shant Harutyunyan's son Shahen (above photo) told reporters that Armenian Prime Minister Nikol Pashinyan had publicly confirmed that his father was a political prisoner.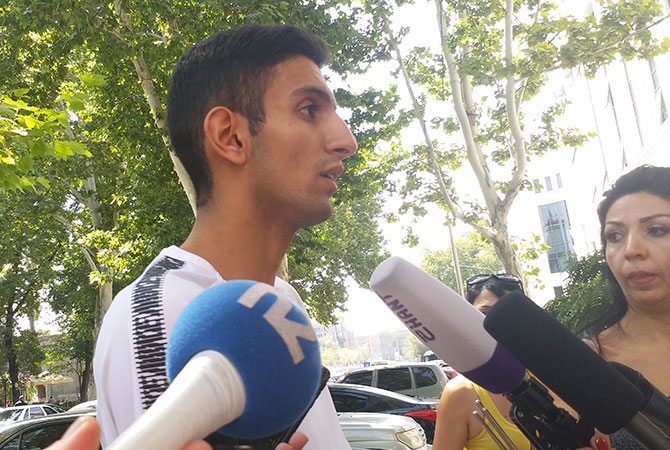 Shahen, aged fifteen in 2013, was also arrested with his father and the others and was sentenced to four years.
"It's not only because Shant Harutyunyan is my father that I fight for him. If Shant Harutyunyan has been deemed a political prisoner, then he must be released accordingly, with a special political status," Shahen said.
After being elected prime minister this May, Nikol Pashinyan visited Shant Harutyunyan in prison.
The new government has stated that the only lever in its arsenal is to modify the circumstances in which Harutyunyan is serving out his sentence.
The government argues that PM Pashinyan can't make a telephone call to a judge and instruct him to issue a verdict releasing Harutyunyan since such a measure would merely repeat the modus operandi of the former regime.