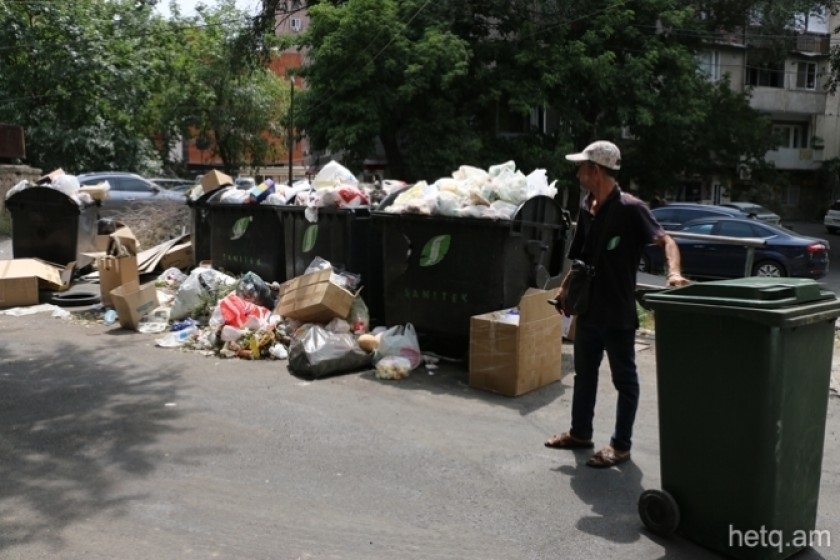 Yerevan Municipality Fines Sanitek AMD 12.9 Million for Contract Violations
The Yerevan Municipality has fined Sanitek, the company hired to collect and dispose of garbage in the Armenian capital, AMD 12.968 million for failing to correct a number of contractual infractions within the prescribed deadline.
Municipal agencies investigated Sanitek's operations in August and found several problematic areas.
The company, in its defense, claims that trash collection has been negatively impacted due to a shortage of working trucks and the destruction, or burning, of many of its trash bins.
Sanitek was fined 12 million drams in August, for the original violations.