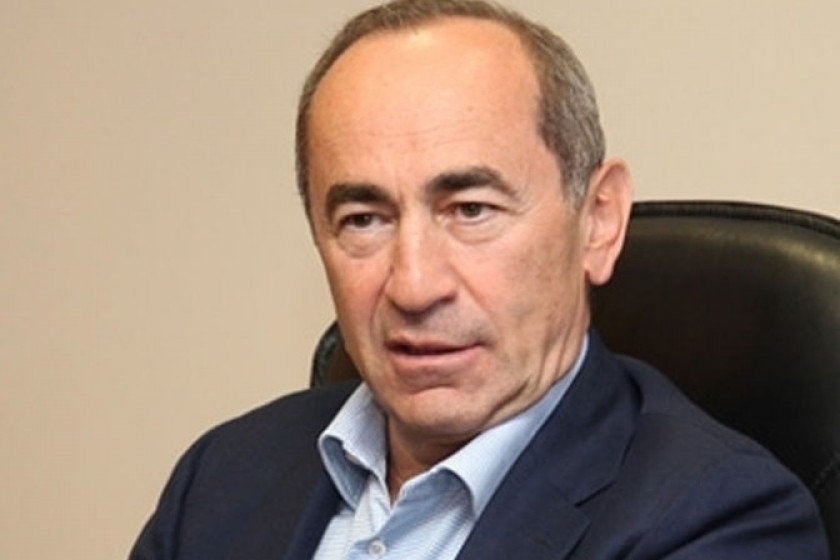 Robert Kocharyan Comments on Taped Phone Conversation; Charges Pashinyan of Launching Political Vendetta Against Him
The office of former Armenian President Robert Kocharyan issued a statement today following the release of a secretly taped phone conversation of the heads of the country's National Security Service (NSS) and the Special Investigative Service (SIS) during which the two are heard talking about various ongoing court cases, including an investigation into the events of March 1, 2008.
The statement charges Armenian Prime Minister Nikol Pashinyan of launching a political vendetta against Kocharyan under the guise of the investigation, arguing that the phone conversation clearly reveals NSS Chief Artur Vanetsyan and SIS Chief Sasun Khachatryan discussing ways to keep Kocharyan in detention.
During a press conference held earlier today, Sasun Khachatryan said he and Vanetsyan were merely discussing, in theory, the legal justifications on which Kocharyan could be detained.
(On August 13, Armenia's Court of Appeals ruled that Kocharyan cannot be prosecuted for the March 1, 2008 post-election violence in Yerevan during which ten were killed.)
The statement says that the Court of First Instance, which originally ruled to detain Kocharyan, was instructed by Pashinyan's government to do so.
Pashinyan, in a Facebook post today, said there was nothing in the recording that could be construed as an abuse of power, describing the publication of the conversation as an attempt by former officials to derail the judicial proceedings against them.