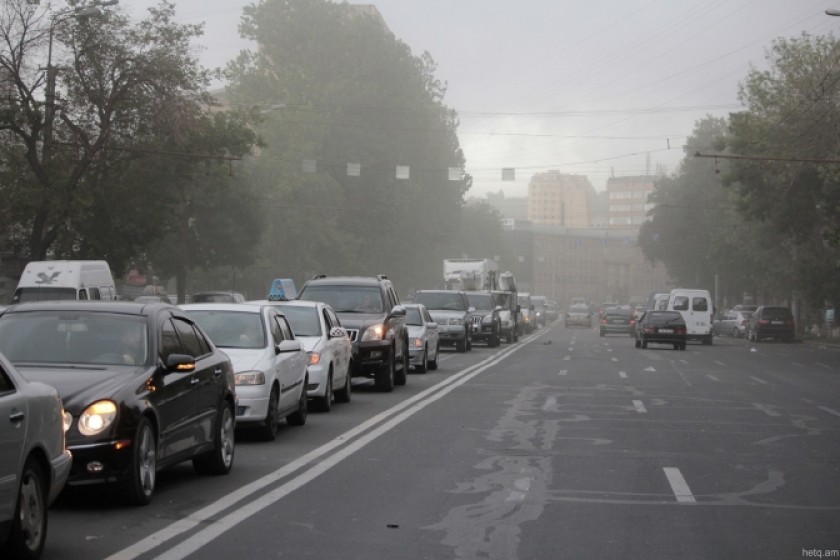 Clean Fuel, Oases and Forests; Yerevan Municipal Council Candidates Sound Off
Environmental issues are getting top billing by a number of candidates running in the September 23 election for Yerevan Municipal Council.
Here's a sampling of what some of the candidates have to say.
Silva Adamyan, who represents the Yerevan Community Alliance, says that the former regime conducted a policy of consumerism regarding the Armenian capital.
Adamyan says that Yerevan was originally built in a semi-steppe zone where people planted trees. As a result of incorrect development, the city now lies in a steppe zone. She calls for the rebuilding of a green barrier, that was demolished over the past twenty years, to protect the city from the approaching steppe.
Here, she refers to the Dalma Gardens and the Monument Woods that were planted to shield the city from seasonal dusty winds and the summer heat.
"Yerevan has a great amount of underground water. Those waters must be pumped out to create artificial lakes and oases. Some of the areas where the water collects can be turned into pools on which hydro plants can be built. Solar energy must be developed in Yerevan as well," says Adamyan.
My Step Alliance representative Gayaneh Melkonyan says that one needs to first research what trees are best suited for planting in and around Yerevan. The alliance also says it wants to clean Lake Yerevan, a body of water located off the road leading to Zvartnots International Airport.
Azatouhie Simonyan, running on the ARF ticket, says the garbage dump in the Ajapnyak District of Yerevan is the main environmental problem to be tackled. She believes that all such dumps should be covered with waterproof layer to prevent seepage.
The ARF is also calling for the transition to cleaner fuel, the use of compressed natural gas, more compact cars on the road, and greater usage of bicycles. The party also wants to rebuild Yerevan's aerial tramway system.
"Yerevan's lungs are damaged. The woods in Nork have to be restored. We're thinking of founding a pan-Armenian glen where every person can have their own tree; to plant and care for it," says Simonyan.
The Reformists' Party says that before making promises, one must first list the problems facing the city and their causes.
The party blames the sand mines operating along both sides of the Sevan Highway as a prime cause of the dust that blows over the Armenian capital. The party wants to see measures taken to lessen the negative impact of these open mines.
The Heritage Party is telling voters it wants to create wooden areas to the north and south of Yerevan where construction would be banned.
Party representative Sona Malkhasyan says they want to transform Yerevan's Botanical Garden into a center of scientific research and teaching, and a major tourism site.
The sterilization of stray dogs and building animal shelters is also a top priority for the party.
If you found a typo you can notify us by selecting the text area and pressing CTRL+Enter