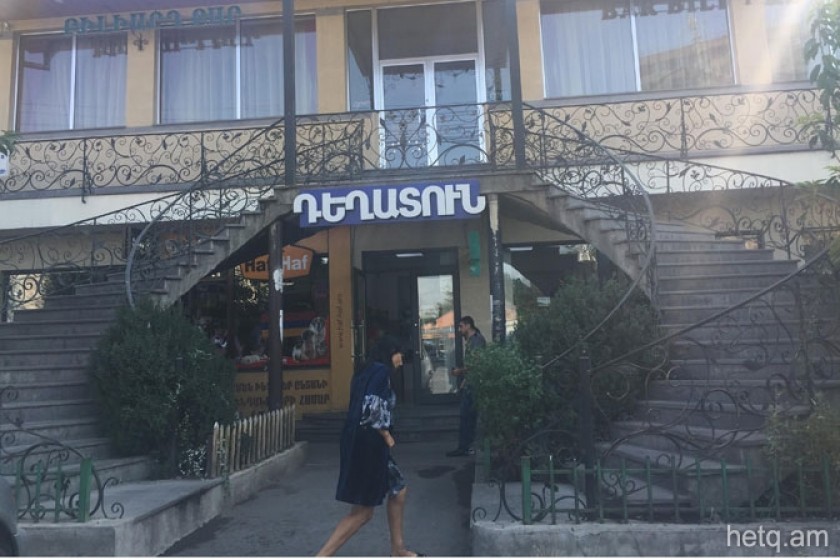 Prosperous Armenia Party's Zohrabyan Refutes Election Bribery Allegation: "No Money Was Exchanged"
Naira Zohrabyan, who heads the Prosperous Armenia Party's (PAP) ticket in today's race for Yerevan Municipal Council, was spotted earlier at a poolhall called the Billard Bar, in the Ajapnyak district of Yerevan, which serves as the party's campaign office in this part of town.
Yesterday, reports had been received that election bribes were being handed at this very establishment.
Zohrabyan again denied the allegations.
"I claim that there was absolutely no money exchanged and there will be no money. For the entire day, the National Security Service followed our activists around. Rest assured that if they could have revealed one case in the past twelve days, they would have turned it into a Bollywood trailer," Zohrabyan told Hetq.
She said that the five individuals detained yesterday on suspicion of handing out bribes were questioned for hours and released. Zohrabyan claims that police pressured a man to testify that a PAP activist, a neighbor, handed him a bribe of 40,000 drams.
Zohrabyan told Hetq that she had just received a report that a man working for the "Im Kayl" (My Step) campaign was ferrying voters to the ballot box by car, ordering voters to vote for Hayk Muratyan, who heads the ticket.
Zohrabyan said she had dispatched several election proxies to the area.
"I rule out the possibility of any political force garnering a majority in a fair election. I say this because the mood of the voters is clear. I believe that coalitions will be made. The who and how will become clear after the election," Zohrabyan said.