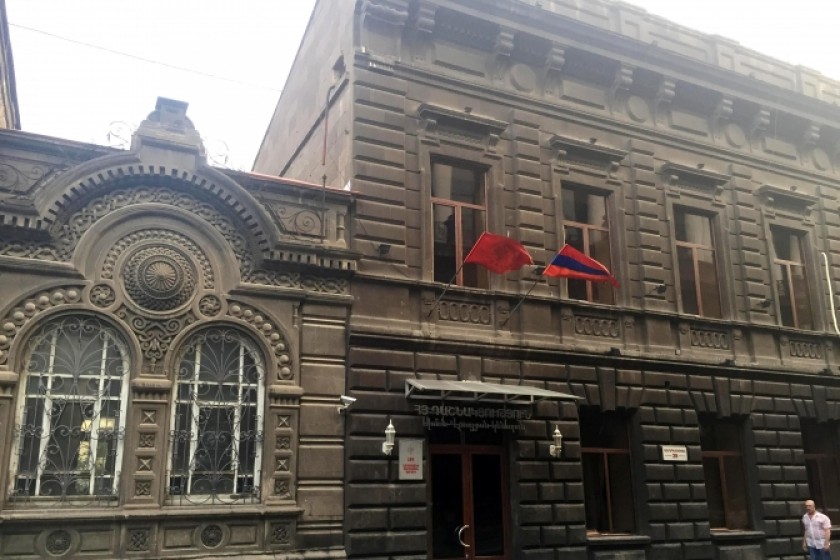 ARF Hits Back: Accuses Pashinyan Camp of Attempting to Establish One-Party Rule in Armenia
In a statement released today the Supreme Body of ARF in Armenia writes that an attempt to establish one-party rule in Armenia, under the guise of democracy, is now taking place.
In response to growing popular displeasure with its political stance, the ARF writes that its approval yesterday of a bill to change the parliament's rules of procedure wasn't aimed at undermining talks on holding snap parliamentary elections, as many in Armenia view it, including Armenian Prime Minister Nikol Pashinyan, but rather to ensure the dissolution of the parliament along constitutional lines and the rule of law.
The parliament passed the controversial bill, introduced by the Republican Party of Armenia (HHK) and backed by the ARF and Prosperous Armenia Party, yesterday.
Prime Minister accused those who voted in favor of the bill as "counter-revolutionaries". Thousands in Yerevan encircled the National Assembly last night to protest passage of the bill.
The ARF says its decision to join Pashinyan's government of national agreement was based on its sincere desire to take the country to a new level of development without unnecessary shocks.
The party says that the recent Yerevan Municipal Council election campaign caused tensions in the domestic political life of the country that creates barriers in society, dividing political forces into good guys and bad guys.
While the ARF argues that given this environment of heightened tension and mistrust it has decided to pull out of the government, in reality, Pashinyan beat them to the gun and yesterday ordered the dismissal of all ARF ministers in his cabinet.
The ARF writes that deciding when to hold snap parliamentary elections isn't the most important issue on the national agenda. Rather, the party argues that's the quality of the elections that's paramount.
The party says that holding elections in the current environment is premature and would hinder free and fair competition. It adds that the correct path to elections cannot be reached via threats or pressure tactics.
Prime Minister Pashinyan has called for elections in late November or early December at the latest. The HHK, ARF and Prosperous Armenia want to postpone elections to at least May-June of next year.
In closing, the ARF says it believes the current impasse can be resolved through dialog.
Top photo: ARF office in Yerevan
If you found a typo you can notify us by selecting the text area and pressing CTRL+Enter