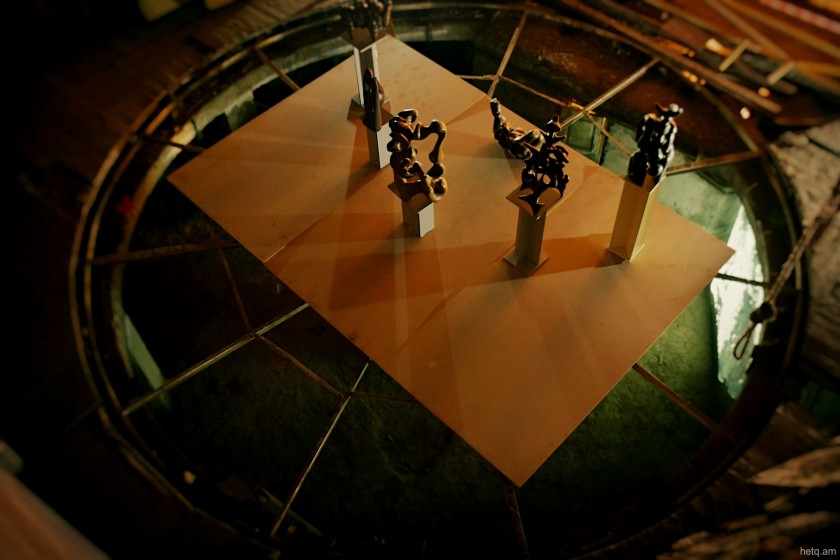 ARTsakh Fest in Stepanakert: Contemporary Art Strives to Save a Charming Theatre Building
The top photo depicts the rotating stage of Stepanakert's Vahram Papazian Drama Theatre, as seen from high above, with Arnold Meliksetyan's works displayed as part of the ArtSakh Fest Contemporary Art Festival, opening on October 5-7 in Stepanakert.
Usually, spaces that host festivals or other events are made comfortable and warm for the expo and viewers. Well, it's different here. The theatre is falling apart: the floor is dangerous to walk on, the stairs are cracked, the tremendous torch seems to be falling. It's moist and windy inside.
The opportunity to see behind the stage seems tempting. Wings, dressing rooms, stage, corridors, halls, booths - performative art is everywhere, not reviving the theatre, but making you realize that you have a unique opportunity to be in all these spaces, which would have been mostly closed if the theatre functioned. The theater still hopes to recover: there are some posters, costumes on the walls and high-heels hidden behind the windows.
It's as if the theater speaks, recounting the 300 performances or so held here, with prominent Armenian performers - Hovhannes Abelyan, Jasmen, Alikhanyan, Vahram Papazyan, Arus Voskanyan, Hrachya Nersisyan, Avet Avetisyan.
Now, for a few days, it's become a space for contemporary art. From October 5-7, the theater will host around 20 modern artists from Artsakh, Armenia and abroad, presenting their messages in different formats and languages - German, English, Polish, Russian, Armenian. Artists hope to focus attention toward the building, which has a history of 87 years, being last repaired 38 years ago.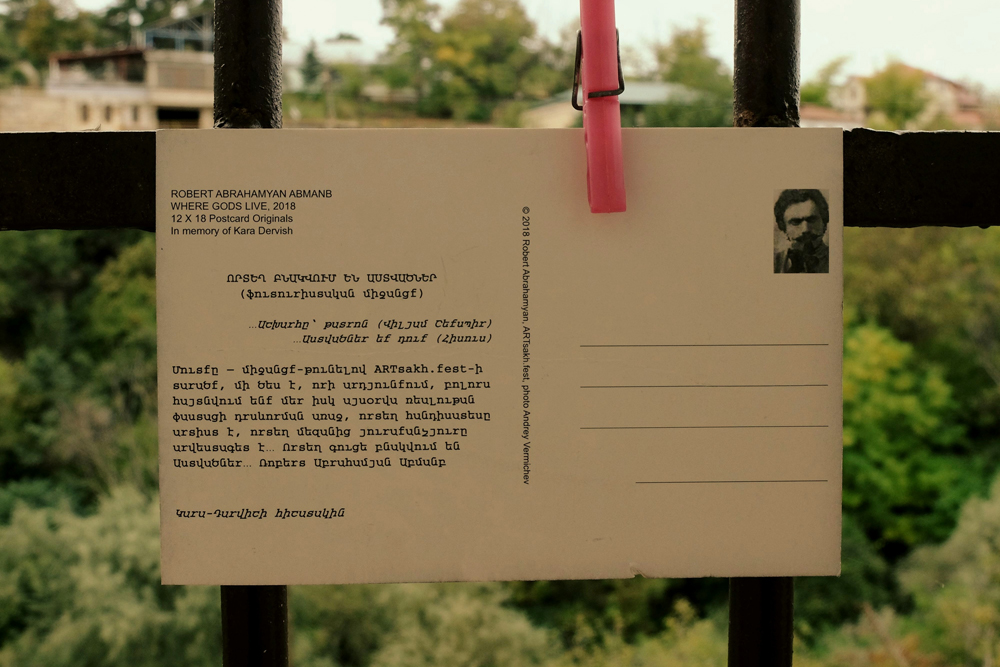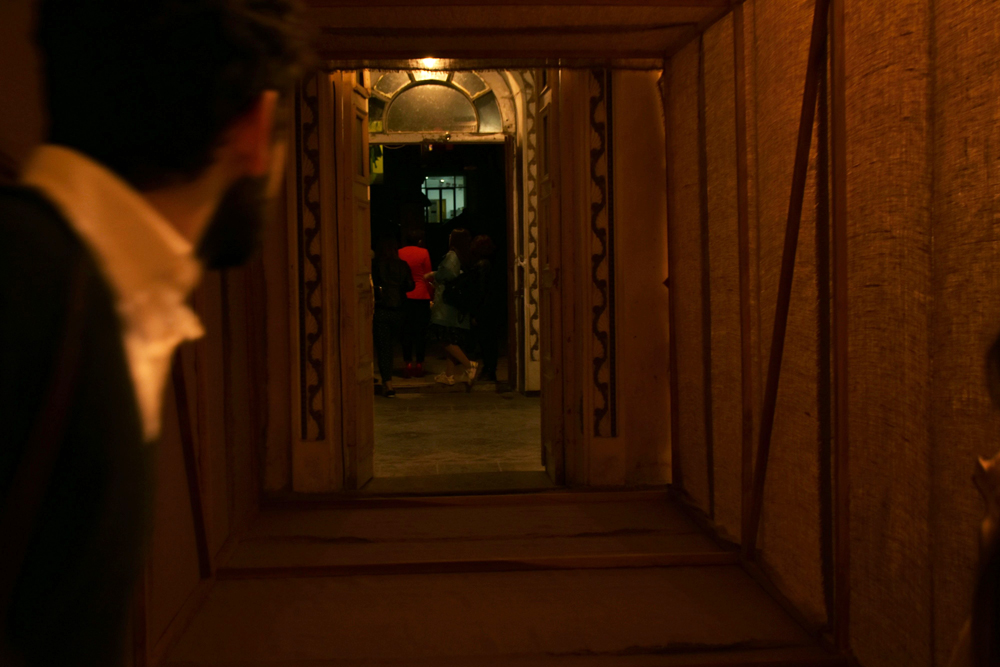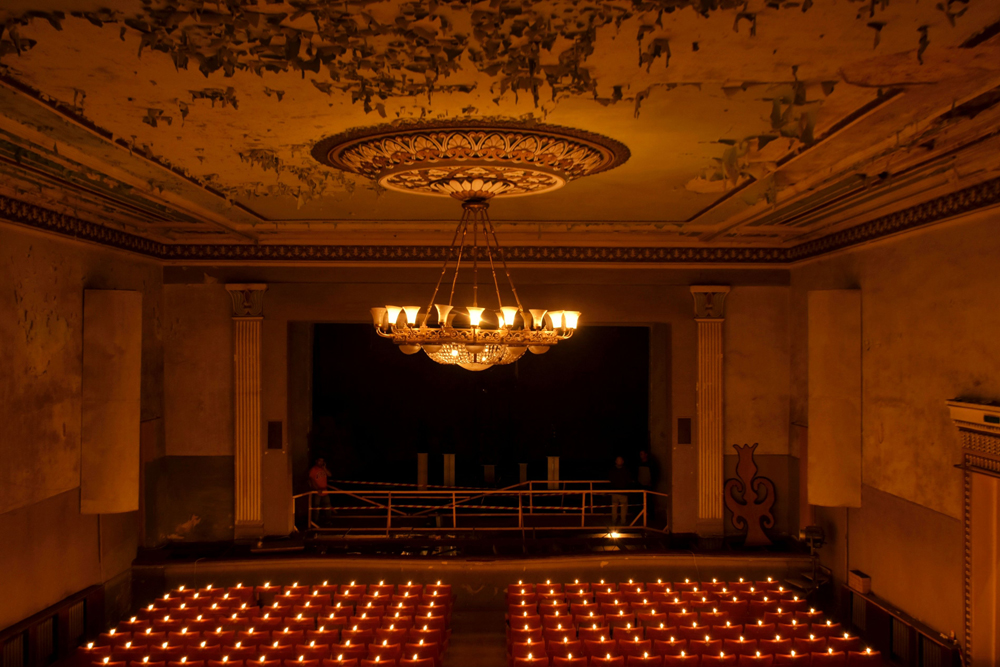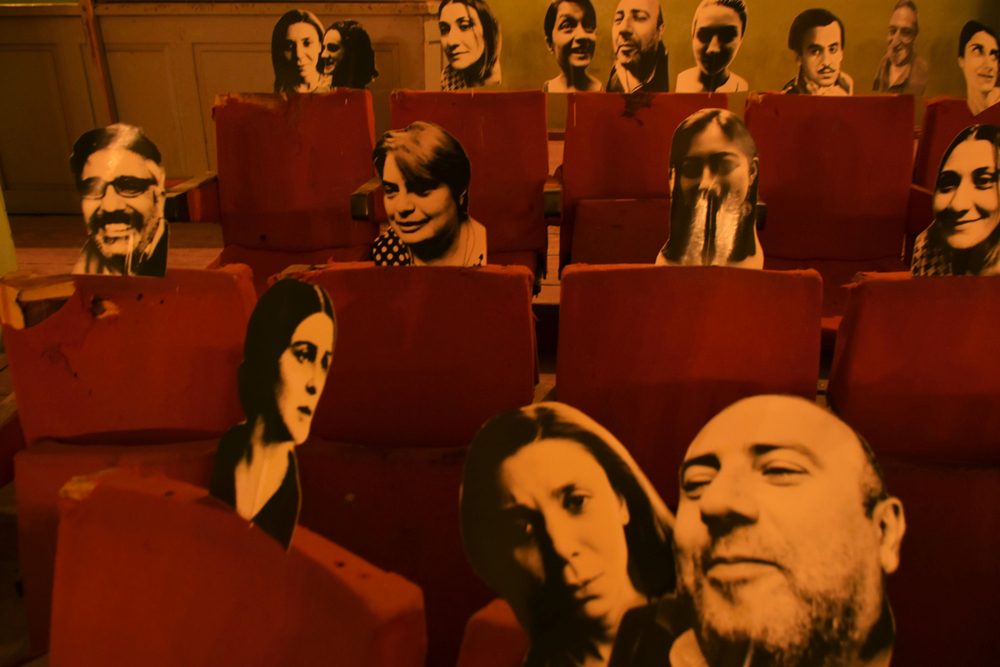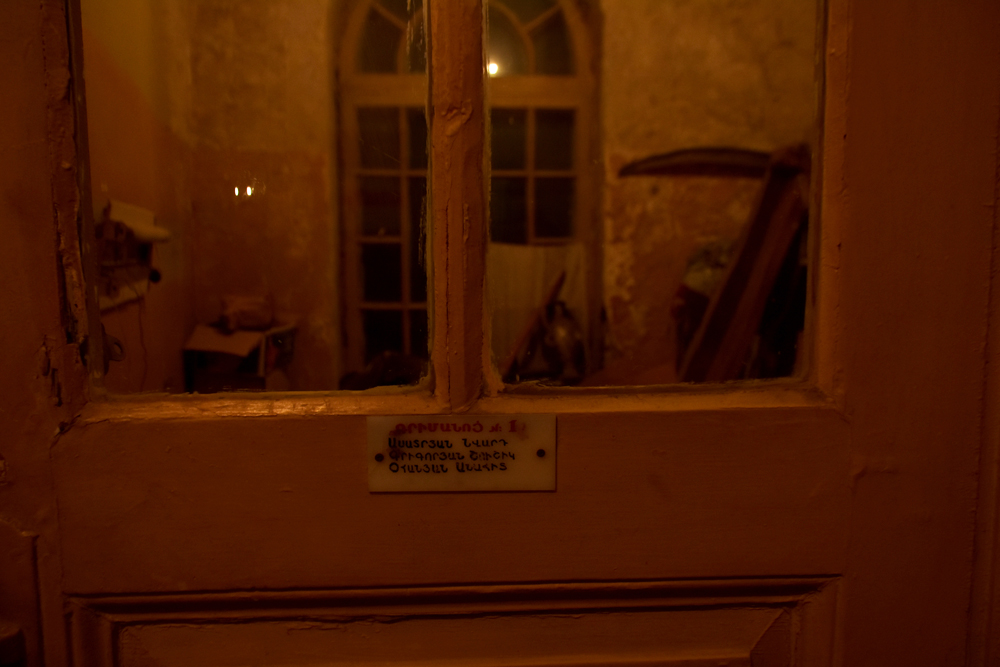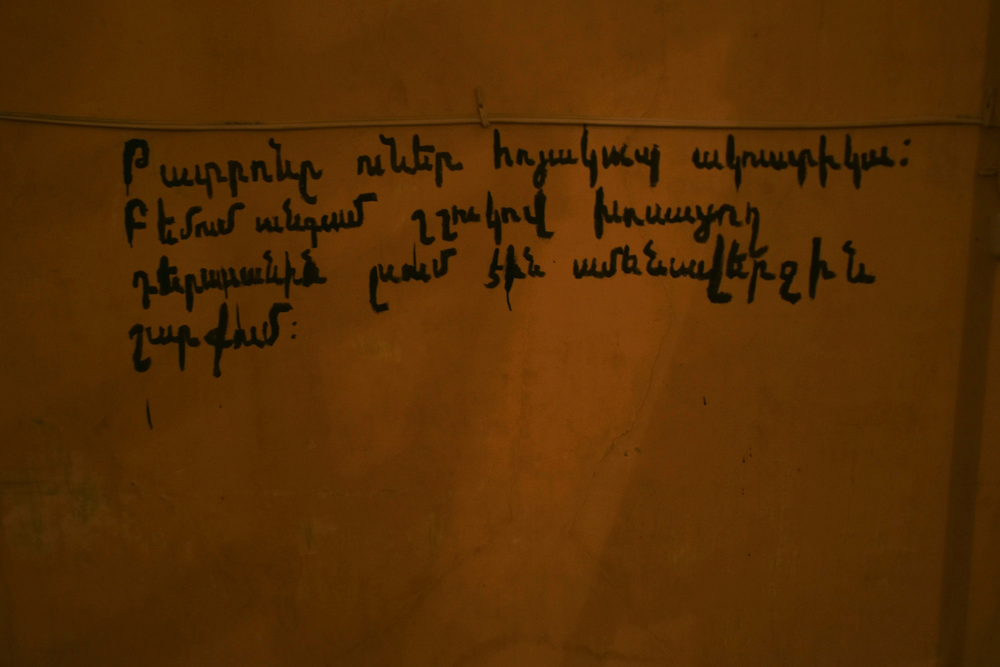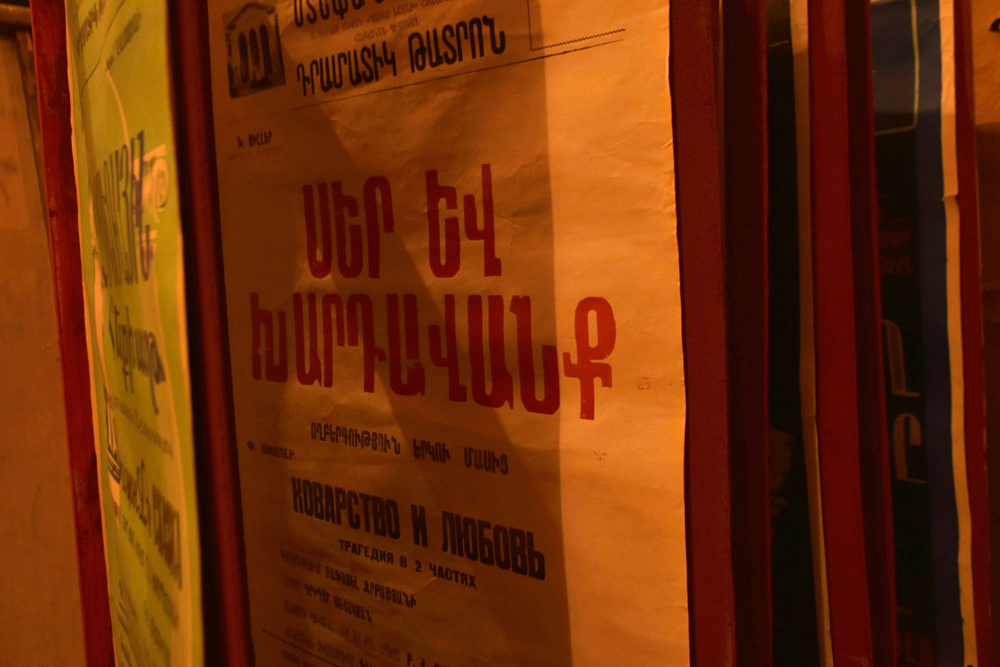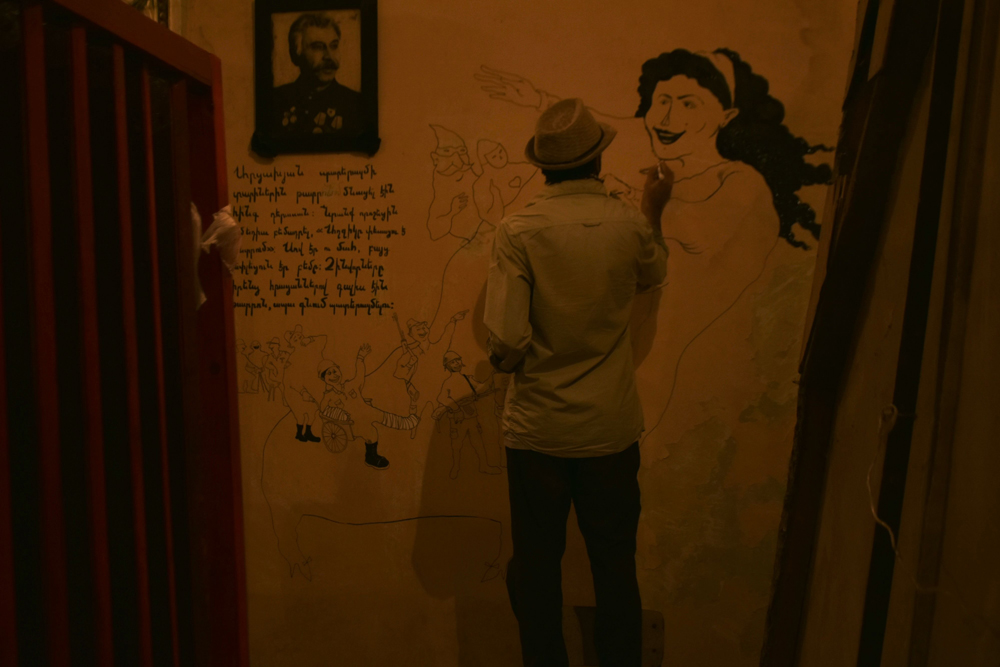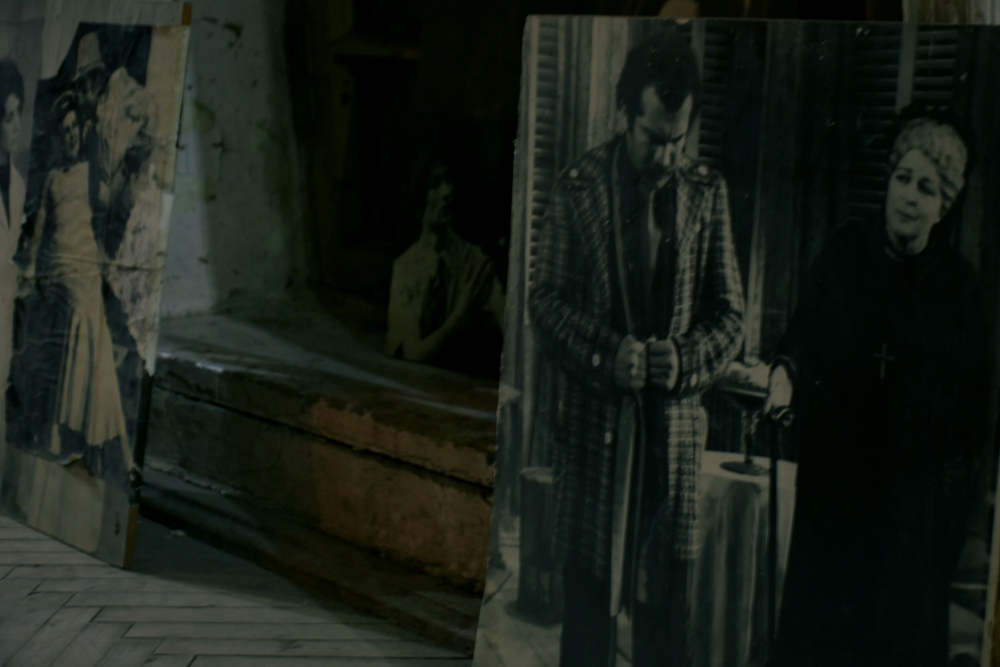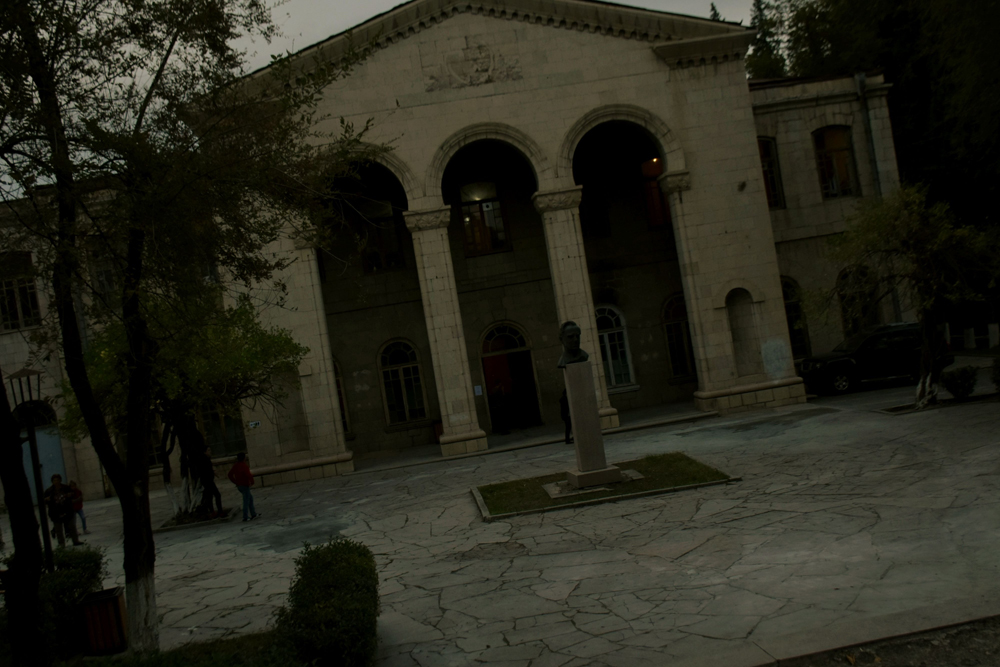 If you found a typo you can notify us by selecting the text area and pressing CTRL+Enter