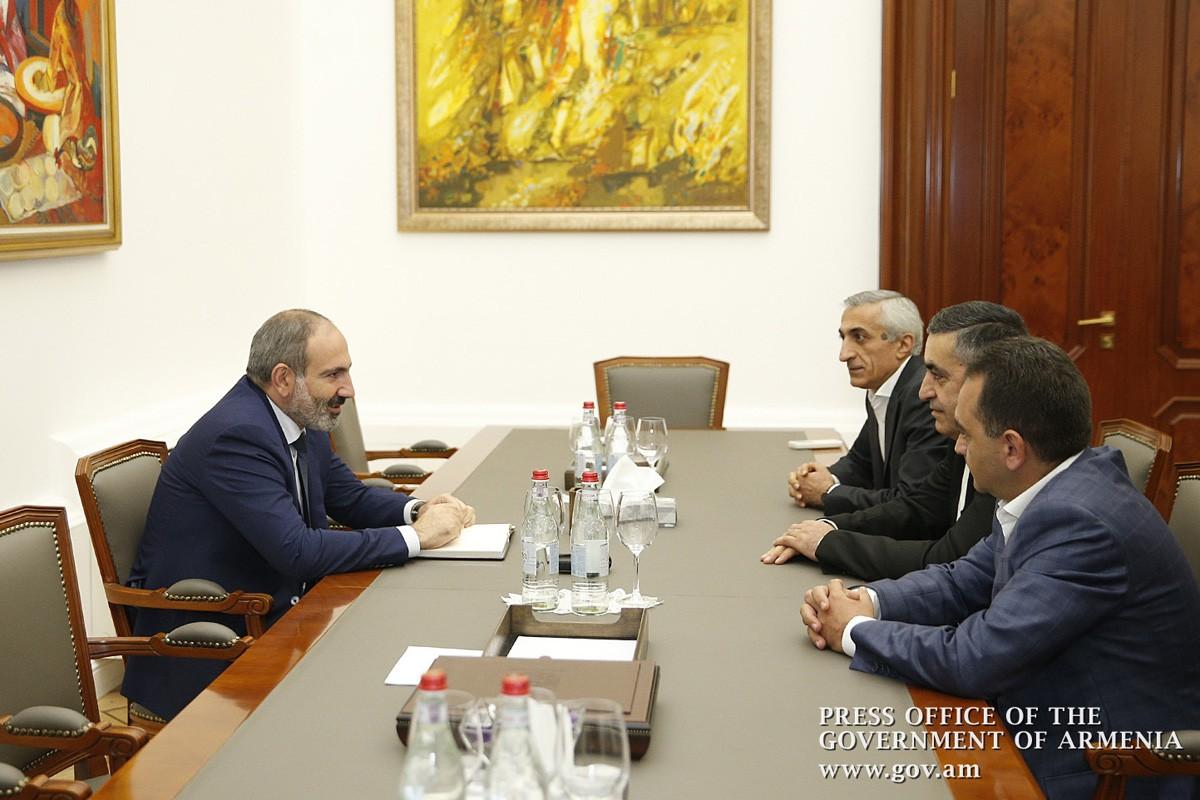 Pashinyan Meets with ARF Reps: Nothing Concrete About Resolving Domestic Political Impasse
Armenian Prime Minister Nikol Pashinyan sat down today with representatives of the ARF to discuss the ongoing political impasse regarding holding a new round of parliamentary elections.
While, according to a government press release, the two sides agreed that negotiations to resolve the issue need to be held in an environment of mutual respect and in the best interests of the country, the ARF reiterated that its position on the elections remains unchanged, namely that elections be held next year, in May or June, and not this December, the position held by the Pashinyan government.
"Negotiations have reached a new phase, and I am thankful for the opportunity. I place great importance on this dialog, and I want to say that I highly appreciate the role and actions of the ARF in our current political life," Pashinyan is reported to have said, adding that his government was ready to work to see that political developments continue to evolve in such a cooperative fashion.
Pashinyan said he was sure the ARF shared this outlook, despite the fact disagreements are bound to exist in any democratic country.
Armen Rustamyan, who heads the ARF parliamentary faction, said that while his party had its own positions regarding the domestic and external challenges facing Armenia, the ARF is ready to cooperate with the government in the interest of the country and the state.
"From the start, we have greatly valued these new developments, the revolution, that have taken place in Armenia. We truly believe that a revolution has stages that we must pass. For us, the stage of rejection, which assumes that all the mistakes and inadequacies of the past must be rejected, is also very important. It is necessary to regroup and move to a stage of quick development. You can always count on our full support at that point," Rustamyan told Pashinyan.
Yesterday, Pashinyan's press spokesman told reporters that the prime minister would announce his resignation today to set into motion the dissolution of the legislature and holding new parliamentary elections.
Earlier today, during a government cabinet session, Pashinyan said he would make an important statement on the matter later today.
Also attending today's meeting with Pashinyan were ARF MP Spartak Seyranyan and ARF Supreme Body rep Arsen Hambardzumyan.
If you found a typo you can notify us by selecting the text area and pressing CTRL+Enter