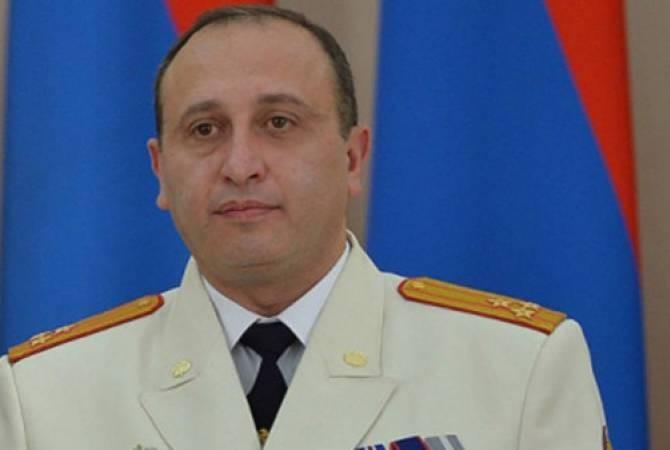 March 1, 2008 Investigation: Former Chief Investigator Charged with Falsifying Evidence
As part of its investigation into the mass public protests of March 1-2, 2008 in Yerevan during which ten people were killed, Armenia's Special Investigative Service (SIS) reported today that former chief investigator of March 1 Vahagn Harutyunyan had been charged with falsification of evidence.
During the preliminary investigation on the mentioned criminal case, V.H. found out that on March 1-2, 2008, during the clashes between the demonstrators and the police, various units of the Armenian Armed Forces took active part and applied firearms. Instead of disclosing the circumstances of the murders of individuals, V.H. abused his official powers, cooperating with some investigators and other police officers, including expert A.H., to falsify the evidence.
Particularly, in the course of the forensic expert examination, in order to conceal the true circumstances of the participation of the RA Armed Forces, V.H. organized the replacement of actually confiscated 1,000 bullets with those shot by his order by a unit of Police Forces.
Judicial expert A.H. fixed it in an obviously false conclusion of 29 December 2008, which, as a false proof, was attached to the materials of the criminal case on 30 December 2008 and put into circulation.
Then V. H. personally, as well as other investigators under his supervision, accepting the substitute bullets as falsified evidence and the false conclusion of the expert, continued the preliminary investigation of the criminal case until November 17, 2011, trying to conceal the participation of various units of the Armenian Armed Forces and use of firearms by the officers of those subdivisions.
V.H. has been involved as a defendant in the criminal case for falsifying evidences. A. H. has been involved in the criminal case for assistance in falsifying evidences.
The two are currently wanted. The investigator of the Armenian Special Investigative Service has filed a motion to the court to choose their arrest as a preventive measure.
The investigation is ongoing.