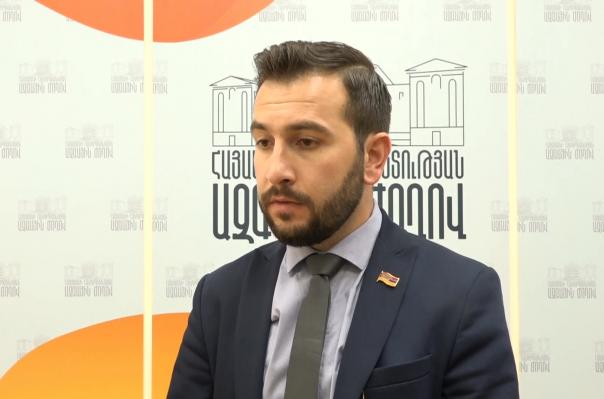 Yelk Alliance MP Hayk Konjoryan Quits Bright Armenia Party
Yelk Alliance MP Hayk Konjoryan wrote a post on Facebook today, saying that he is leaving Bright Armenia Party. He says it's due to the difference in approaches about the future of the party.
"I believe that the revolution in Armenia is the main chance of our bright future.
I know the ghost of the past is still wandering in Armenia. I am convinced that in the battle of the future and in the past we must stand for the revolution directly, shoulder to shoulder. Therefore, in these difficult times for Armenia, I express my direct and unconditional support to Nikol Pashinyan and the revolution and I will carry out my political activities together with the revolution team, since the ship of our state is out in the sea, full of storms and pirates, and we need to keep its sail firm, so that the ship reaches the shore of our dreams," writes Konjoryan.