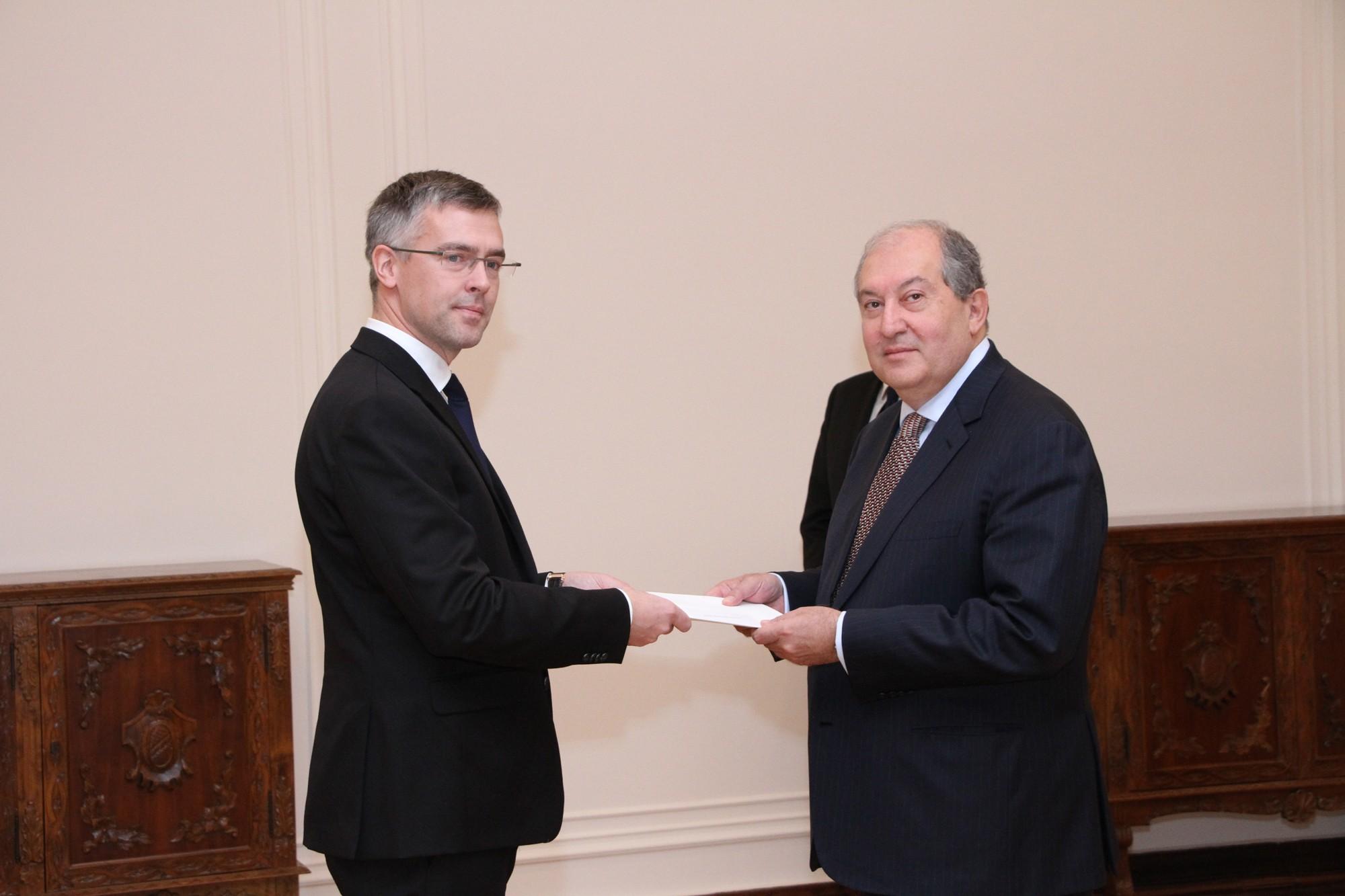 Swedish Ambassador to Armenia Presents Credentials
Ulrich Tidestrom, Sweden's newly appointed Ambassador to Armenia, today presented his credentials to Armenian President Armen Sarkissian.
Tidestrom, whose official residence is Tbilisi, stressed that the two peoples enjoy close friendly relations and praised the Swedish-Armenian community's role in forging ties between Yerevan and Stockholm.
Ambassador Tidestrom, according to an Armenian government press release, conveyed greetings from Swedish King Carl XVI Gustaf.