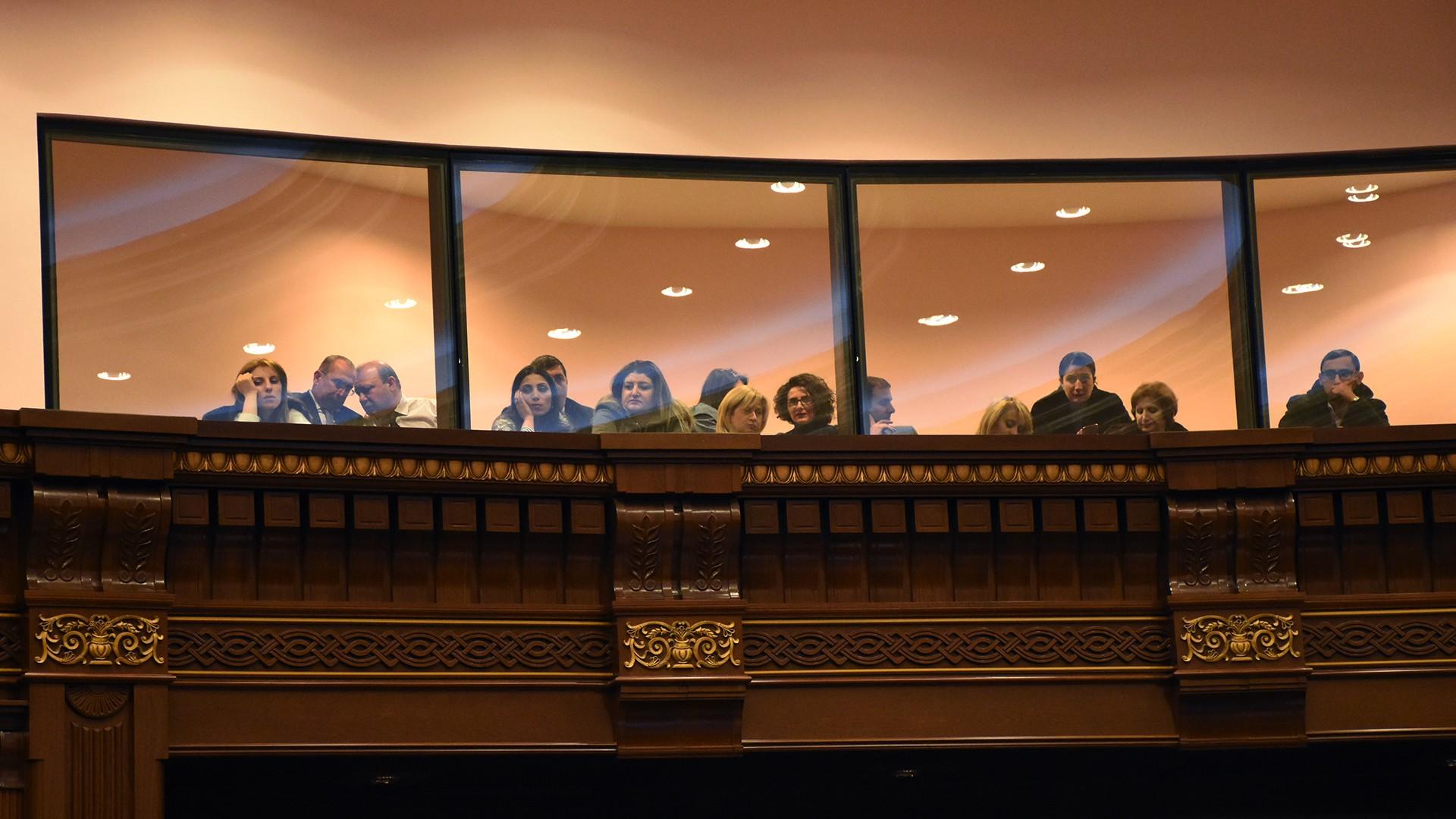 Journalists Vie for Seats in Armenia's New Parliament: What's the Motivation?
Upcoming snap parliamentary elections, scheduled for December 9 in Armenia, will be different from previous ones. One of the distinctive features this time is the abundance of journalists in the electoral candidate lists.
The My Step Alliance, headed by ex-journalist and editor Nikol Pashinyan, is leading in that sense, having at least ten journalists in the national list. Some of them are past and current reporters of the Haykakan Zhamanak newspaper, founded by Pashinyan. Others have actively participated in the Velvet Revolution and now want to institutionalize their role.
When asked why they want to enter the political arena, they list different reasons, mostly concentrating on the possibility to solve issues apart from speaking up about them.
Independent journalist Tehmineh Yenokyan, a candidate from newly formed Citizen's Decision Social-Democratic Party, says she decided to try her hand in politics to solve environmental, mining-related issues, particularly connected with the Amulsar and Teghout mines. Yenokyan is running as a candidate in Armenia's Vayots Dzor and Syunik Provinces, considered to be Armenian mining centers faced with many environmental issues.
As the law permits staying non-partisan while running for a particular party or alliance, most of journalists haven't enrolled in any party while they appear in the lists.
However, former journalist of RFE/RL Sisak Gabrielyan chose to quit his job and become a member of the Civil Contract Party. Gabrielyan is sure that having good journalists in their lists is an honor for any political force.
Gayaneh Abrahamyan, the founder of the "Article 3" club and the head of the Equal Rights NGO, nominated by the My Step Alliance, says that she feels a certain responsibility for the institutionalization of revolutionary values ​​in the new political reality. Gayaneh stresses the importance of the institutional memory possessed by experienced journalists. She says that this memory will help to prevent the repetition of the previous authorities' mistakes.
The former editor-in-chief of the Past newspaper, Varuzhan Babajanyan, is listed in the Prosperous Armenia Party list. Being an MP candidate is nothing new for him: it's his third attempt. He believes that political forces have to use educated and famous journalists, since, in general, it's difficult to find qualified personnel now in Armenia.
Editor-in-Chief of Armeniaon.com Alina Ordyan is running for the We Alliance. She claims that journalists are more aware of politics than anyone else.
Former journalist of Gala TV Hermine Mkrtchyan is running for the Sasna Dzrer Party. She also believes that becoming an MP will permit her to solve issues apart from covering them. Running in Shirak Province, she's particularly interested in solving the homeless problem.
Article 22 of Armenian Electoral Code, as amended in 2011, prohibits employees of radio and television companies and persons having an employment contract or a contract on provision of paid service with radio and TV companies,who are registered as candidates, to cover elections or to anchor radio/TV programs.
This restriction doesn't cover the print or online media.
However, most of those we've interviewed have stopped their media work in the run-up to December 9, either on a temporary basis, or because they realize that there is no way back, even if they're not elected.
Gayaneh Abrahamyan notes that journalistic impartiality is a crucial principle and one of the keys of the profession. She says that not following this principle would mean disrespecting not only the profession, but also herself as journalist.
If you found a typo you can notify us by selecting the text area and pressing CTRL+Enter