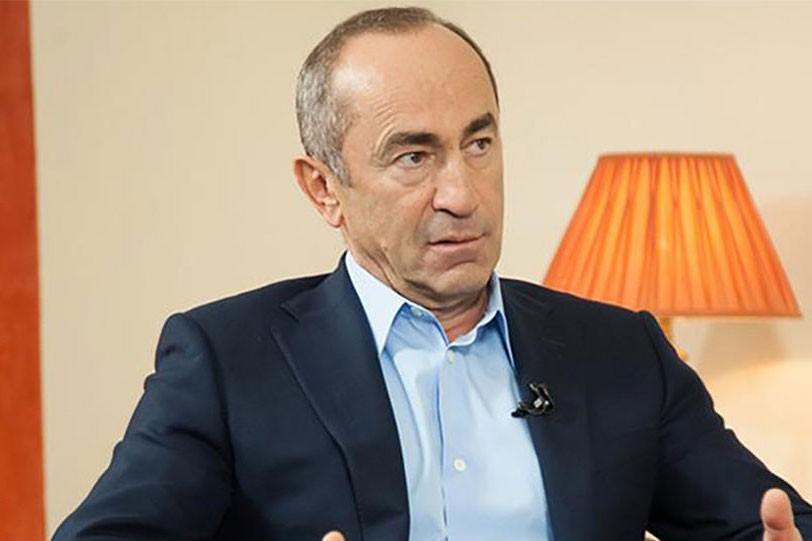 Robert Kocharyan Lambastes Court Decision to Detain Him: Calls it a "Political Vendetta"
Ex-Armenian President Robert Kocharyan has described today's Court of Appeals' ruling to detain him on charges of usurping state power in March 2008 as a "politically motivated decision" forced by the current Armenian government.
Kocharyan, in a written statement, calls the court's decision a "vendetta" against him and his family.
Signing the statement as the "First President of the NKR" and the "Second President of the Republic of Armenia", Kocharyan says he will be proven innocent and that those responsible for mounting this attack against him will be prosecuted to the full extent of the law.
"I am fully prepared to continue the political struggle in jail. The authorities and their sponsors should not delight in empty dreams of breaking my will. I am used to tough times, and what's happening today is just another one. It's another episode of my life in which I must struggle in the name of freedom and dignity," writes Kocharyan.
If you found a typo you can notify us by selecting the text area and pressing CTRL+Enter