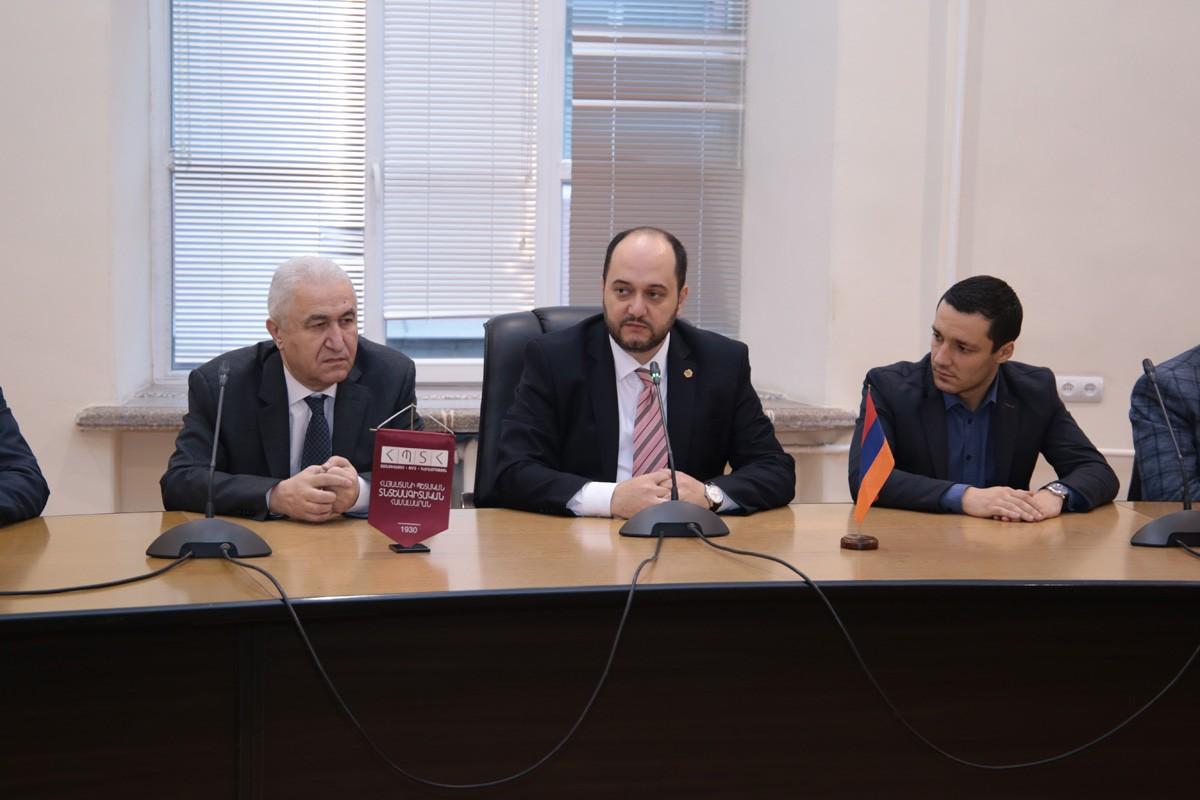 Armenian State University of Economics Rector Resigns
Koryun Atoyan has resigned as rector of Armenia's State University of Economics.
Acting Armenian Minister of Education and Science Arayik Harutyunyan announced the news at a meeting today of the university's rectorate.
Atoyan, a member of the former ruling Republican Part of Armenia, was elected ASUE rector on April 26, 2011.
Ruben Hayrapetyan, an economical sciences professor at the university, has been appointed acting rector.
Top photo (from left): Koryun Atoyan, Arayik Harutyunyan, Ruben Hayrapetyan