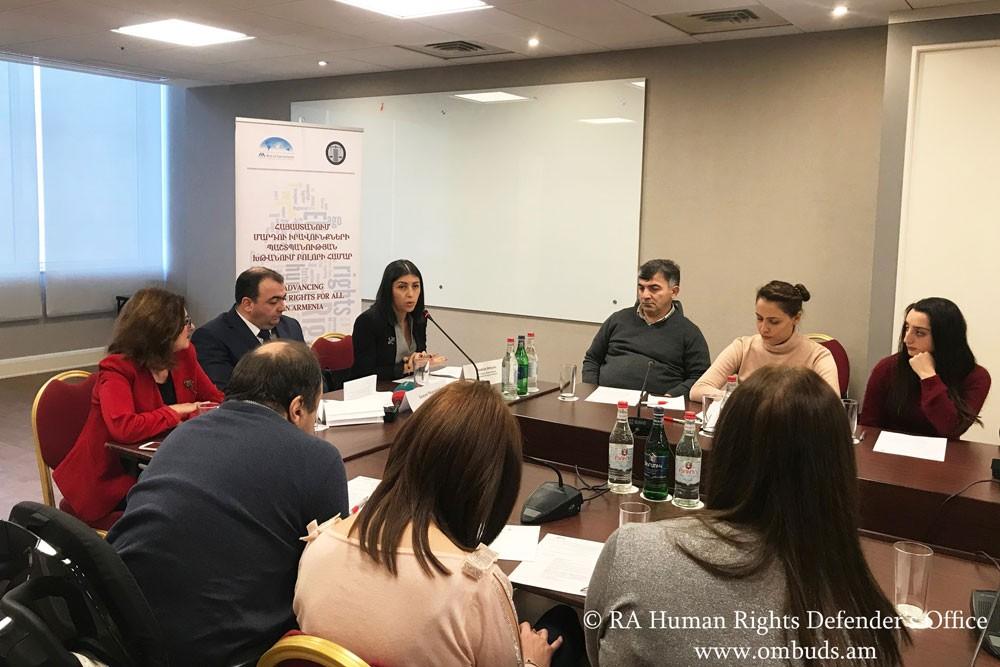 Specialists and Media Reps Discuss Challenges Facing Voters with Disabilities
Staffers from Armenia's Human Rights Defender's (HRD) Office joined media reps and sector specialists to discuss the challenges faced by disabled voters in the country.
Opening remarks at the discussion, a part of the "Advancing Human Rights for All in Armenia", were made by Artyom Sedrakyan, Head of Department General for Protection of Rights in Criminal Justice and Armed Forces of the Human Rights Defender's Office, and Hasmik Hakobyan from the Armenian Bar Association's Rule of Law Initiative in the U.S.
Tatevik Tokhyan, the HRD's Department Head for the Protection of Civil, Social-Economical and Cultural Rights, said that her office had received more than twenty calls this year complaining about the inaccessibility of polling stations. This is four times more calls than received in 2017.
"We received calls complaining that the polling stations were located on the second floor or down in the basement, or that the furnishings inside were inaccessible," Tokhyan said.
Those attending the discussion promised to take steps to rectify the matter.