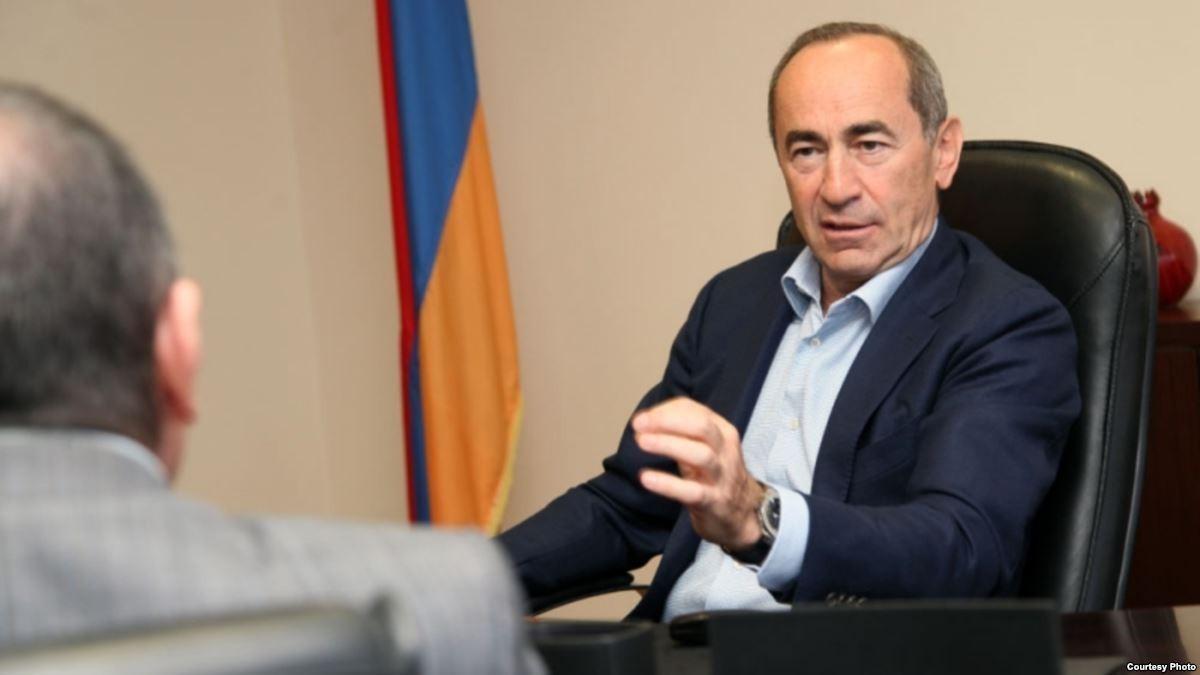 Ex-President Kocharyan's Lawyers File Motion to Overturn December 7 Arrest Ruling
Lawyers for ex-Armenian President Robert Kocharyan want to overturn a December 7 Court of Appeals ruling to arrest Kocharyan on charges of usurping state power in March 2008.
Kocharyan's lawyers yesterday filed a 107-page appeal with Armenia's Court of Cassation, arguing that the December 7 decision contradicts an August 13 ruling, also by the Court of Appeals, that found that the ex-president cannot be prosecuted for the March 1, 2008 post-election violence in Yerevan that killed ten because he enjoys presidential immunity.
Lawyers say theDecember 7 ruling violates Kocharyan's right to a fair trial.
Kocharyan has described the December 7 Court of Appeals' ruling a "politically motivated decision" forced by the current Armenian government and a "vendetta" against him and his family.
Kontsern Dialog, the law firm defending Kocharyan, says it might seek bail for its client.