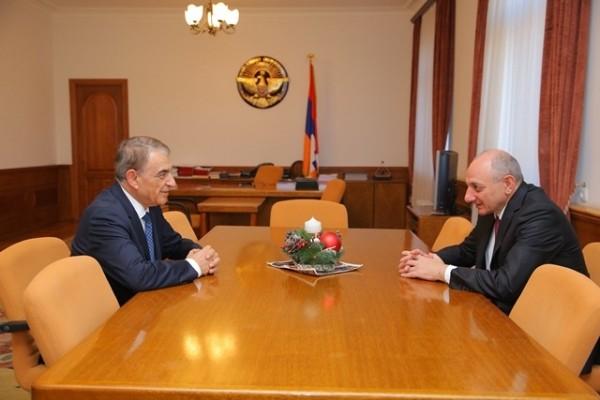 Artsakh President Awards Armenian Parliament Speaker Mesrop Mashtots Medal
At a meeting today in Stepanakert, Artsakh President Bako Sahakyan thanked Armenian National Assembly President Ara Babloyan for paying special attention to the issues facing Artsakh and for working towards strengthening the links between the two Armenian republics.
For his efforts, President Sahakyan awarded Babloyan the Mesrop Mashtots medal.
Also attending the meeting were Artsakh National Assembly President Ashot Ghulyan and Artsakh State Minister Grigory Martirosyan.