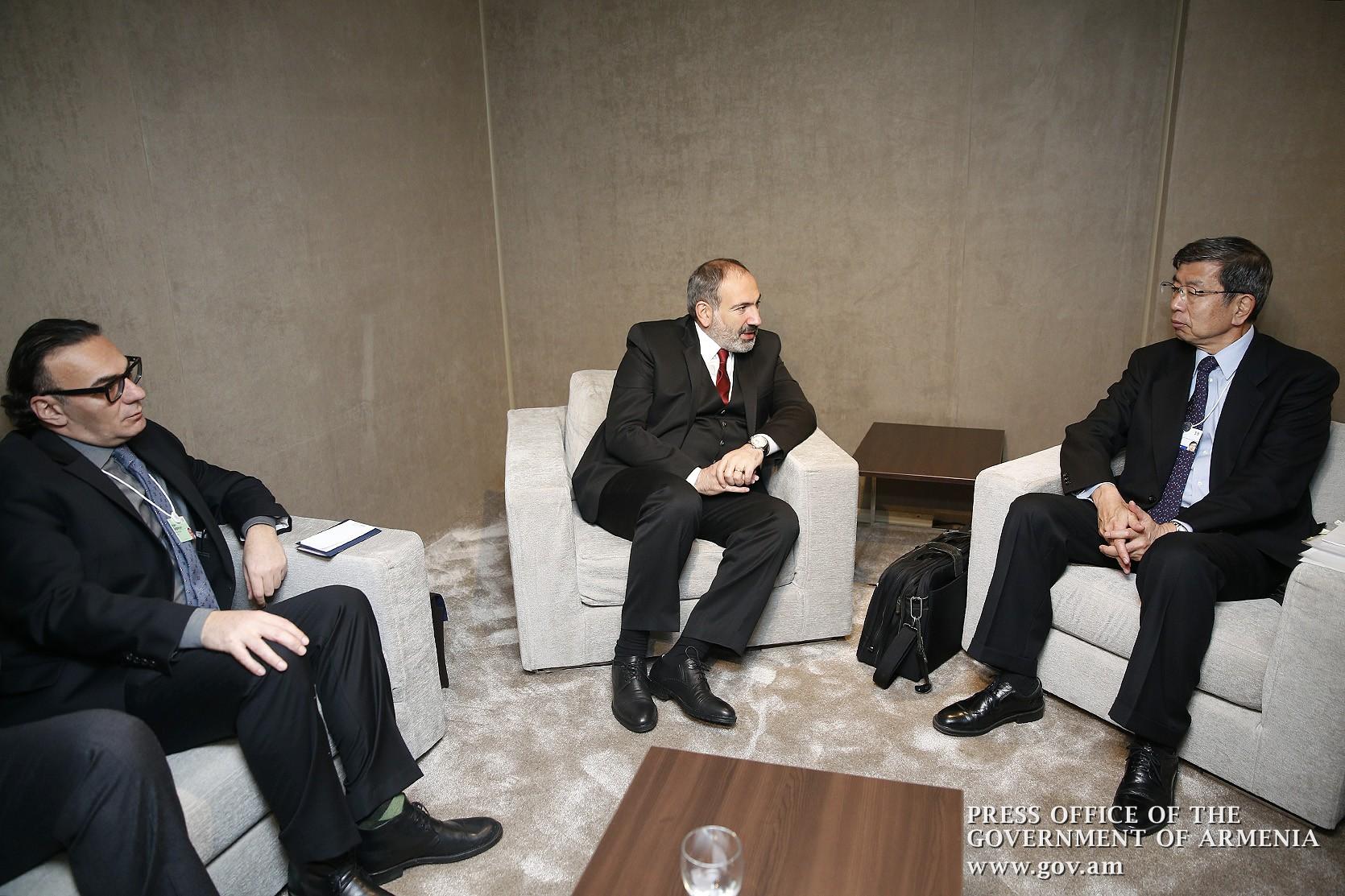 Armenian PM and Asian Development Bank President Discuss Greater Cooperation
Armenian Prime Minister Nikol Pashinyan today met with Asian Development Bank (ADB) President Takehiko Nakao on the sidelines of the 2019 World Economic Forum in Davos, Switzerland.
The two, according to an Armenian government press release, discussed ADB projects in Armenia, including construction of roads and in particular, the construction of the North-South Highway, infrastructure development, and seismic safety.
"Hailing the close ties of cooperation between the Armenian government and the ADB, Pashinyan provided details of those positive developments taking place in Armenia's economy. The head of the Armenian government underscored that his government is firmly determined to implement drastic reforms and carry out an economic revolution in our country," the press release reads.
The sides also discussed issues related to ADB-supported projects for the development of small and medium-sized businesses in Armenia. Nakao said that the ADB is prepared to discuss the means of implementing ever larger projects, covering new spheres, with the Armenian government.