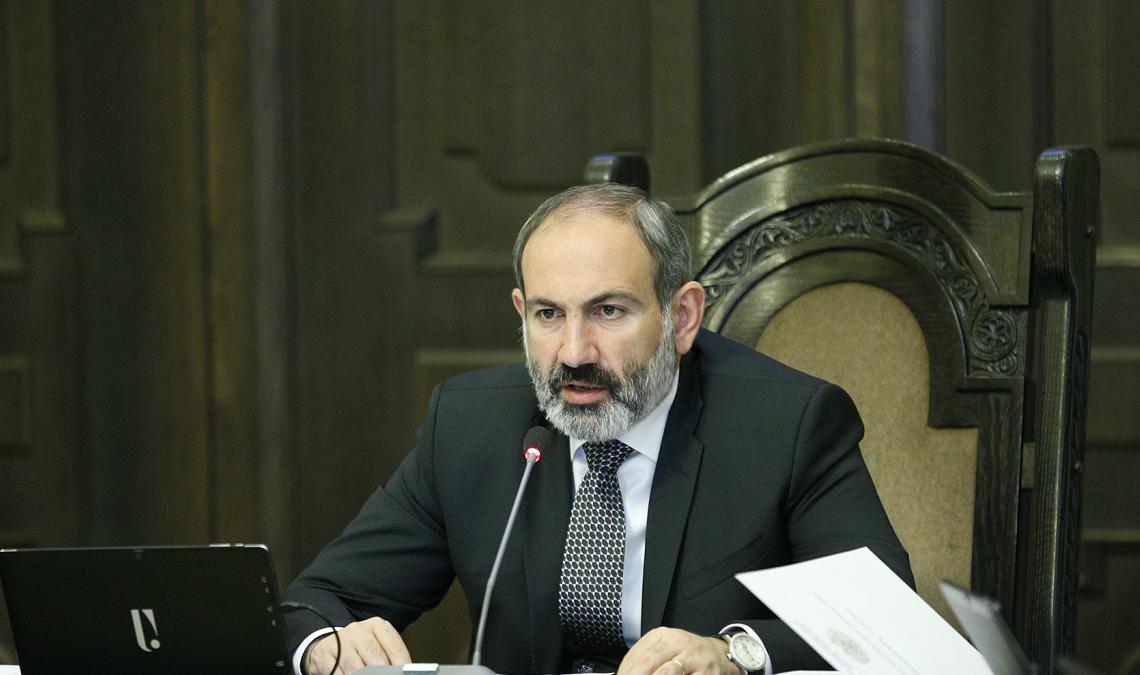 Pashinyan Counters Criticism of Civil Service Bonuses: "It only works out to 50,000 drams additional per month"
Armenian Prime Minister Nikol Pashinyan, in a Facebook video posted today, argues that criticism directed toward his government regarding recent revelations of large financial bonuses being issued by certain provincial governors and the Yerevan mayor is unfounded.
Over the past few days, the press and social internet outlets in Armenia have been full of stories about how Ararat Provincial Governor Garik Sargsyan and two others received year-end bonuses roughly equivalent to their monthly salaries.
Hetq broke the story that Ararat Provincial Governor Garik Sargsyan received the largest payment – 690,000 drams (US$ 1,420). His senior aides also received more than they earn monthly.
In his video post, Pashinyan claims that the bonuses should be considered part of wages. He adds that when he assumed the post of prime minister the tradition of paying bonuses to civil servants every quarter was already established.
"It's nonsensical when I saw MPs criticizing the provincial governors or other government representatives who had issued bonus awards. These MPs don't say that they too received an extra month of wages last December, which has also been a tradition for years," Pashinyan says.
In the video, Pashinyan says that when he was an MP everyone in the parliament received an extra month of wages and that, when he became prime minister, he allowed the practice to continue until the "intractable issue of paying wages" was resolved.
Pashinyan also argued that the extra bonuses were needed to attract qualified professionals to work in the government, claiming that some turned down such jobs because of the relatively low salaries.
The main argument posed by Pashinyan in order to counter critics who say that the bonuses are exorbitant and a misuse of taxpayer money, is that the awards have already been computed as expenditures in the state budget as a component of civil service wages, and thus, some are making a mountain out of a molehill.
"When we divide the bonuses by months, it comes to around an additional 50,000 drams per month in salary. Is this a huge problem? Should we decide to stop paying civil servants? That's not how it works, dear people."
Pashinyan, however, failed to mentionjust how many civil servants are receiving that additional monthly bonus of 50,000 drams ($103).
If you found a typo you can notify us by selecting the text area and pressing CTRL+Enter