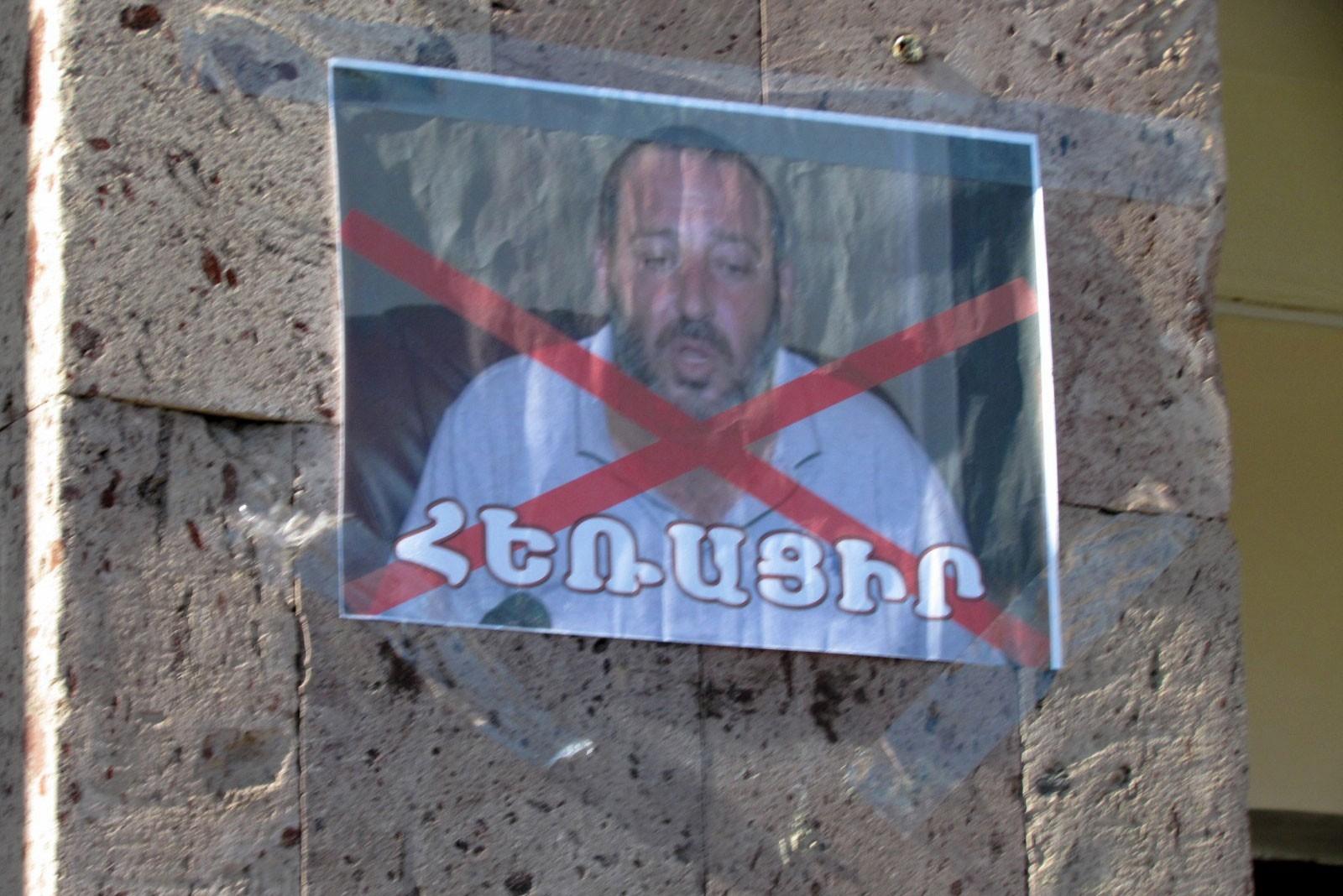 Arshaluys Village Residents Claim Mayor Is Taking Administrative Revenge Against Opponents
As reported earlier, residents of Arshaluys, a village in Armenia's Armavir Province, staged another demonstration today calling for the resignation of their mayor Zarzand Grigoryan.
Village resident Virab Shahbazyan likened the mayor to Msra Melik, a character that appears in the Armenian national epic The Daredevils of Sasoun. In the epic, which chronicles the struggle of Sasoun residents against Arab rule in the 8th to 10th centuries, Msra Melik is the lord of Egypt who exacts an annual tribute from Sasoun.
Shahbazyan told Hetq that the mayor is taking revenge on villagers who signed a protest letter in December, demanding that he resign. 700 signed the letter that was sent to Armenian Prime Minister Nikol Pashinyan.
"The village has split in two. Those supporting the mayor and those opposing him. We all know that villagers in Armenia are in the worst situation of all. The mayor is fining those residents who build hot houses 200,000 drams, arguing they are illegal structures. Come on, what structures are we talking about? They're made of plastic," Grigoryan told Hetq, adding that the mayor has yet to fine those who support him.
Grigoryan, who's been so fined, claims that residents built similar hot houses in the past with no repercussions.
He says the mayor is trying to get his way by exerting administrative pressure on dissenting residents, and that such tactics surfaced in the spring of last year during the Pashinyan's "velvet revolution".
Sayad, another Arshaluys resident, claimed that the mayor has refused to grant him a letter so that he can receive a monthly stipend for his three children.
Resident Hrachik Hovsepyan told Hetq that when the village municipality handed out free school bags to first graders last September, his grandson wasn't given one because family members have voiced their displeasure about the mayor.
Other residents claimed that the mayor hasn't appraised the hail damage suffered by those farmers who signed the petition.
MP Taguhi Ghazaryan, who was present at this morning's demonstration, telephoned the mayor in an attempt to calm tensions and find an amicable solution.
Ghazaryan told Hetq she suggested that the mayor meet with protest organizers.
Hetq tried to contact Mayor Grigoryan for his side of the story. He never showed up at the village municipal office and never answered numerous phone calls.