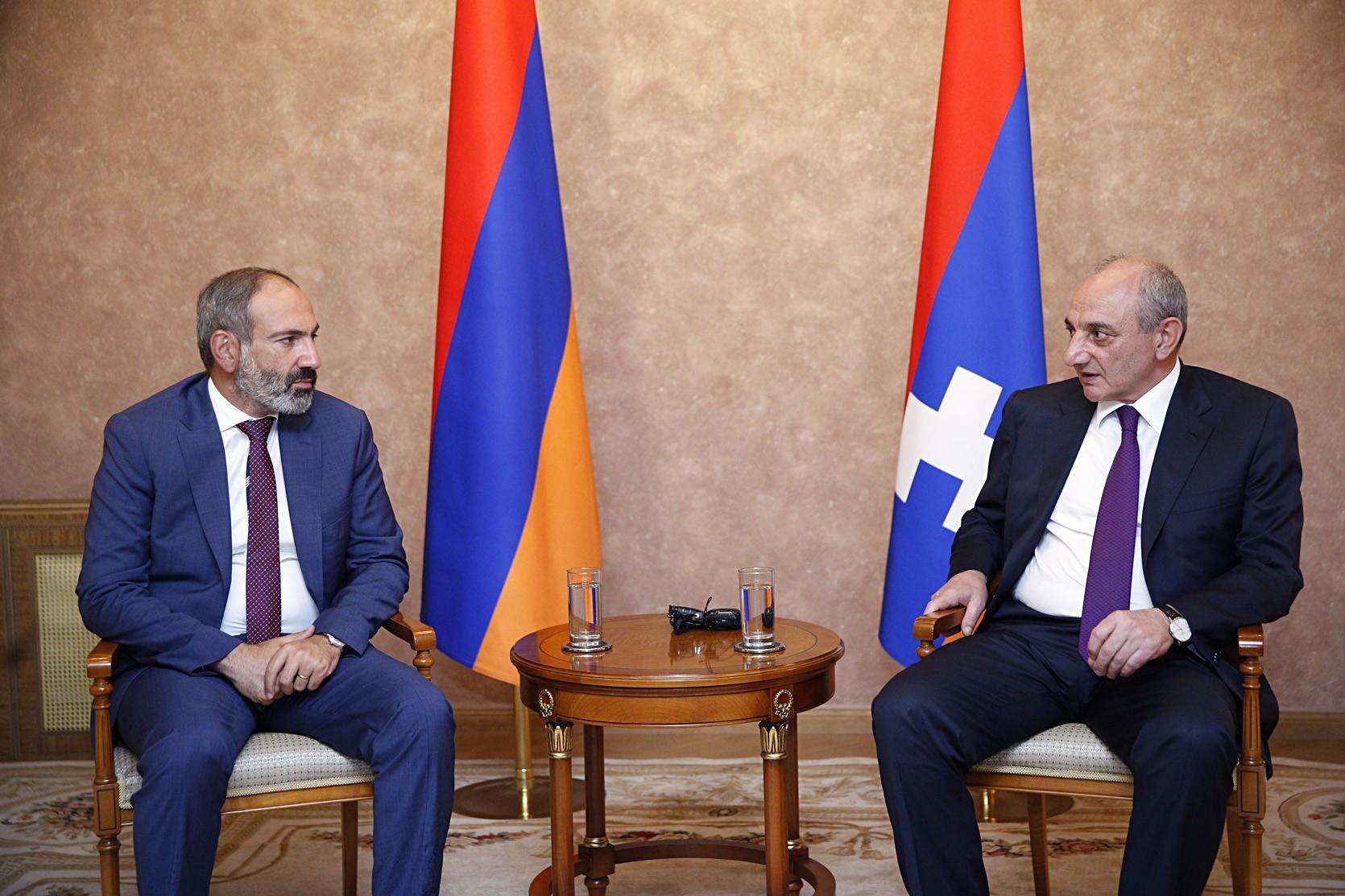 Government's Program: Artsakh Must Sit at Negotiating Table; Nothing About Normalizing Relations with Turkey
In his government's 60 page "program" Armenian Prime Minister Nikol Pashinyan states that Mountainous Karabakh, as a main party to the conflict, must be included and have a decisive voice in all settlement talks.
The "program", which summarizes the government's objectives and policy guidelines for the future, must be approved by the National Assembly. Only three of the sixty pages are devoted to foreign policy.
The government reiterates that Armenia will stick to the OSCE Minsk Group format and seek an exclusively peaceful solution to the conflict.
The program specifies the future status and current security of Artsakh as its prime concerns and regards the right of peoples to legal equality and self-determination as the foundation of any peaceful settlement.
The government says that an environment that fosters peace is the prerequisite for productive negotiations.
As part of its foreign policy, the government will continue to push for international recognition of the 1915 Armenian Genocide.
On the economic front, the government will seek greater direct foreign investment, foster greater tourism to Armenia, and implement policies to increase exports.
The government reiterates that Armenia-Russia relations are based on friendship and equality and that Armenian military cooperation with Moscow is a prime component of Armenia's security grid.
The government says it wants to increase cooperation with the United States in terms of drafting and implementing reforms in Armenia and to spur greater dialog regarding regional stability matters.
The revised Comprehensive and Enhanced Partnership Agreement that Armenia and the European Union signed in 2017 is seen as playing a significant role in terms of fostering reforms designed to improve conditions in Armenia.
According to the program, the executive branch is taking steps to liberalize E.U. entry for Armenian citizens.
Regarding relations with Armenia's immediate neighbors, the program has nothing to say about Turkey, other than the 1915 Genocide reference.
This is in stark contrast to the campaign platform of Nikol Pashinyan's Im Kayl Alliance in the run-up to the December 2018 snap parliamentary election, stating that Armenia is willing to entertain the idea of opening the Armenian-Turkish border, but only on the condition that Turkey withdraws its preconditions regarding third party states.
As for future relations with Georgia and Iran, Armenia's neighbors to the north and south, the government stresses the need to steer clear of being influenced by external geopolitical tendencies.
Pashinyan's government will seek to strengthen cooperation with China, will at the same time continuing its political dialog with NATO.
Top Photo (from left): Armenian PM Nikol Pashinyan, Artsakh President Bako Sahakyan