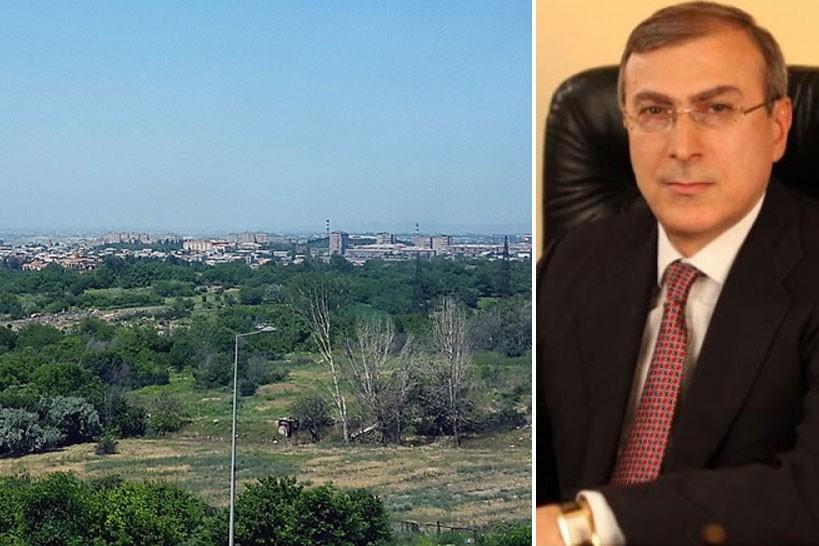 Government Gives Go-Ahead for Amusement Park in Yerevan's Dalma Gardens
Armenia's Ministry of Nature Protection has given the green light for the construction of a family amusement park, estimated to cost US$ 22 million, in Yerevan's Dalma Gardens neighborhood.
Dalma Gardens, once a spacious of garden plots and fruit trees, has largely been taken over by business interests and former government officials who seized the land from individual lessees at way below market rate.
An outfit called Park Group, owned by former MP Garegin Noushikyan, is planning to build the amusement park on 30 hectares of land on Monte Melkonian Avenue, only a few miles from the Tzitzernakaberd Armenian Genocide Memorial.
On January 11, 2018, the government of then Prime Minister Karen Karapetyan approved the leasing of 27.66 hectares to Park Group for 99 years.
Photo: Garegin Nushikyan