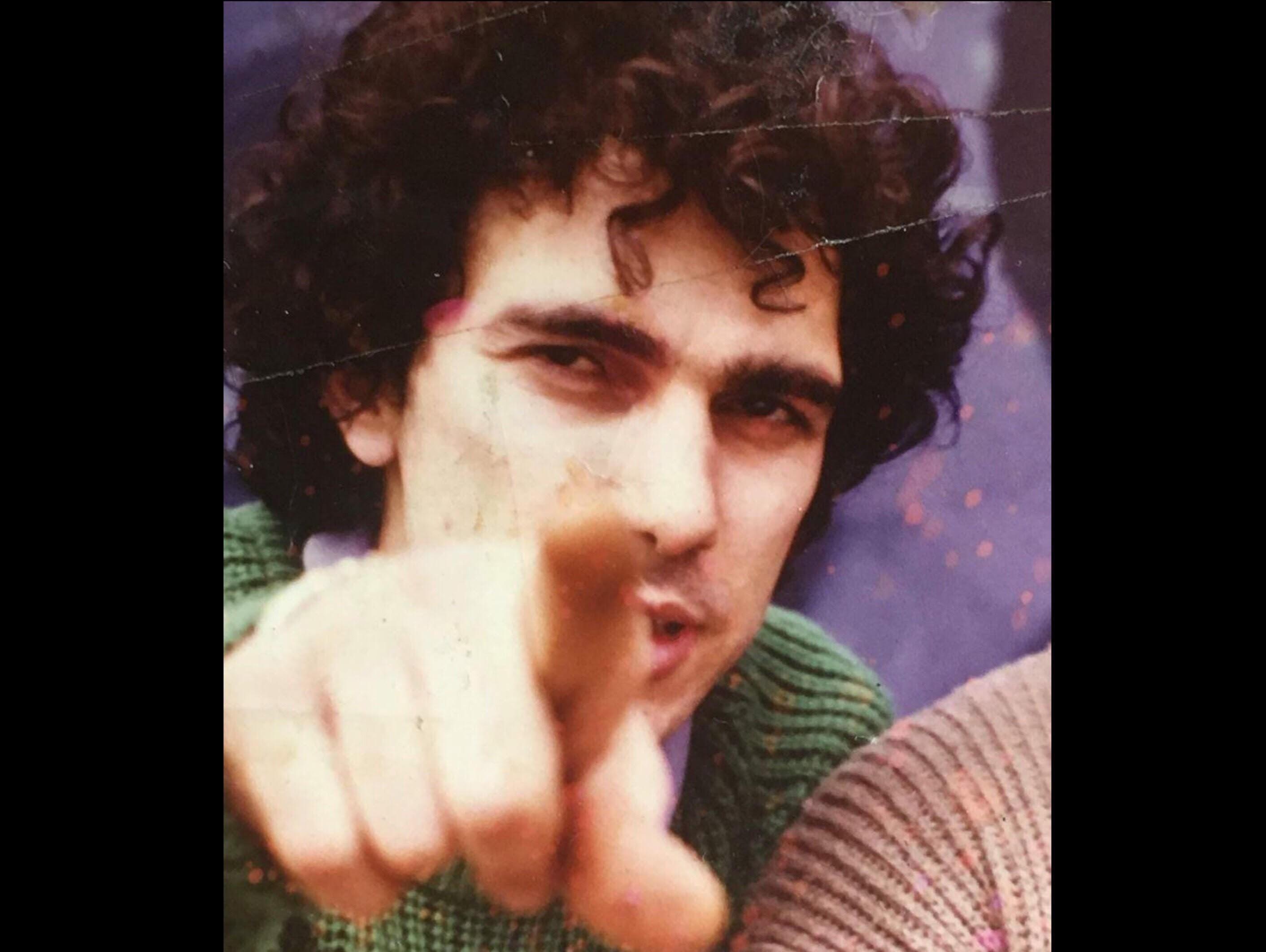 May the Earth of the Motherland Rest Lightly on You, Comrade
Seta Kabranian-Melkonian
When my phone suddenly gets active and the names of old friends pop-up on the screen, I know something unusual has happened. I also know the question. Who? During those slow seconds, I only hope that the pain is bearable. On February 3rd, the call was about Mike Kazandjian.
The news of Mike's death was as surprising and predictable as he was. I've often repeated that he is one of the richest and most interesting character among our comrades. The most striking thing about him has always been his big and open heart.
Mike's path has not been easy. During the Lebanese civil war he bravely participated in the battles on the side of the democratic forces, the forces opposed to tyranny. One of his greatest losses, after his father, was of his best friend--his mentor if you will--Hovhannes Krikorian, who was brutally murdered in the early years of the war. After Mike moved to Yerevan years ago, when he learned that Hovhannes was my non-biological uncle, he asked for his photograph. He had it painted in red and black, along with Che Guevara's image, and hung the two portraits prominently on the wall. Mike well knew what loss meant.
For obvious reasons, we are obliged to speak about our most dedicated freedom fighters only after their death. After being wounded during the Civil War in Lebanon Mike moved to France and became one of the most active members of ASALA. In the 1980s, when Europe was terrified by Armenian armed actions, Mike played a primary and crucial role in the organization and preparation of several military operations. Together with one of ASALA's few female members and another comrade, he went into action, thereby putting his young family in danger.
In the early spring of 1991, after answering a phone call at the Yerevan State University student dormitory, Monte returned to our room with a smile. "It was Mike. He'll be here soon, "he said. I remembered Mike from my childhood as our neighbor's naughty boy Mgo, whom his aunt, Miss Hasmik, brought to school. Mike gathered us kindergarteners around and then threw a handful of caramel candy into the air. We all ran around to collect the candy.
In Yerevan, our reestablished relationship with Mike was always warm. When his wife of the time, Valerie, would call me I would give her a list of front-line needs. Mike himself delivered the bow and arrows (arbalète) that Monte had requested for reconnaissance, to noiselessly infiltrate enemy positions. During the difficult days of the Artsakh war, more than once we waited in the car as Mike delivered tens of thousands of dollars in cash to Vazken Sarkissian to cover military essentials.
In Armenia we mourned together the martyrdom of comrades, and we celebrated the weddings and birthdays of others. Sometimes, Mike and I turned to our Ainjar habits and with childhood nostalgia we shouted the song, "You know how to love, you don't know how to fight, you foolish young man…" But along with loving, Mike knew well how to fight--and how to reconcile erstwhile enemies, too. He opened the doors of his house wide to all of his friends, even to the ones who could not relinquish the malice they had nurtured for many years. It pained him that so much resentment would persist among comrades who, when they were younger, had stood shoulder to shoulder, looking death in the eye. Mike tried to resolve old disputes, even at the cost of being misunderstood.
When I think about Mike two thoughts dominate: here is a man who was ready to help in mid word; and here is a man who hid his suffering behind vitality.
May the earth of the Motherland rest lightly on you, comrade.