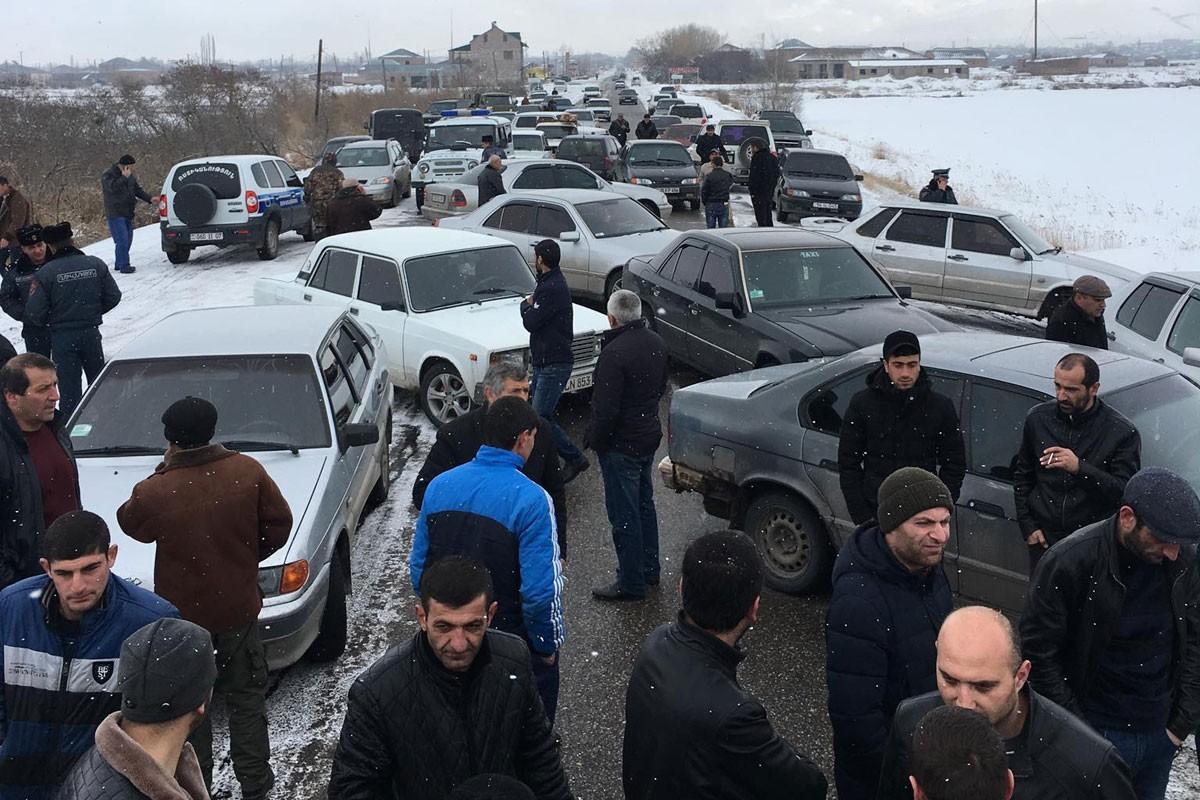 Vardenis Mayoral Candidate and Supporters Block Highway; Accuse Gegharkunik Governor of Election Interference
Gevorg Simonyan, running for mayor of Vardenis, and his supporters today blocked the local highway near the town and called for the resignation of Gegharkunik Provincial Governor Gnel Sanosyan, claiming that he ordered employees of the local hospital not to show up at a campaign stop scheduled for today at the hospital.
A mayor election for Vardenis, in Armenia's Gegharkunik Province, is scheduled for February 17. There are eight candidates for the post.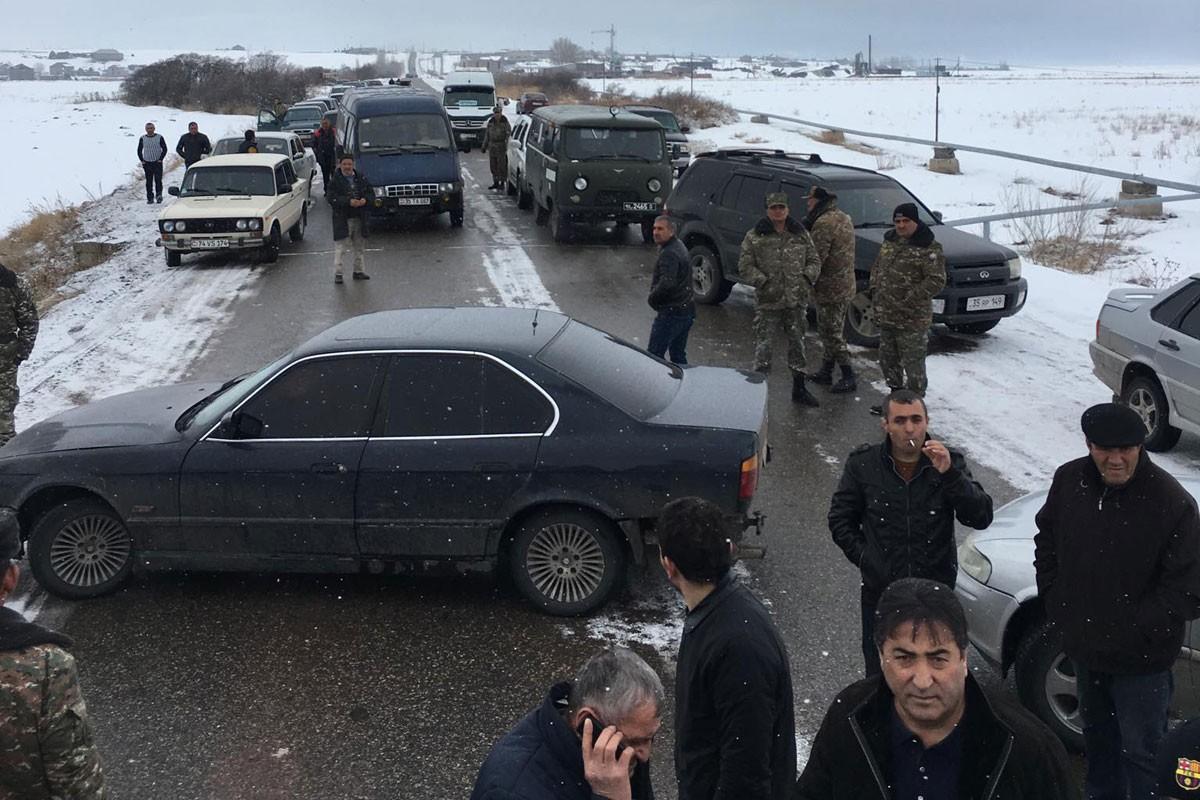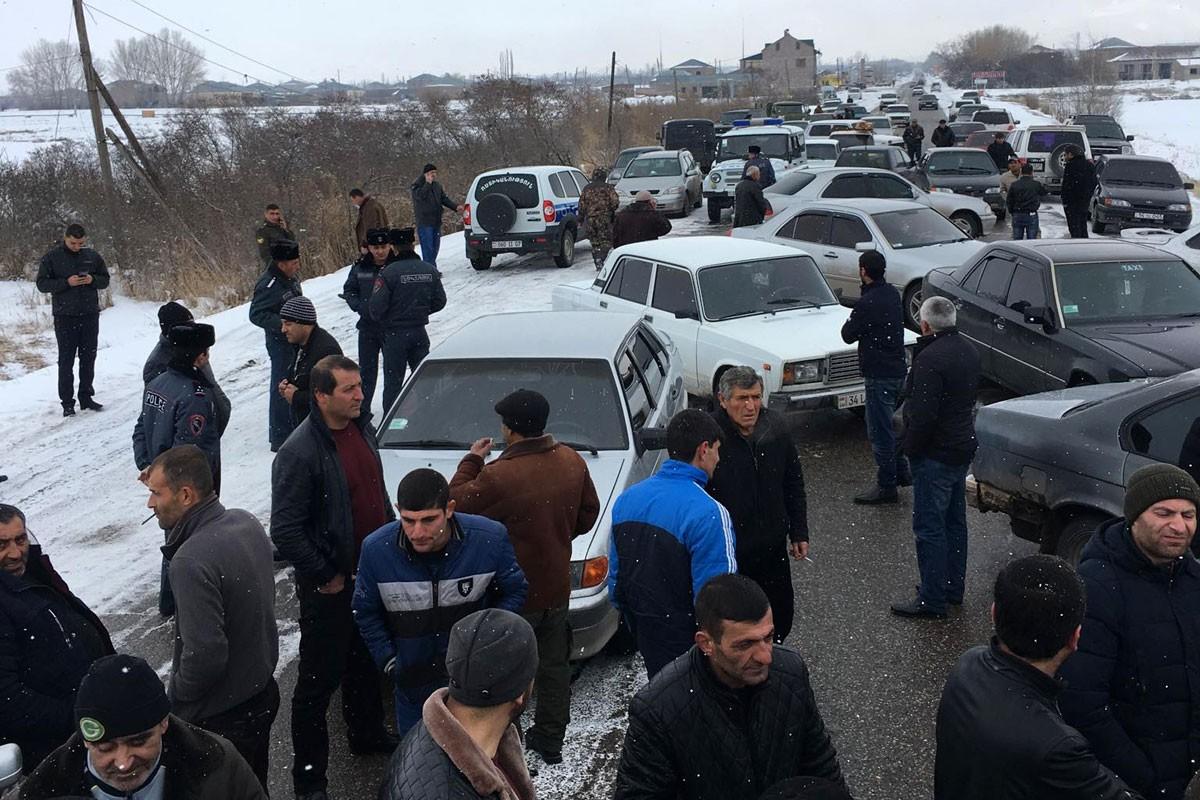 "The road is closed and will not be opened. We demand the Gegharkunik Governor's resignation. He's directly interfering in the election and is supporting his classmate, the interim mayor. He blocked our meeting today scheduled at ten. The doors of the hospital were locked," Simonyan told Hetq.
The candidate said that they'd close the road for as long as it takes.
"Even if it takes ten days, he must resign. If not, even Pashinyan must resign. This is our country," Simonyan said.