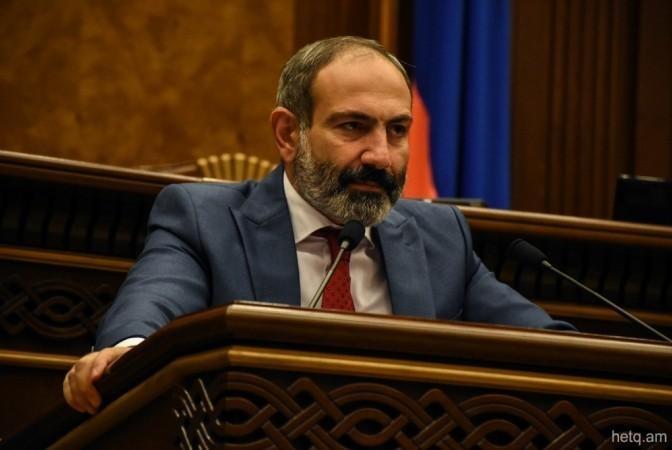 Pashinyan on Poverty: Micro-Business and New Jobs the Only Solution
Armenian Prime Minister Nikol Pashinyan today called on citizens to change their "economic outlook", saying it was the only way to ensure a successful economic revolution in the country.
Pashinyan made the statement at the National Assembly today where deputies are reviewing the government's 2019 program.
"Our government sees its work as encouraging citizens to change their economic behavior and to create opportunities for such a change," said Pashinyan
Responding to criticism that the government's program lacks sufficient growth projection numbers, Pashinyan said it all depends on how many citizens heed the government's call to participate in the economic revolution and avail themselves of the opportunities presented.
"We believe that there will be hundreds of thousands, a million, such citizens, but we are not ready to make predictions and negatively impact their free will," Pashinyan said.
The prime minister said that labels like liberal, socialist, or social-democrat are of no interest to him and that his government is drafting an economic agenda free of ideology.
"Now they ridicule our program. They criticize our government for having no economic development policy. However, after the revolution, we immediately clearly declared that democracy will be our pivotal strategy for economic development, our struggle against corruption and monopolies, the rule of law, greater government efficiency, and tax law simplification."
Pashinyan said the government must ensure a level economic playing field for all and spur individual business initiatives.
He said that micro-business ventures, which wouldn't be taxed for gross revenue under 24 million drams, would play an important role in overcoming poverty.
Pashinyan said that poverty can't be overcome just by food, clothing and other handouts.
"I want to clearly state that jobs are the only way to overcome poverty. We must assist and encourage job creation. Poverty isn't only a socio-economic phenomenon but a state of mind"