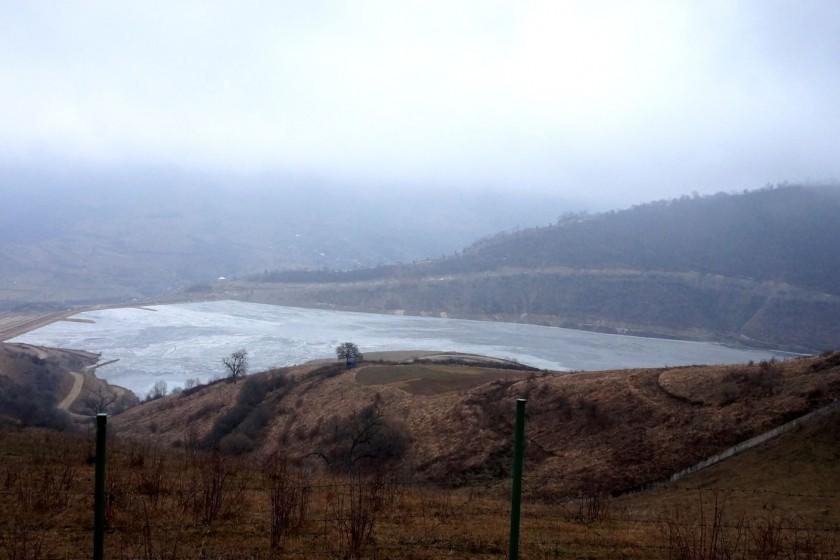 European Court Rules Against Armenia in Six Cases Linked to Teghout Mine
On February 14, the European Court of Human Rights (ECHR) delivered six judgements against Armenia for the expropriation of the applicants' land for mining in Shnogh and Teghout villages.
Overall, Armenia has to pay €69,400 to the villagers concerned.
As stated in the backgrounds of the cases, in the 1970s a copper-molybdenum deposit ('Teghout') was discovered about four and six km away from the villages of Teghout and Shnogh respectively, in Armenia's Lori Province.
In 2001, a private company, Armenian Copper Programme CJSC, was granted a mining license for the exploitation of the Teghout copper‑molybdenum deposit for a period of twenty-five years.
On 1 November 2007 the Government adopted Decree no. 1279-N approving the designation of territories situated within the administrative boundaries of the rural communities of Shnogh and Teghout as expropriation zones, to be taken for State needs, thus changing the land use category.
According to the Decree, Armenian Copper Programme CJSC or Teghout CJSC, founded by the former for the purpose of the implementation of the Teghout copper-molybdenum deposit exploitation project, were to acquire the units of land listed in its annexes. The plots of land belonging to the applicants were listed among the units of land falling within these expropriation zones.
The ECHR ruled different amounts of money to be reimbursed to the applicant villagers under Article 1 of Protocol No. 1, concerning the deprivation of the applicant's property.
The applicants were represented by lawyer Karen Tumanyan, who filed the cases with the ECHR.
Armenian lawyer Vahe Grigoryan, referring to these cases on his Facebook page, said that the entire judicial power of the Republic of Armenia, with its three-tier system and hundreds of judges, had been unable to guarantee the protection of the fundamental rights of those villagers and noted that the compensation that the ECHR had set for these families was comparatively small compared to the financial investment opportunities that the mining company owned.
Grigoryan believes that the ECHR judgments are a real opportunity for the reopening of these families' cases and that the group of cases of forced eviction of citizens' property must inevitably enter into the transitional justice domain, just like the legal assessment of the conduct of officials that led to such situations.
If you found a typo you can notify us by selecting the text area and pressing CTRL+Enter