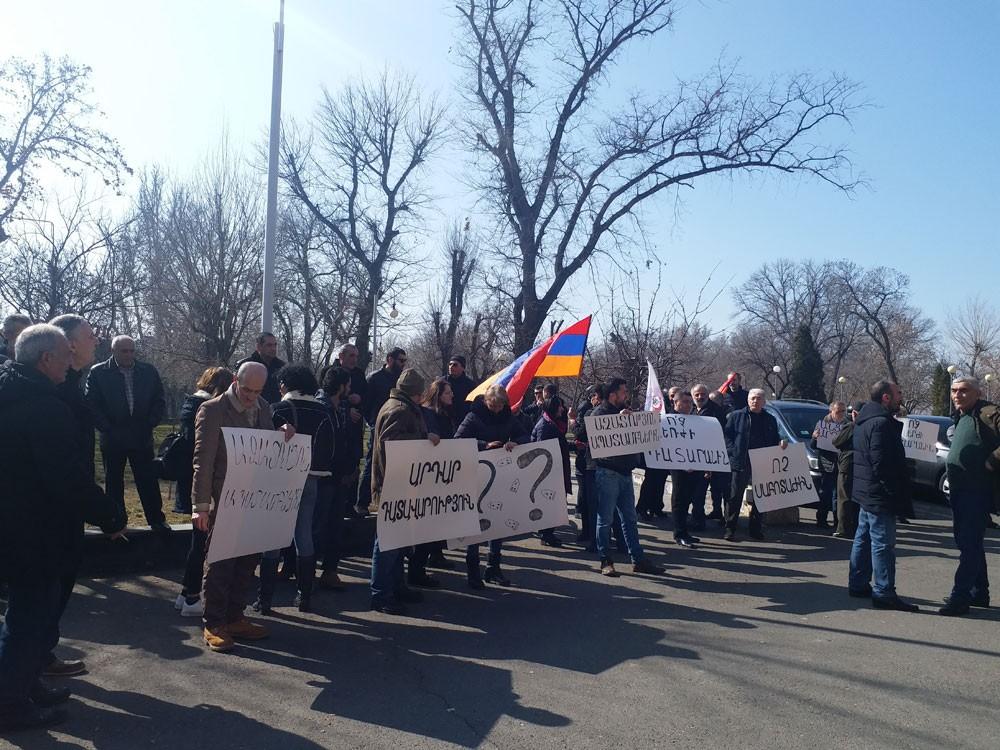 Yerevan Protest: Supporters Demand Justice for Jailed Sasna Tzrer Members
Around fifty protesters gathered outside a Yerevan courthouse today, demanding justice for member of the Sasna Tzrer armed group now on trial for seizing a Yerevan police station in the summer of 2016.
Due to several heated outbursts at the last trial session, presiding Judge Mesrop Makyan decided to hold today's session behind closed doors, a move that has irked Sasna Tzrer supporters.
Demonstrators also want the judge to allow the public inside.
Makyan has allowed reporters inside in a show of transparency.
A boisterous exchanged erupted at the last trial session between Sasna Tzrer members and Aram Hovhannisyan, a former police officer who was injured in the 2016 incident.