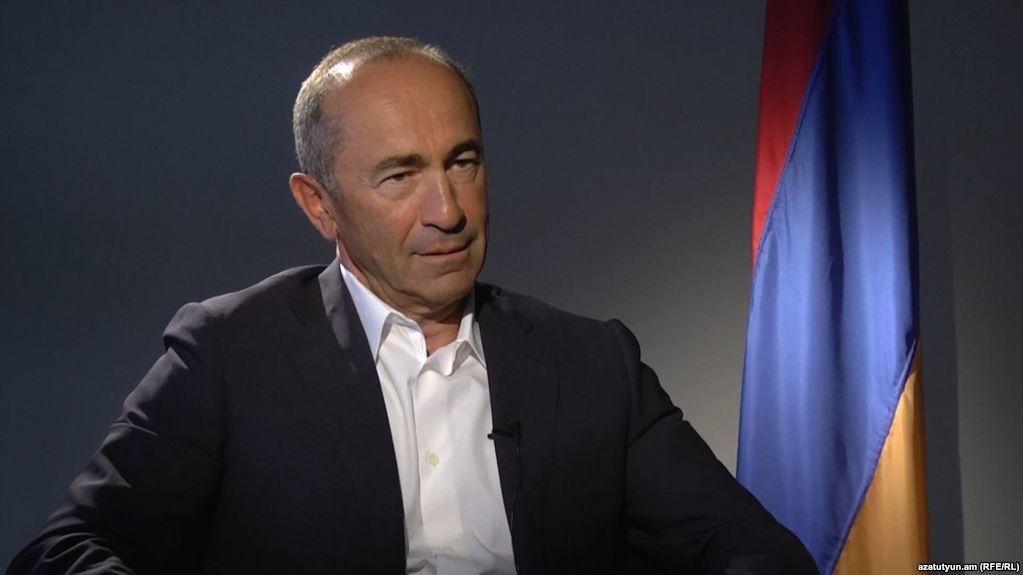 Kocharyan's Lawyers File Two More European Court Complaints; Argue Pashinyan's Remarks Violate ECHR Article 3
Lawyers for ex-Armenian President Robert Kocharyan, now detained and awaiting trial on charges of usurping state power in 2008, have filed two additional complaints with the European Court of Human Rights (ECHR), arguing that the Armenian government is violating Article 3 of the European Convention on Human Rights in regard to their client.
Kocharyan lawyer Hayk Alumyan told Hetq that one of the complaints refers to a February 21, 2019 statement made by Armenian Prime Minister Nikol Pashinyan about the government's anti-corruption campaign where Pashinyan says, "In Armenia, those stealing from the people must be caught, charged, ridiculed, morally destroyed and sent to jail."
Alumyan said that such an approach by Pashinyan is a direct threat against the rule of law and allows for extra-legal means to be employed against those charged with bribery.
The lawyer said that the fact that Pashinyan uttered such remarks during a government cabinet session makes the matter all the worse.
"This means that top level authorities have chosen this method of operation. And it was probably a directive as well to government members. This directly violates Article 3 of the convention.
The second complaint refers to the extension of Kocharyan's detention.
Alumyan said the complaint raises the question of the criteria by which the courts are to decide whether Kocharyan enjoys immunity from prosecution.
"The Court of Cassation says that if the president operates within the parameters of his jurisdiction and for the benefit of the state, then, he is immune. If he exceeds those parameters, then he has no immunity. This concept has no relation to the institution of immunity," Alumyan said, adding that whether the president is immune or not, the question must be decided on the basis according to the highest factual criteria.
Kocharyan is charged with signing an order in 2008 declaring a state of emergency in Armenia during the post-presidential election protests.
Alumyan said that Kocharyan did not exceed the powers of his office by doing so and thus is not criminally liable.
The lawyer argued that the basis of the Criminal Court of Appeals' February 7 decision to extend Kocharyan's detention is suspect since Kocharyan never fled the country or hindered the investigation from August 13 to December 7 of 2018 when he was not held in detention.
"Kocharyan has much less of a chance to flee or hinder the judicial process today if he's released," Alumyan said.
Kocharyan has always maintained that the current Armenian government's case against him is politically motivated.