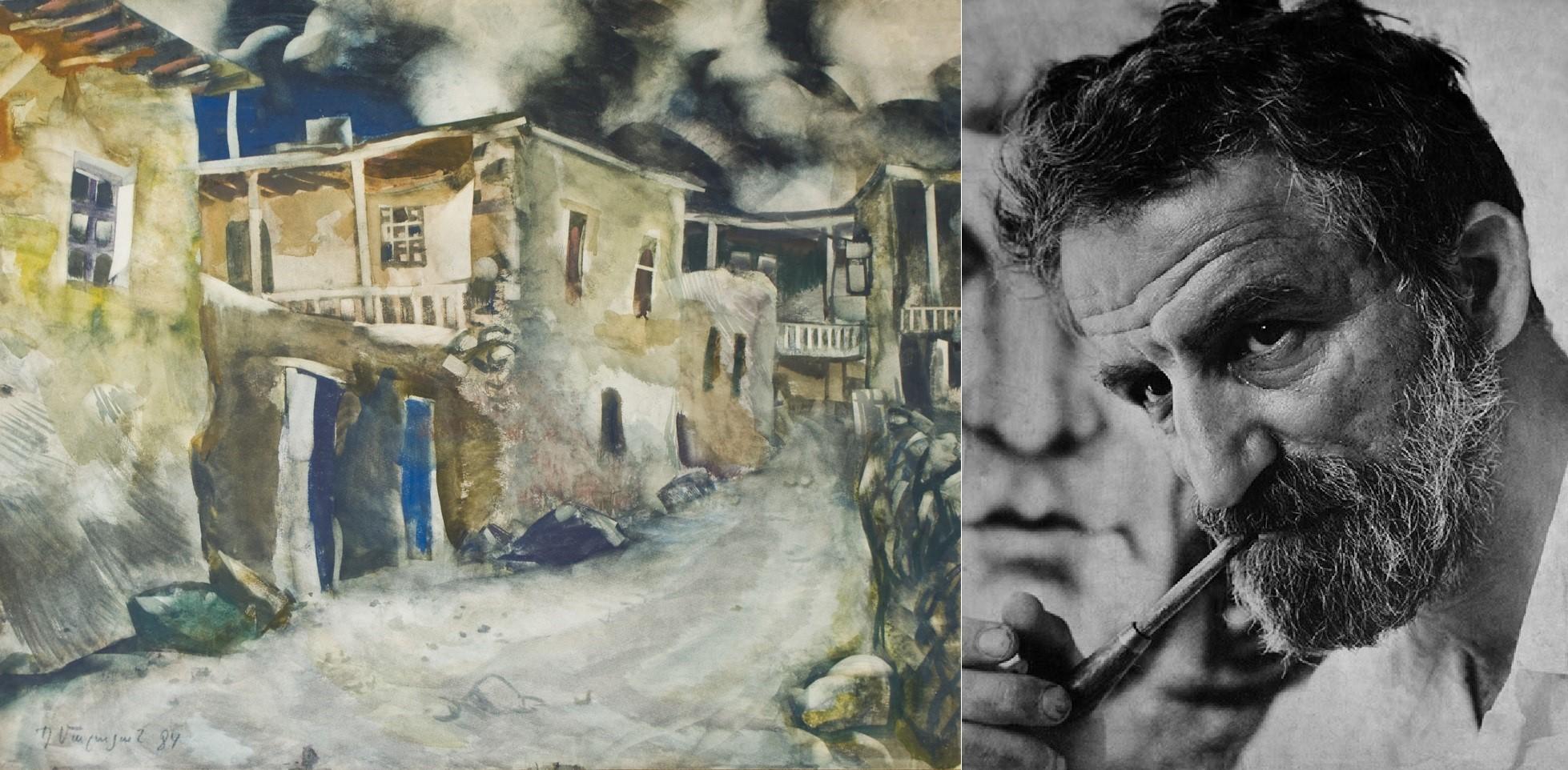 A Slice of Old Yerevan: Artist Petros Malayan Captured the Soul of Kond
Despite the tendency to destroy most of the old buildings of Yerevan, historic Kond, one of the oldest districts in the central part of Yerevan, is still an island of Yerevan's past(17-18 century), strikingly different from its surroundings.
During the last decades, while Kond has been constantly marked as an area that needs to be rebuilt, it survives, albeit with some changes.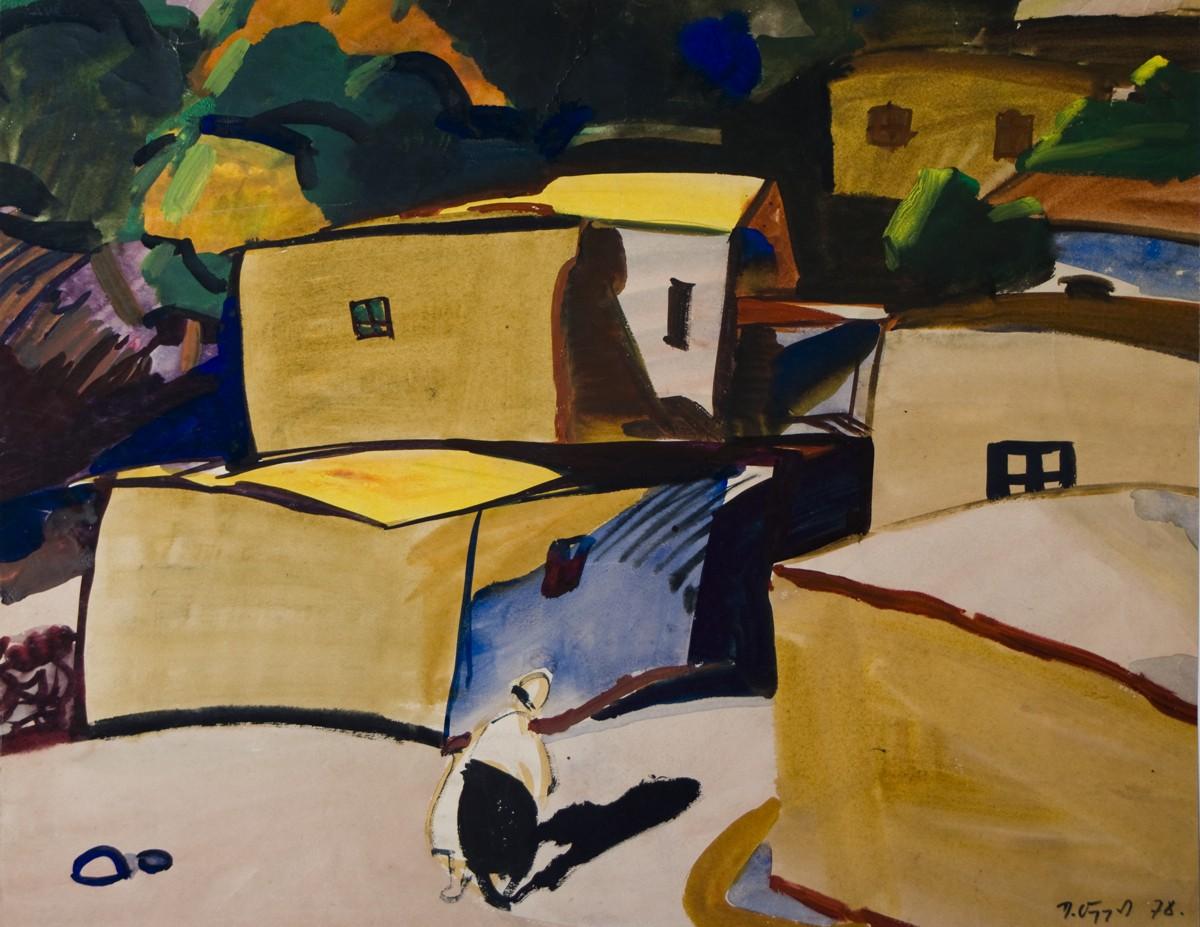 Old quarter, Yerevan, 1968 (watercolor on paper, 71x56)
Due to its uniqueness, this area has long become a subject of interest for artists, photographers, local and international correspondents, despite losing its historical value over the years.
The small houses with colorless doors and broken walls and narrow streets transfer the visitor to another time, another city, which has been mostly eradicated and disappeared by now.
One of the most memorable series depicting Kond are those by the artist Petros Malayan.
Petros Malayan was born in Baku to a family of Armenian refugees from Kars Province. He graduated from Baku Fine Arts College in 1945, then studied at Leningrad Art Academy (1945-1947) and graduated Yerevan Fine Arts and Theater Institute (1947-1951) with honors, becoming a professor there later on.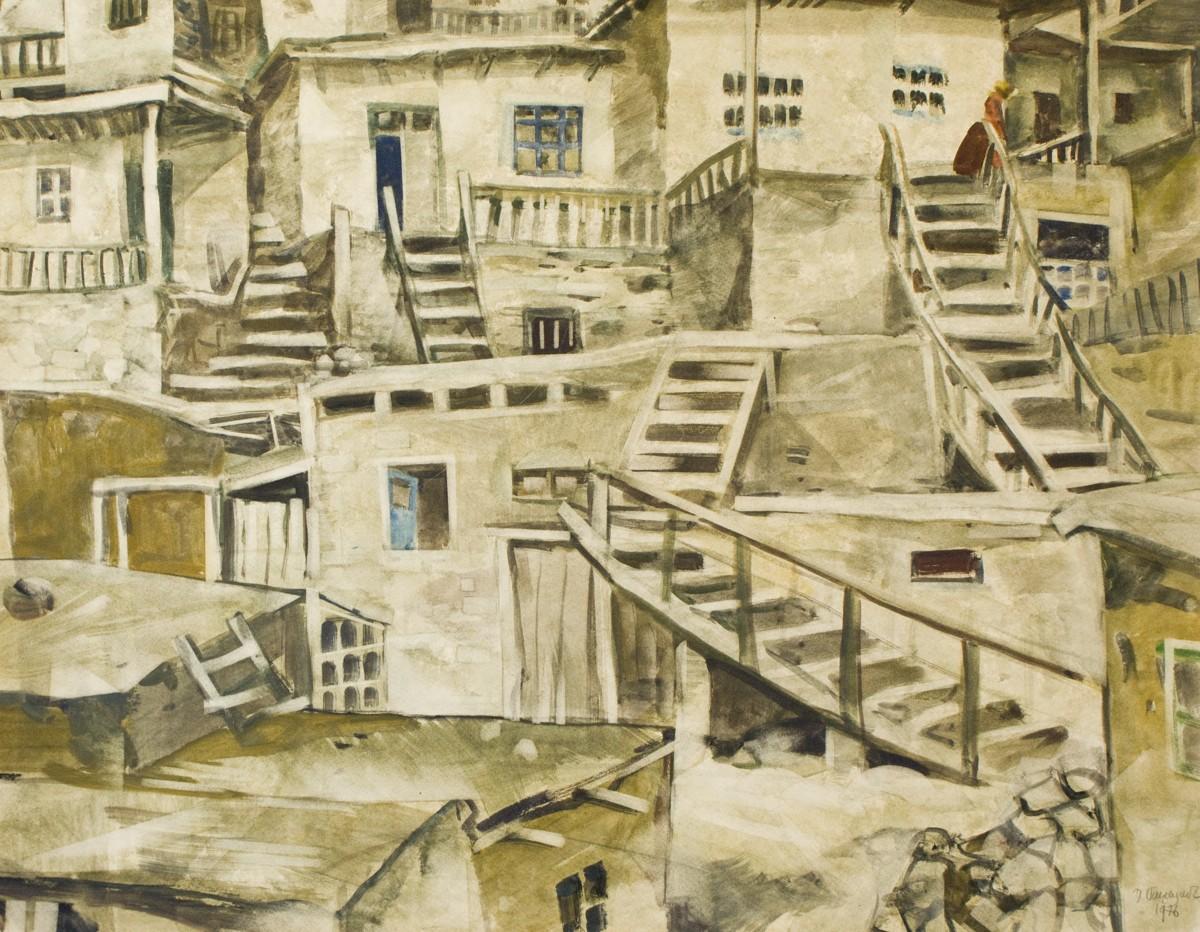 Kond, 1975-1976 (watercolor on paper, 73x92)
The artist's collection numbers over 300 aquarelles, portraits and graphic works created during 55 years of artistic life. Kond has a special place in that heritage.
Malayan's son, visual artist and calligraphy specialist Ruben Malayan, when referring to his father's works representing Kond, notes that his father belonged to the generation of artists who witnessed the reconstruction of Yerevan after the Great Patriotic War. Old Kond was a Yerevan they knew very well. It was an artist's environment where they could see non-architectural, stone little houses, non-symmetric roofs.
Petros Malayan's series dedicated to Kond presents ​​the atmosphere, the mood, and imagery specifications of the neighborhood. His aquarelles created over the years depict the complete panorama of Kond, with an exceptional range of color, imagery and activity manifested in different years, from various perspectives of light and color.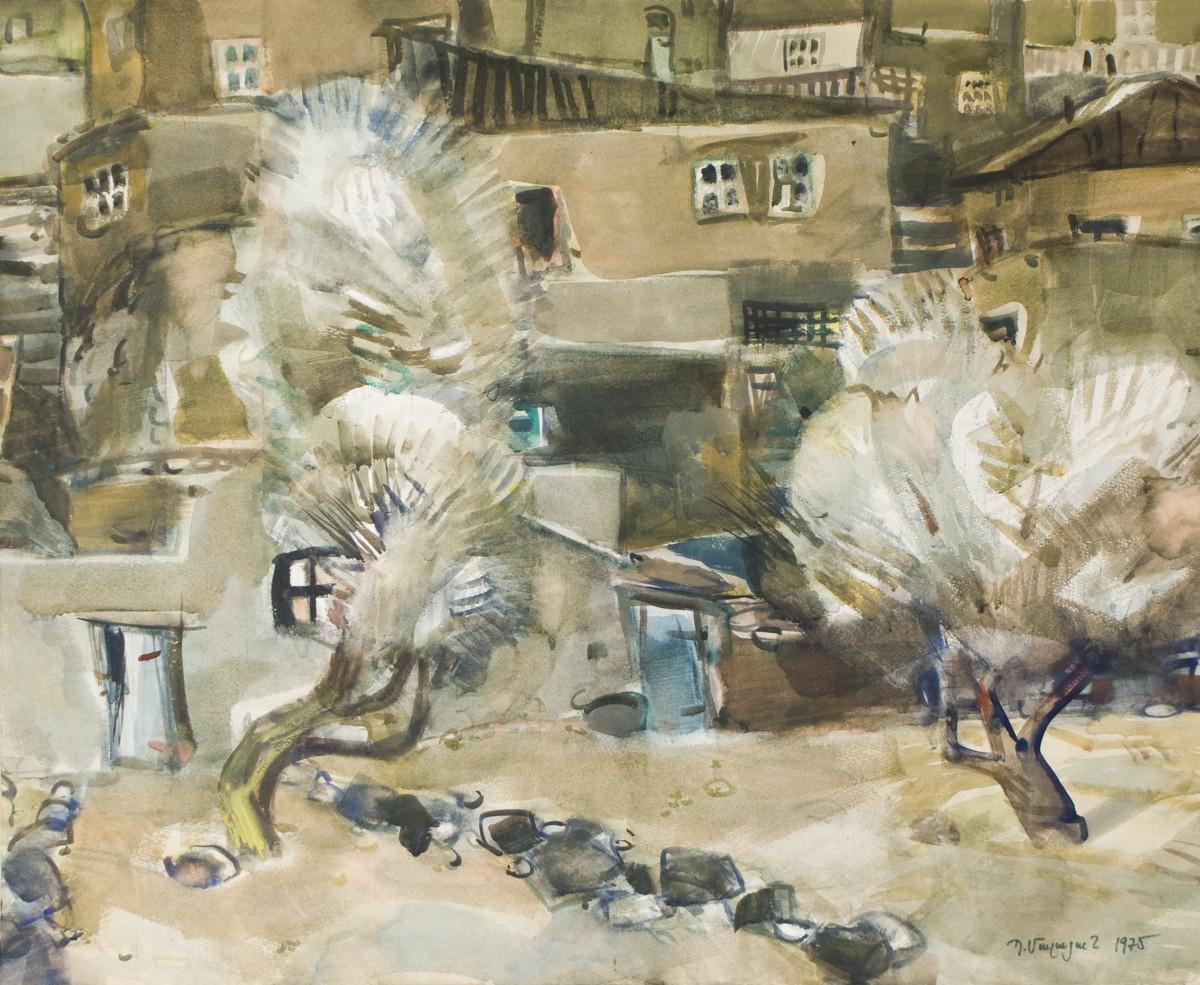 Grey day, Kond, 1969-1975 (watercolor on paper, 73x88,5)
"I am searching for the inner truth, which is wary of trends. Art is connected to the soul, I am an emotional person, but it's truth that I want in art. Of course I am influenced by circumstances but I am not a chameleon, I don't change my colors. It's not a suit you can take off and put another. There is no fashion in art," said Petros Malayan in an interview with a news outlet in Tel Aviv (1995).
Petros Malayan's works are exhibited in the National Art Gallery of Armenia, various museums in Russia, Bulgaria, Poland and can be found in some private collections. His first and still the only post-mortem retrospective exhibition opened in Yerevan, at the Artist's Union of Armenia in 2002. See Petros Malayan's works here.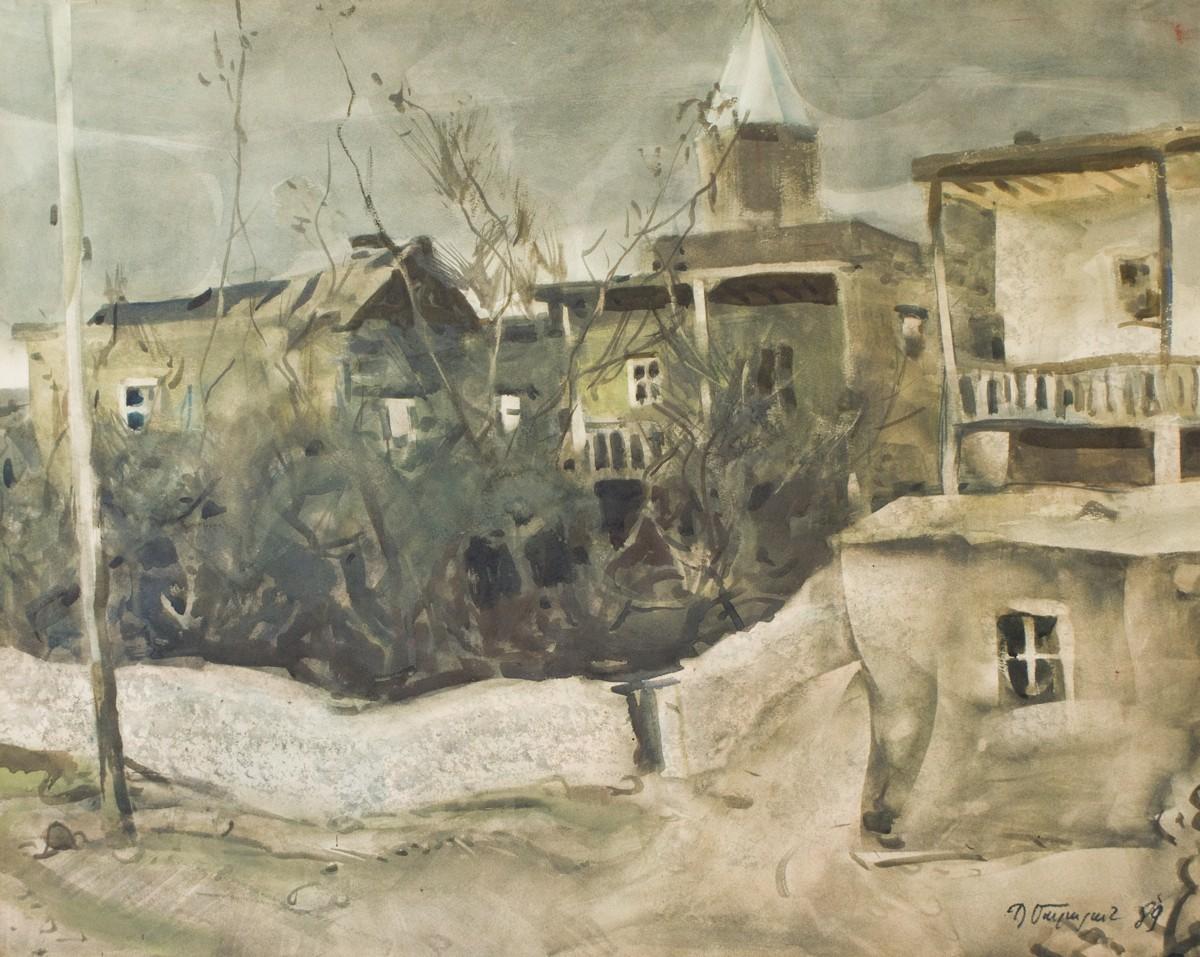 Kond church from the far, 1989 (watercolor on paper, 73x92)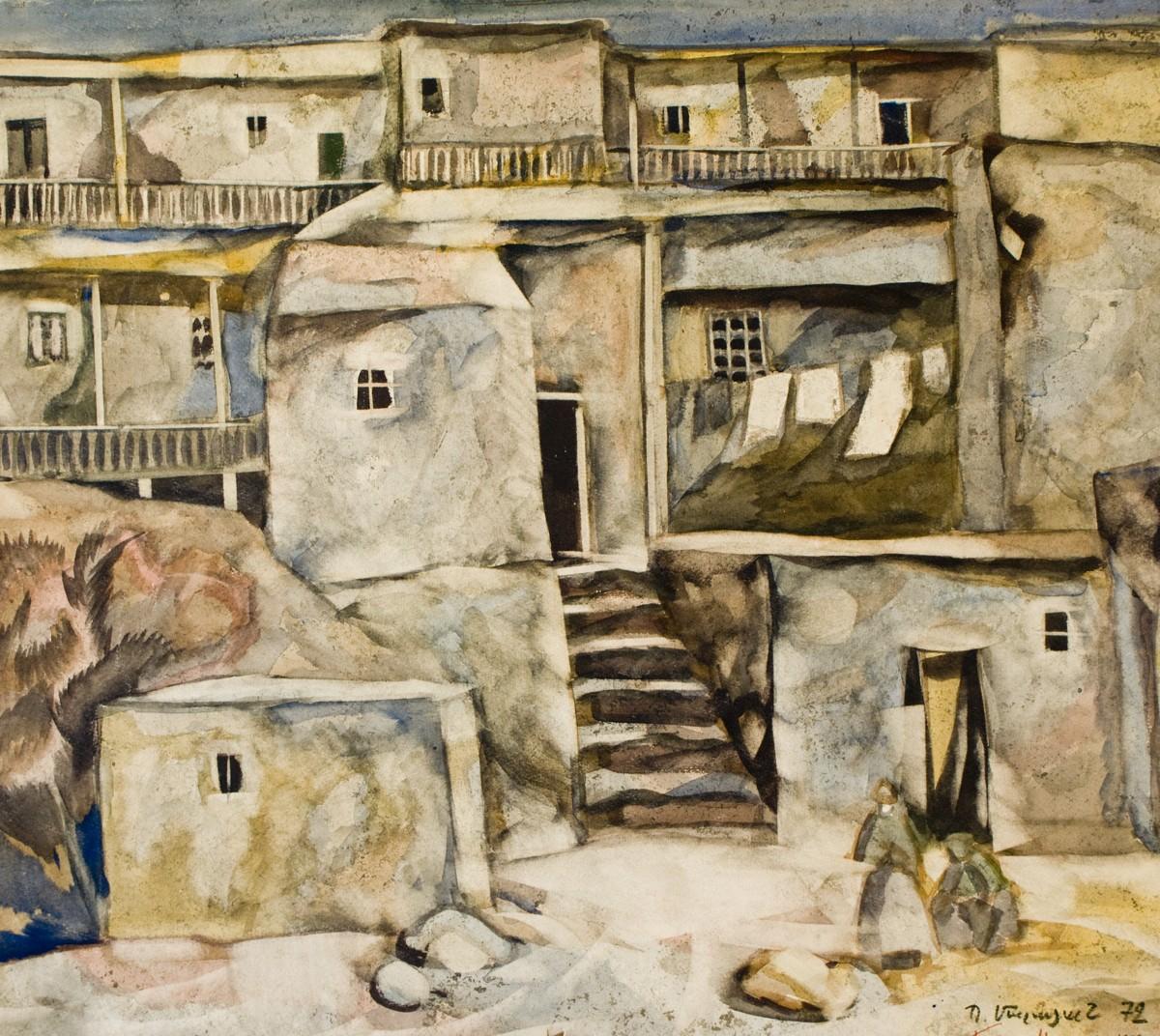 Houses on the banks of Zangu river, 1972 (watercolor on paper, 71,5x80)
Kond houses, 1988 (watercolor on paper, 73,3x97)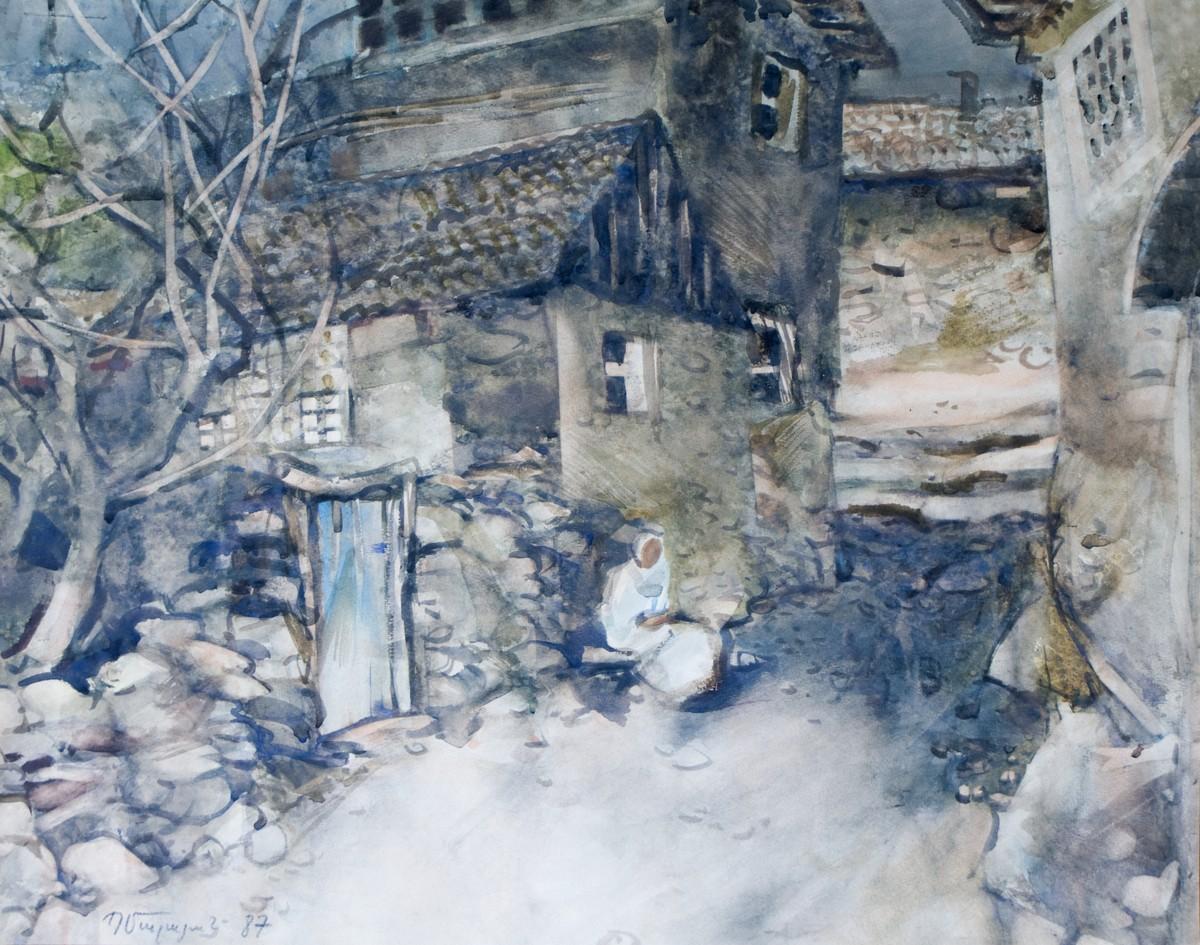 Sunny Kond, 1987 (watercolor on paper, 68,2x85,7)
Photos of aquarelles depicting Kond provided by Ruben Malayan
If you found a typo you can notify us by selecting the text area and pressing CTRL+Enter