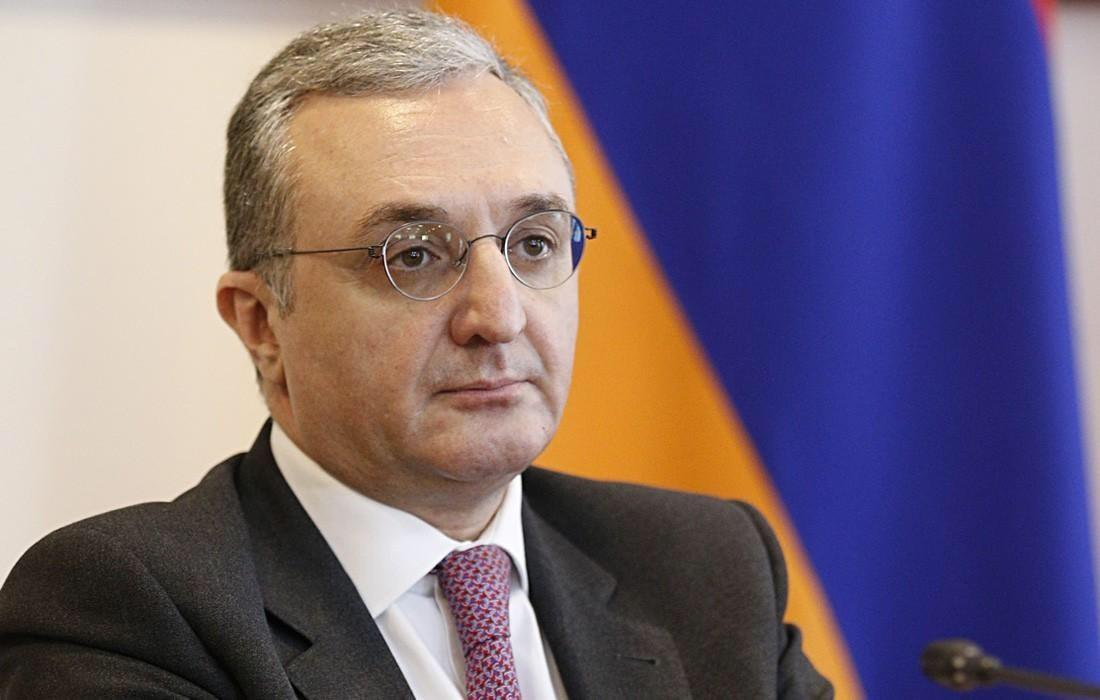 Armenian Foreign Minister on Karabakh Negotiations; "One Side Cannot Concede More Than the Other"
Armenian Minister of Foreign Affairs Zohrab Mnatsakanyan didn't have much to say, in the way of specifics, to reporters about the upcoming meeting between Armenian Prime Minister Nikol Pashinyan and Azerbaijani President Ilham Aliyev.
When asked by reporters, who caught up with Mnatsakanyan after he was grilled for three hours behind closed doors by the National Assembly's Standing Committee on Foreign Relations, where the meeting is to take place and its format, the foreign minister only said such meetings are conducted according to an accepted procedure accepted by all sides, but that such an agreement hadn't been reached in this instance.
"Here, there's a problem of mutual respect," Mnatsakanyan told reporters.
When asked if the sides would be discussing the Madrid Principles, the minister said that Armenia would be pursuing the approaches laid down by PM Pashinyan in his recent speech in Stepanakert at a joint meeting of the Security Councils of Armenia and Artsakh on March 12.
In his Stepanakert speech, Pashinyan raised the issue of interpreting the principles in practice.
"However, the principles and elements proposed by the co-chairs have given rise to controversial interpretations over the last 10 years, and therefore the most important objective of the forthcoming negotiation process should be the clarification of the so-called 3 main principles and 6 elements, and we are open to dialogue on this matter," Pashinyan said on March 12.
Mnatsakanyan reiterated Pashinyan's desire to see Artsakh have a seat at the negotiating table, adding that this isn't a precondition but rather a step that would make the settlement process that much more effective.
When asked to comment on a statement made by Artsakh Minister of Foreign Affairs Masis Mayilyan that the negotiation principles are outdated, Mnatsakanyan said that while Yerevan and Stepanakert exchange their respective views and positions on the conflict settlement, the two governments are separate entities with differing opinions on occasion.
Mnatsakanyan stressed that Armenia has been and will remain the only guarantor of Artsakh's security.
"If we see the principles as a framework in which we work in the direction of a settlement based on mutual concessions, yes, that framework exists. But the interpretation of positions and responsibilities in that framework is of paramount significance because if there's an unequal measure of responsibilities, if one side is to concede more than the other, the whole thing will not work."
When reminded that Azerbaijani President Aliyev has stated that any change in the format of the negotiations, for instance the inclusion of Artsakh, is unacceptable and will only lead to a dead end, Mnatsakanyan replied that Armenia remains committed to a peaceful settlement.
"We will not do anything to bring the process to a dead end because we remain loyal to the peaceful settlement process. The principled issue is that Mountainous Karabakh has a decisive voice in the negotiations."
If you found a typo you can notify us by selecting the text area and pressing CTRL+Enter