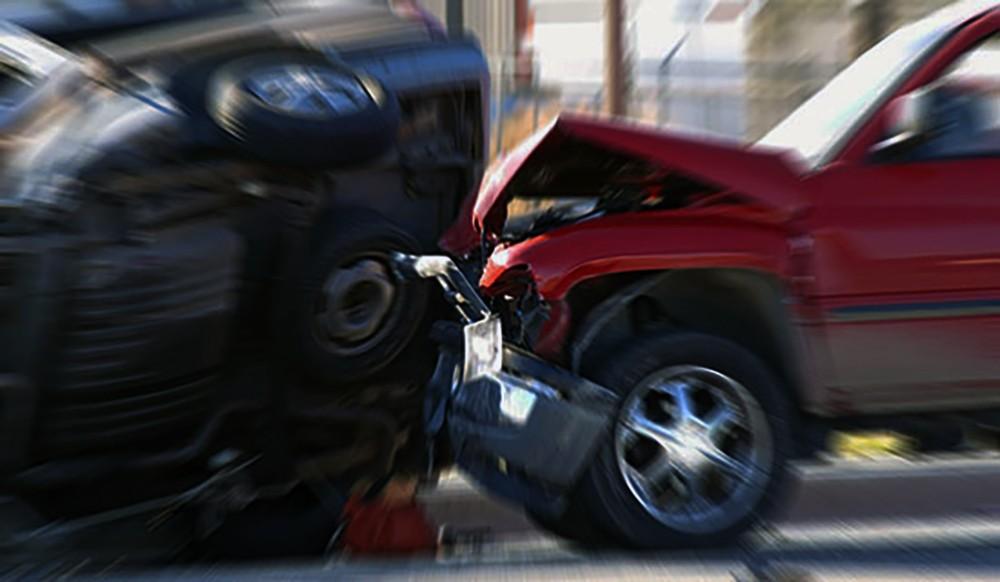 Armenia 2018 : Road Accidents Kill 343, Injure 5,950
Traffic and road accidents killed 343 people in Armenia in 2018. 5,950 were injured.
111 of those killed and 1,195 of those injured were pedestrians.
On March 1, Yerevan resident Edward Hovhannisyan was driving his 3-year-old son to pre-school. They were struck by an oncoming car before reaching the school. Hovhannisyan claims the other car attempted to make a quick turn into a car wash. The collision was unavoidable.
Luckily, no one was seriously injured. Hovhannisyan didn't have his son in a car seat. The father says he made a big mistake.
"I accept that I made a huge mistake. I didn't have a car seat for the child. I never thought I would get into an accident. There's even a joke that says, 'I drive better when drunk'. The consequences of that are very serious. They have to fine people to the utmost for driving drunk. So much, that they have to sell their homes."
Hovhannisyan, who's been driving for five years, says most drivers got their licenses by giving bribes, thus causing road accidents.
Hetq has examined the traffic and road accident data published by Armenia's Road Police.
Most accidents occur in Yerevan, Kotayk and Ararat Provinces.
Khachik Samvelyan, who heads the Road Police's Department of Road Accident Investigations and Administrative Proceedings, believes that Kotayk is at the top of the list due to the large number of people driving to Lake Sevan, Tzaghkadzor and other resort sites.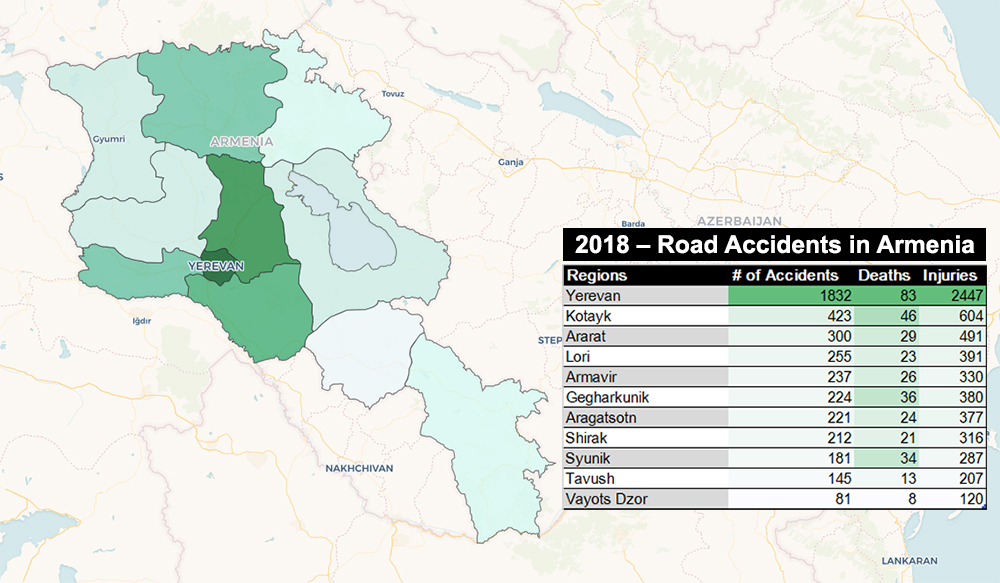 Road accidents involving passenger vehicles increased 58% 2018 when compared to 2017.
Samvelyan argues that Armenia's roadways and infrastructure cannot handle increasing numbers of vehicles, thus the increase in accidents.
Not surprisingly, in 2018, road accidents spiked during the summer and fall.
Here's a monthly breakdown for 2018.
January – 278 road accidents
February – 232
March – 258
April – 283
May – 311
June –349
July – 419
August – 409
September – 382
October – 409
November – 391
December -390
In Yerevan, Armenia's capital, road accidents were up 20% in 2018 when compared to 2017.
1,832 accidents were registered in 2018, killing 83 and injuring 2,447.
Top photo: edgarsnyder.com
If you found a typo you can notify us by selecting the text area and pressing CTRL+Enter